Advocacy Activities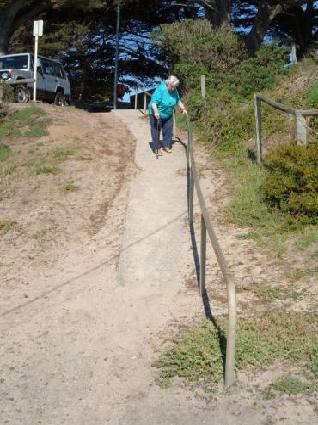 Locomote is a Walkability Action Group that represents three coastal communities on the Northern Bellarine Peninsula – Portarlington, Indented Head and St Leonards.
Members of the group initially came together as a result of a government study into ageing in coastal communities. The group found they shared common interests in wanting their communities to become more liveable and walkable and decided to form Locomote to continue to pursue their interests.
Locomote meets monthly to discuss and highlight walkability concerns in their local areas. Actions include lobbying council and local authorities on:
Advocating for walkability safety in town and foreshore areas
Encouraging new housing developments to be pedestrian friendly and improve recreational facilities
Raising walkability issues relating to open spaces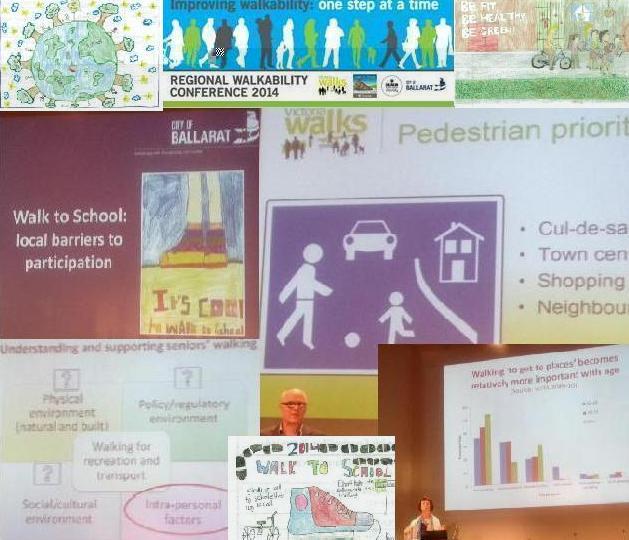 Achievements in Advocacy
To date Locomote has effectively engaged with Council & local authorities on several important local issues, including:
Input to Bellarine Bayside's North Bellarine Foreshore Plan and the Coastal Trail Project
Comment on local infrastructure redevelopment - St Leonards Lake, Portarlington street improvements
Submissions to:
- Enhancing walkability, including deviation of a bus route to travel closer to new housing developments
- Draft Geelong Road Safety Strategy with specific emphasis on active travel in rural coastal townships
Involvement in community festivals around walkabilty promotion - leave the car at home message
Attendance at Ballarat Regional Walkability Conference where various speakers, including key note speaker Dr Jan Garrard - School of Health and Social Sciences Deakin, author of Vic Walks/COTA Senior Victorians and Walking: Obstacles and Opportunities - November 2013, spoke
Locomote supports Active Travel
Walking to complete daily tasks doing the shopping, attending medical appointments, walking to school, etc, is encouraged by Locomote.
Active Travel can be difficult in our 3 communities due to the lack of footpaths and pedestrian friendly road surfaces.
Locomote is conducting walkability audits to review existing and new pedestrian infrastructure.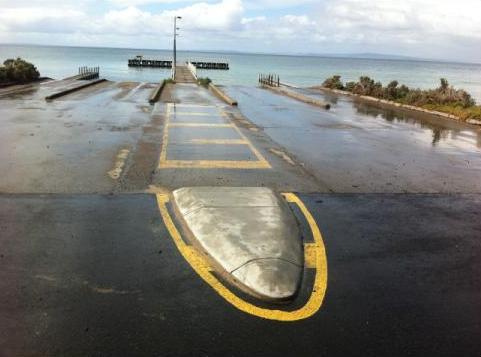 Locomote reviewed the safe pedestrian access around the interface between the coastal trail and the upgrade to the St Leonards Boat Ramp.
Bellarine Bayside installed a raised point at the start of a 'pedestrian refuge' between the four boat ramp lanes so that pedestrians can walk along the central pier.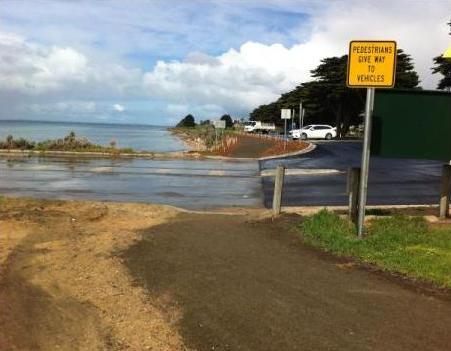 August 2014 work has also improved the width of the coastal trail infront of the St Leonards Boat Ramp carpark and provided clear signage for pedestrians.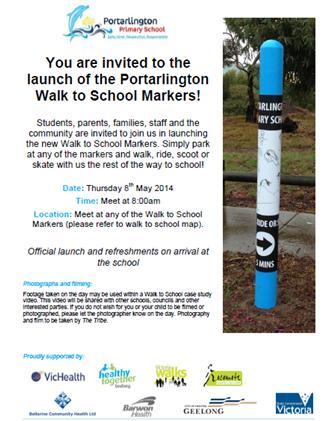 For Active Travel, Bellarine Community Health ran the Walk to School Day for Portarlington Primary school in May, 2014. In preparation Locomote assisted with an audit of the number of students walking to school and on the Walk to School Day, Locomote members met students at three bollard locations and walked to school with them.
Bellarine Community Health arranged a video>https://www.youtube.com/watch?v-zfqCYAwLw1E.
Thanks to Lauren Purser - Health Communities Planner - Bellarine Community Health and Portarlington Primary School for acknowledging Locomote.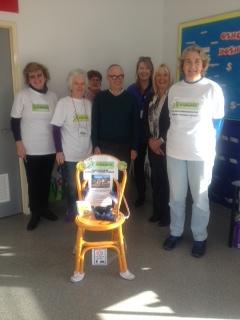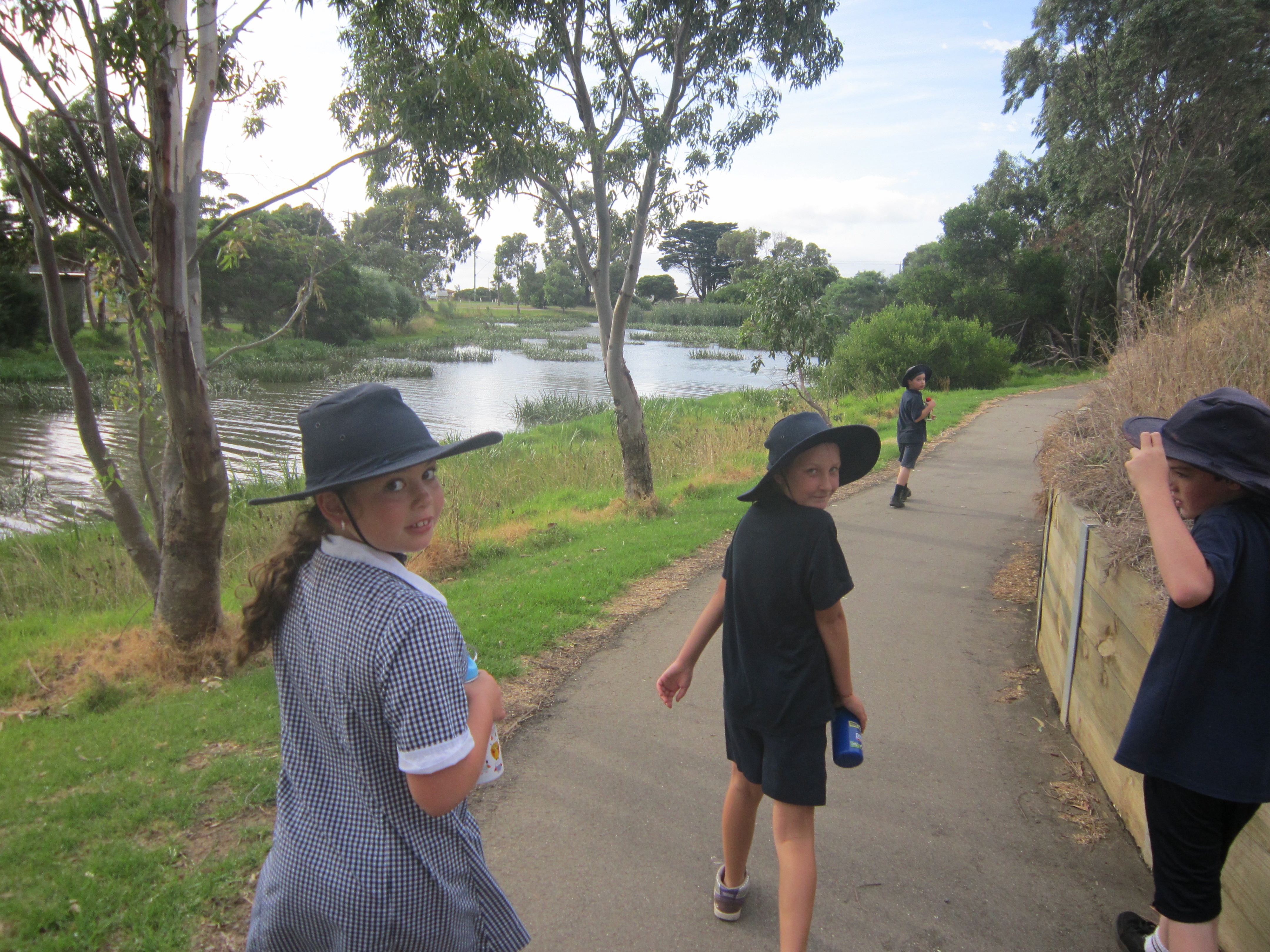 Locomote encourages Distance Markers
Monitoring how far an individual has walked any distance is encouraged by Locomote. Distance markers are available at the St Leonards Lake Reserve Trail on a sealed surface.