ST LEONARDS WALKABILITY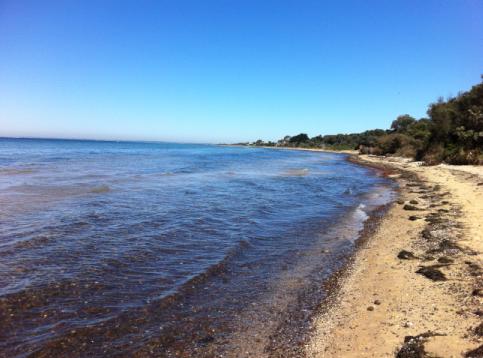 St Leonards is a seaside town with wide foreshore views along the length of the coastal trail to Melbourne, Mornington Peninsula and Queenscliff, and ideal for walking in a town and natural setting.
St Leonards is very popular for fishing with a large boat ramp and sealed carpark available on the Bluff Road intersection with Leviens Road. The town boasts a supermarket, various cafes and all the supplies residents and holiday makers need. The town is known for the TV series Seachange where the hotel, a local real estate business & cypress trees streetscape were filmed.
Along the St Leonards coastal trail is the Labyrinth which commemorates John Batman meeting the escaped convict William Buckley who spent 32 years living with the Aboriginal people.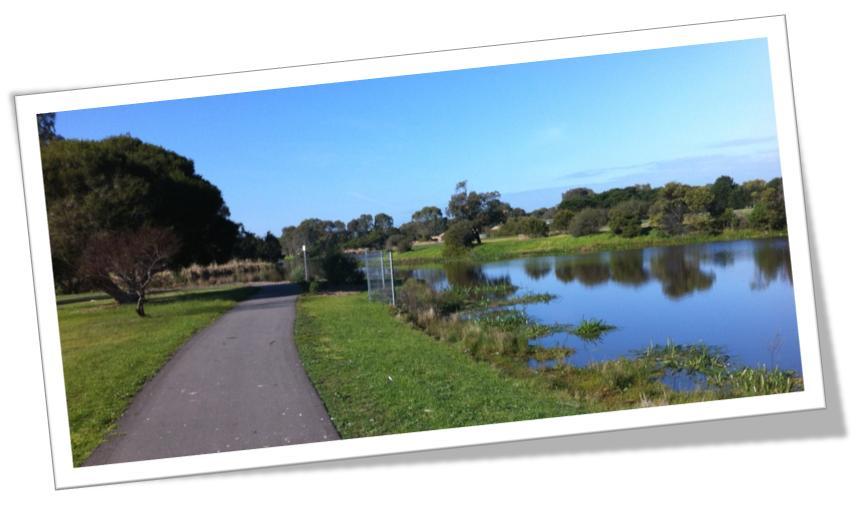 ST LEONARDS WALKING ACTIVITIES
Walking in St Leonards provides a Port Phillip Bay town and natural foreshore environment.
There are many walkability choices around the town on mainly flat terrain:
Town streets, some areas with footpaths, many with grassed verges
Lake Reserve Trail is 2.2km around the lake and along the seasonal wetland, available from Murradoc or Bluff Roads - http://www.walkingmaps.com.au/IndividualWalkAction.action?walkId=336
Foreshore coastal trail with gravel pathway with some shaded sections in woodland
Edwards Point Wildlife Reserve, available from Beach Road, is a beautiful inland bush track. Charlie's Hole track entrance is available from Bluff Road, near the Ibbotson Street intersection

On Wednesday mornings at 9am an informal group of locals meet at the Community Space to walk for an hour. Come along and join us.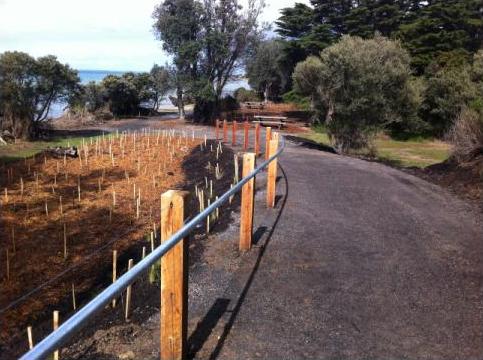 ST LEONARDS HISTORIC SITES
William Buckley Labyrinth
Pier built 1857 by Captain George Ward Cole
Sections of the Hotel built in 1860 in Blanche Street by Captain George Ward Cole
Thalatta Bluff Road built 1870s
Primary School built 1874 on land donated by Captain George Ward Cole
Anglican Church moved from Bellarine in 1914
Memorial Hall built by returned soldiers in 1926
St Leonards Lake area was inundated with water in the 1970s 'Big Flood'
Near the Pier at Harvey Park - wood carved sculptures & seats made from the old cypress trees removed from the shopping area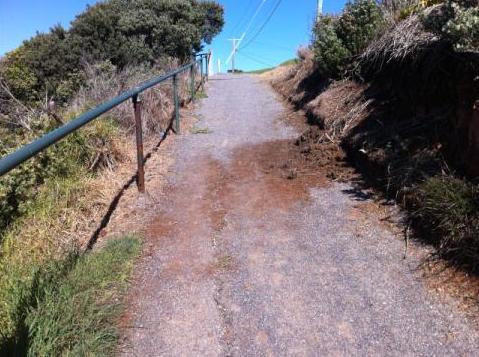 CURRENT ST LEONARDS WALKABILITY ISSUES
Locomote advocates on a number of walkability issues on the Northern Bellarine and especially for St Leonards:
Steep ramp walking north from the Miller Boys memorial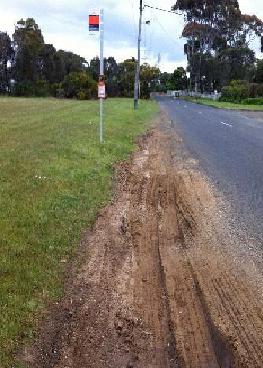 Lack of footpaths along Murradoc & Bluff Road as well as many other key pedestrian accesses
Lack of kerb & channel in some sections of the shopping centre
Deep bus ruts at bus stops along Bluff Road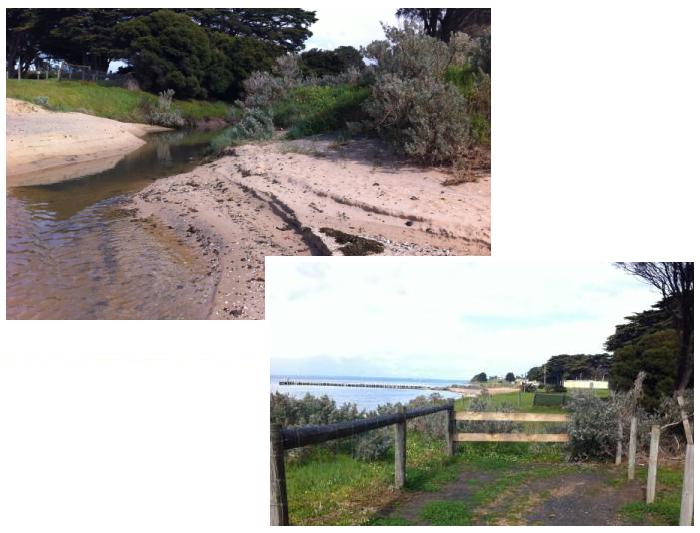 Inability to continue along the coastal trail across the creek next to Caravan Park - Under review by Bellarine Bayside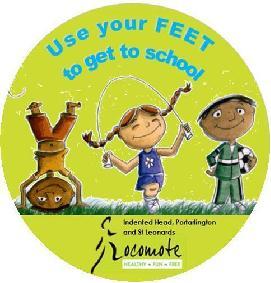 More people need to walk in our small towns so that the community provides a safe environment for students walking to schools