Walkability Media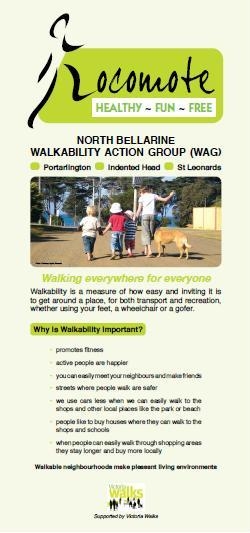 Locomote attends local festivals and events providing local walkability information with our bright new banner.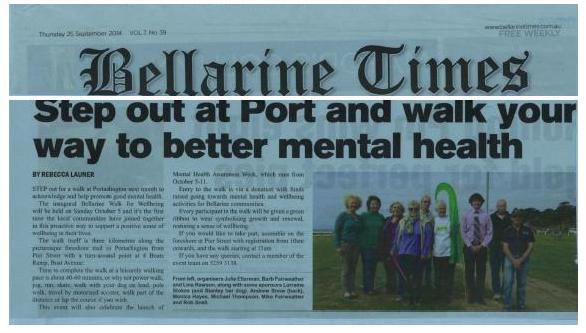 Walk for Wellbeing article in the Bellarine Times - September, 2014
Communities of the Bellarine walk together Sunday October 5th to launch Mental Health Awareness Week and promote and celebrate the importance of Health & Wellbeing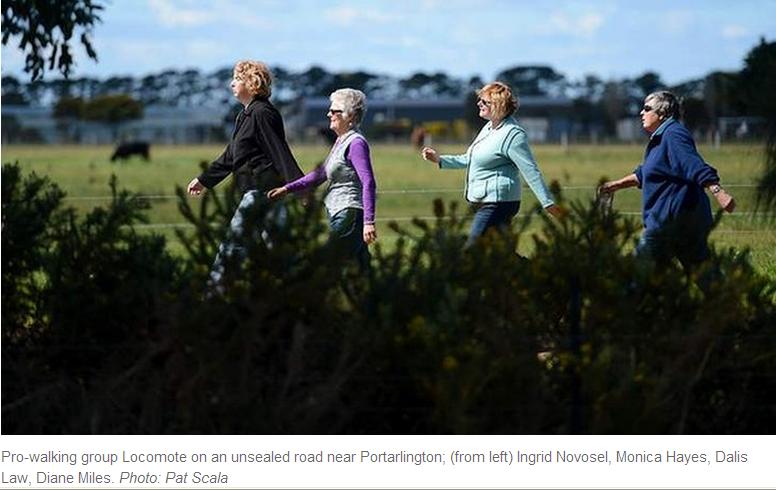 Reducing traffic, obesity and pollution can be a stroll in the park, article by The Age reporter - Shane Green on pedestrian power - September, 2013>
'The communities of the Northern Bellarine Peninsula - Portarlington, Indented Head and St. Leonards have common issues; ageing populations, lots of holiday houses, a lack of infrastructure to support walking, unmade roads, no footpaths, new estates emerging from the countryside. Where's the walkability? Where's the connection?'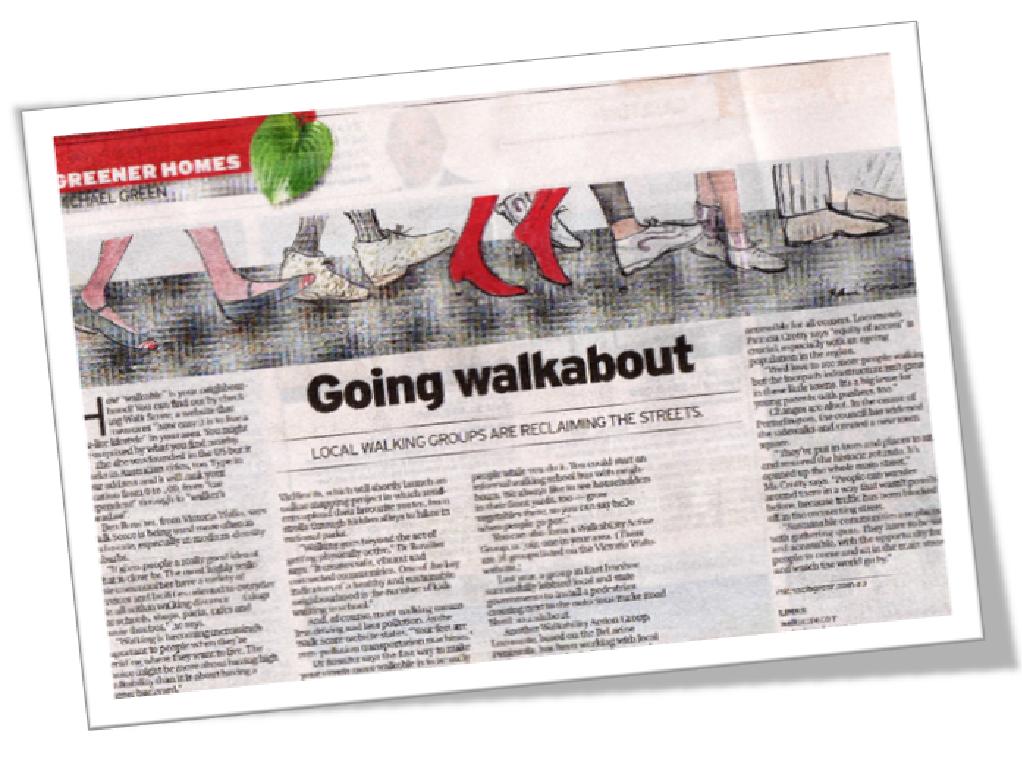 Going Walkabout article by Victoria Walks about local groups reclaiming the streets - Sunday Age November 2011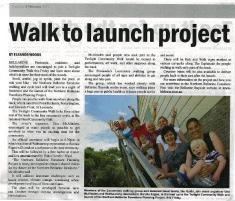 Walk to launch project article by Locomote about Bellarine Bayside launch of the Coastal Management Plan Project held at Indented Head February 2011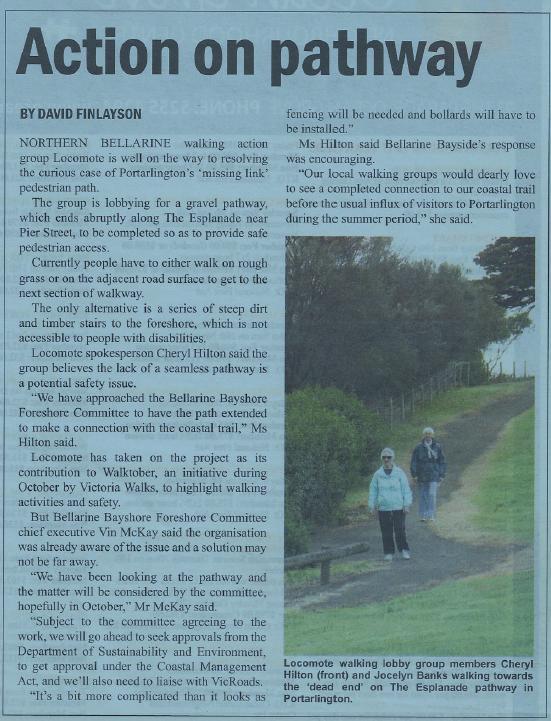 Action on Pathway article by Locomote about the Missing pathway link at Portarlington September, 2011

Bus Route Change article by Indented Head Community Association about need for diverted bus route at Indented Head - Independent February 2012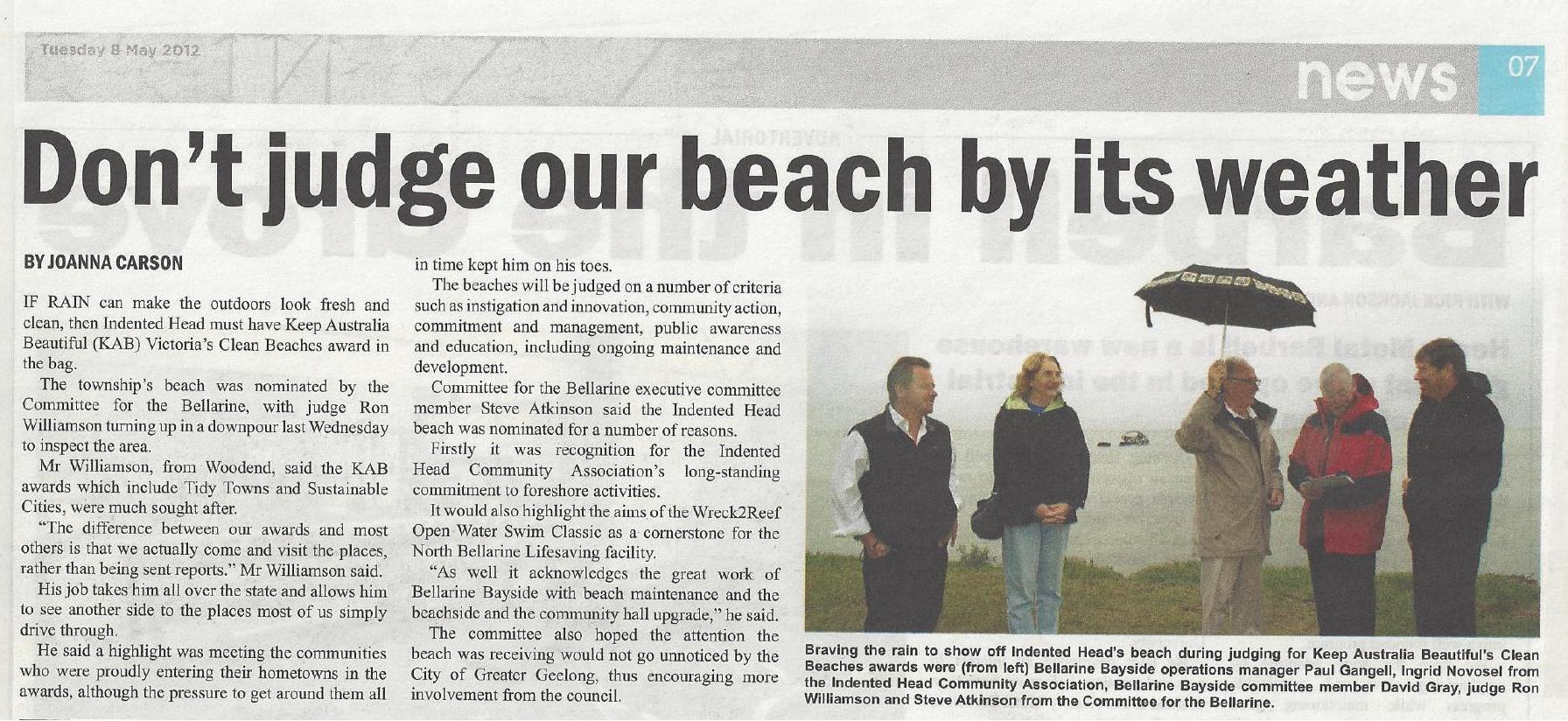 Don't Judge the beach by its weather article by Indented Head Community Assocation about beach cleanliness at Indented Head May, 2012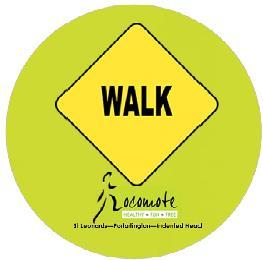 And new stickers prepared for Locomote by Bellarine Community Health.