SpringDale Pole Walking Group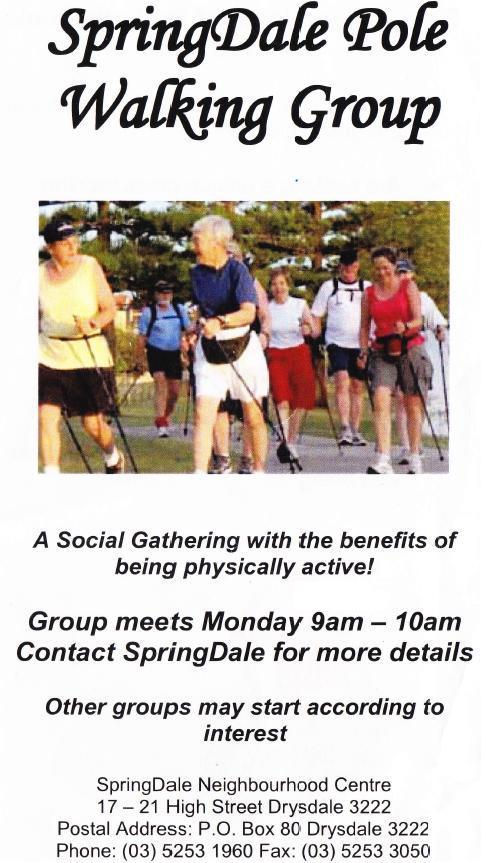 The SpringDale Pole Walking Group encourages walking with poles as a friendly, fun & social activity.
Pole walking uses 2 poles, like cross-country ski-ing but without the snow. Pole walking provides many benefits to the body whilst in motion:
Assists being steady on your feet

Easier on the joints

Works every muscle in your body


Walking in a group provides a very important opportunity to socialise in a local setting.
The group walks Monday mornings & Thursday evenings on a variety of local off-road tracks and trails. The SpringDale Pole Walking Group is supported by SpringDale Neighbourhood Centre.
Any enquiries, contact SpringDale Telephone (03) 5253 1960.
There are plans to provide a Pole Walking Group on the Northern Bellarine so watch this website!