Autumn walks Melbourne and Victoria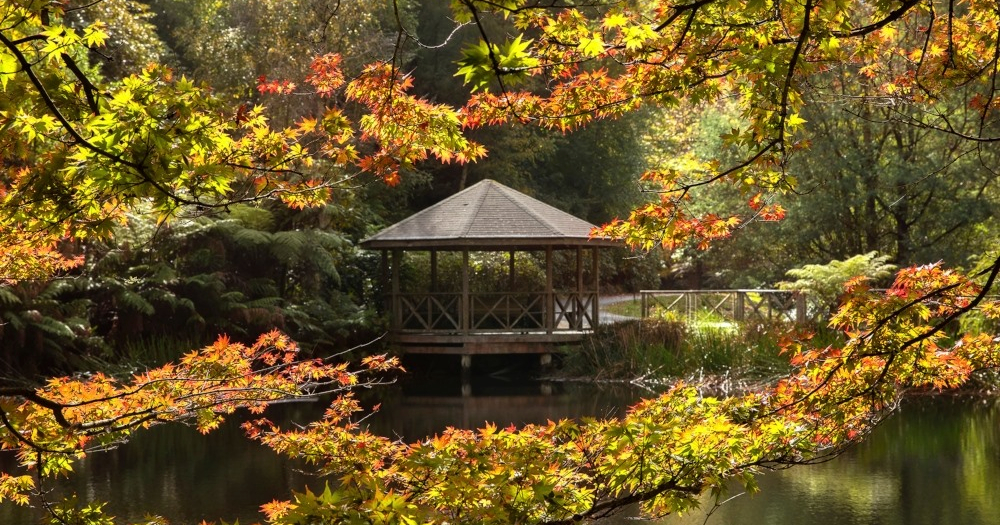 Need ideas for great walk spots nearby to get your fill of Autumn's beautiful hues? So did we! So we asked Victorians to go and capture the state's best walks in all their Autumn glory and to send us the evidence!
Here are the expert tips on Victoria's best Autumn walks in Melbourne and the regions.
The Dandenongs
With their high ratio of gorgeous public gardens to explore, the Dandenongs is a great area to base yourself for Autumn walking.
You could start in Olinda with our Dandenong Ranges Botanic Gardens walk. Established in 1960 the gardens are great for year-round colour with the area around the lake particularly beautiful in mid-late Autumn. This walk is also a good one for Spring as the gardens feature an avenue of Cherry Trees which usually blossom in late September (timing depends on weather).
Another spectacular walk for Autumn in the Dandenongs is the nearby Pirianda Gardens, with the Maple Grove in our walking map a particular highlight. This is less known than the popular Alfred Nicholas Memorial Gardens, but we think it may be our favourite! Dogs are permitted on-leash at both the Pirianda and Alfred Nicholas walks.

Also try: Nearby Emerald Lake Park is also a popular spot for an Autumn wander.
Melbourne
If you prefer to base yourself in the city and metropolitan area then you can't go past some of the historical gardens. The Carlton Gardens, just to the north of the CBD is a lovely place for a lunch-time wander (here's our map) with the impressive Royal Exhibition Building at its heart.
Alternatively, the city's Royal Botanic Gardens feature some beautiful deciduous trees known for putting on a great show of colour in the Autumn months. There are some lovely specimens down by Ornamental Lake in our Botanic Gardens walking map.
Further out you might like to take the time to wander around the grounds at the Heide Museum of Modern Art, which lies along the banks of the Yarra in Bulleen east of the city. If it's the wrong time of year or the leaves have not quite turned it doesn't matter because the museum is also known for its lovely sculpture gardens walk (and entry to the gardens is free).
Macedon and Daylesford
If it's Autumn selfies you're after then join the queue and head to Macedon's Honour Avenue. The glorious 500-metre stretch of oak trees has become such a drawcard in Autumn the town had to begin running shuttle buses and penalising motorists who endanger themselves and others by pulling over on the historic Avenue (not permitted). Here's our walking map with all the information you need.
The nearby town of Daylesford is also known for great splashes of Autumn loveliness and a great place to start is our Lake Daylesford circuit map.
Bright
As its name suggests the Alpine town of Bright is not a place for the colour-shy. There are plenty of stunning deciduous trees in the town itself, but while you're in town take a stroll along the banks of the Ovens River with our Bright Canyon walk. Here's a great link for more Bright Autumn inspiration.
More great Autumn walks (not so leafy)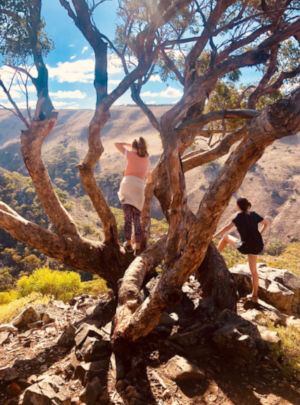 Now we don't mean to dissuade you from your seasonal bucket list, but if you'd like to explore a broader horizon - some walks that feature a starker, more Australian native beauty perhaps - then we recommend:
Werribee Gorge
We've got a couple of great walks here. Our Werribee River walk is a 3.5km loop featuring views of the spectacular landscape. The Centenary Track walk is more challenging in terms of terrain but better for spotting wildflowers.
Kurth Kiln Regional Park
Further east from the Dandenongs lies Gembrook. Our Kurth Kiln walk is great for spotting native heath flowers from late Autumn through until end of Spring.