Our supporters
Become an Official or a Corporate Supporter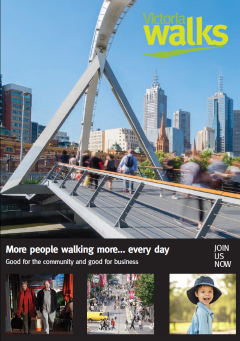 Become a supporter of Victoria Walks! This new opportunity is open to all businesses, councils and community groups that aspire to promote happier, healthier, safer, stronger and more sustainable communities.
Victoria Walks has two classes of supporters: Official Supporters (open to not-for-profits, local governments, schools, universities or peak bodies); and Corporate Supporters (any business or professional body that is not eligible to join as an Official Supporter).
As a supporter of Victoria Walks, your organisation will send a clear message to all stakeholders that it supports more liveable communities, walking for transport and walking as a path to healthy people. It will enjoy positive name association with the Victoria Walks brand, opportunities to network at the highest levels with other supporters and a wide range of other benefits.
A Supporter of Victoria Walks will have access to a wide range of benefits including:
Targeted input into a policy and business planning process, on request (up to two hours per year)
Discounted service offerings such as strategic reviews, research support and access to industry experts for conferences/community events
Priority invitations to Victoria Walks events including the Annual Supporter Event and discounted tickets to Victoria Walks paid events
Acknowledgement at the Victoria Walks Annual General Meeting
Monthly e-newsletter
Supporter Certificate for public display
Logo visibility on Victoria Walks' website
Acknowledgement through Victoria Walks' social media channels.
Check here for terms and conditions and to apply or view the Official Supporters brochure or Corporate Supporters brochure for more information.
Official Supporters
Victoria Walks warmly welcomes the following regional and metropolitan councils, and peak bodies.
VicHealth
Victoria Walks receives core funding from VicHealth – The Victorian Health Promotion Foundation.

VicHealth doesn't just do health education or awareness-raising. It also focuses on making changes in our social, economic, cultural and physical environments to improve everyone's health and wellbeing. They fund Victoria Walks because walking is a great way of increasing physical activity and combating obesity, traffic congestion, pollution and a host of preventable diseases.

Like Victoria Walks, VicHealth encourages urban planners and municipal health officers to think about how our neighbourhoods can support health and wellbeing. It also supports community arts and cultural festivals that help build connections within neighbourhoods and local areas.
Thank you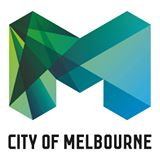 The City of Melbourne provides reduced rent office space for Victoria Walks at City Village, the City of Melbourne's community hub for not-for-profit community and cultural organisations at 225 Bourke Street, Melbourne.
Victoria Walks also thanks a number of other organisations and individuals who have supported our work. These include:
Donate now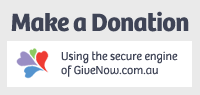 You can help ensure Victoria Walks can continue to stand up for walkers without having to rely entirely on government funding.