Woofers and Walkers
Woofers & Walkers is a dog owners group based in Portarlington on the Northern Bellarine. Our woofers bring us together for community walks the 1st Saturday of every month and we meet 11.00 am at Parks Hall, Newcombe Street, Portarlington.
This is a relaxed social outing for both 4 legged animals and 2 legged folk. Our dogs keep us active, out and about socialising, having fun and keeping fit.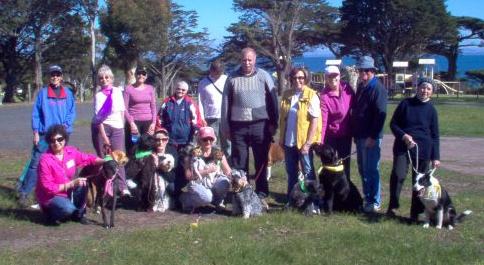 We publish Woofers & Walkers News with upcoming events in our local paper, the Port Report.
If you and your dog are looking for a dog friendly community we'd love to see you. Contact Julie/Phil 52593138 or pcam3122@bigpond.net.au for any further information.