NOTE: Please avoid parks and areas impacted by the wild weather and storms that occured across southern Victoria mid-June 2021. See this Parks Victoria page about National Park closures (including many / most walk tracks in the Dandenond Ranges, Macedon region and East Gippsland) before planning your walking adventures this winter.
Looking for dog-friendly walks?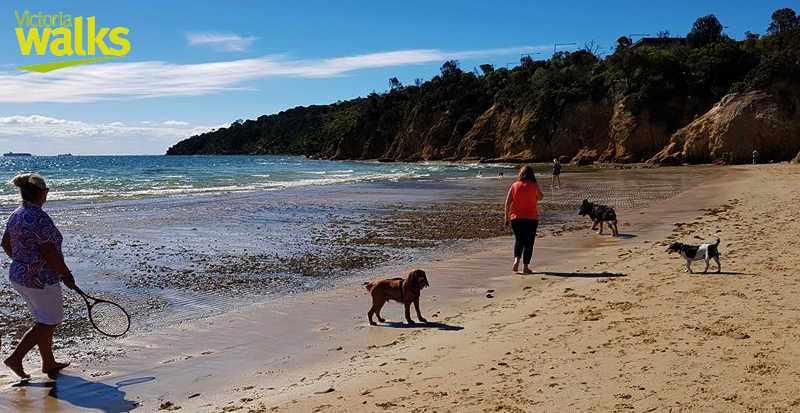 Photo: Keeley Aglinskas, Safety Beach

Great dog walks in Melbourne (click links for maps and photos):

Great dog walks outside Melbourne (dogs must be on-lead)


State Forests: Victoria's Department of Environment, Land, Water and Planning manages Victoria's state forests. Dogs are permitted on-lead in all state forests except for Murrindindi Scenic Reserve and Steavenson Falls Reserve Marysville (where dogs are not permitted).

Mornington Peninsula Shire (thanks to star map-maker Keeley!)

Do you prefer walks around your neighbourhood, or walks further afield?
You might find these sites helpful:
Etiquette

Of course, it goes without saying that you and your dog will need to share these spaces with other walkers. So please follow basic rules:
Ensure your dog is on a lead, unless otherwise specified.
Control your dog, especially around children and busy areas. Not everyone likes dogs!
Pick up your dog's poop (keep an eye on them when they are off-lead).
Local parks: Check your local council website for information about off-leash areas.
Help us map more dog friendly walks