Melbourne's best urban hikes (over 8km)
Eleven great Melbourne day walks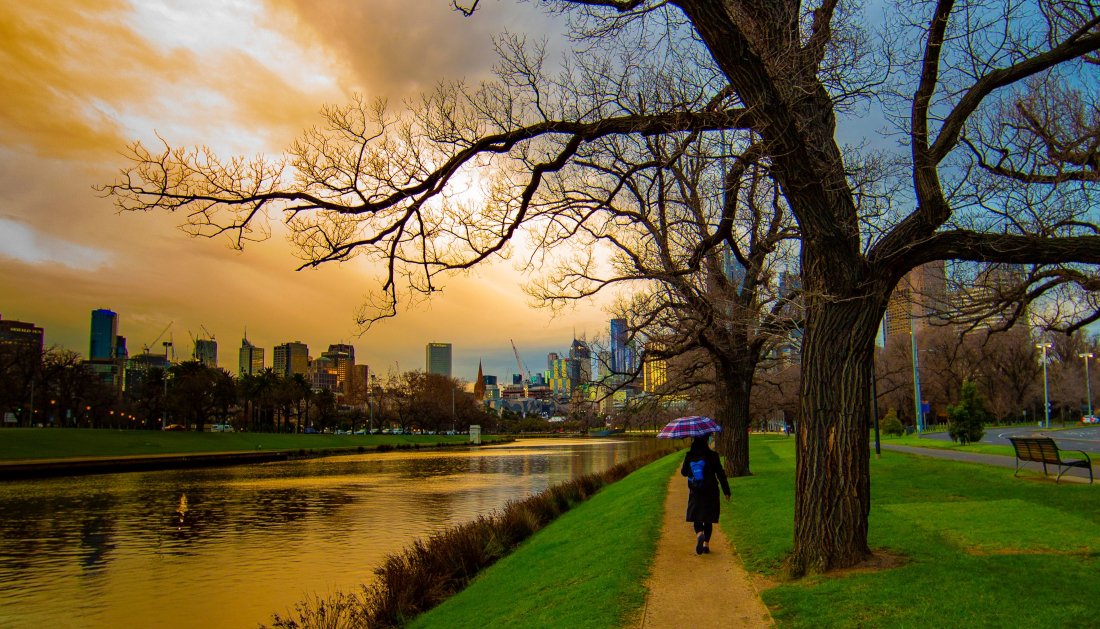 You don't have to escape the city to go on a hiking adventure! Here are Melbourne's best day walks.
Get to know Melbourne from the ground up by exploring nine urban hiking gems. Visit beaches, creeks, the city's loveliest parks and best shopping streets. Pack light (you can stop for eats on the way!)

Some are iconic walks, some were suggested by followers of Victoria Walks' Facebook page and some by those interviewed for a story in The Sunday Age 'M Magazine'. Most of these walks can be accessed on public transport.

For a map, information and photos of the walking routes, please click on the name the walk in descriptions below. You can print the maps before setting out if you prefer.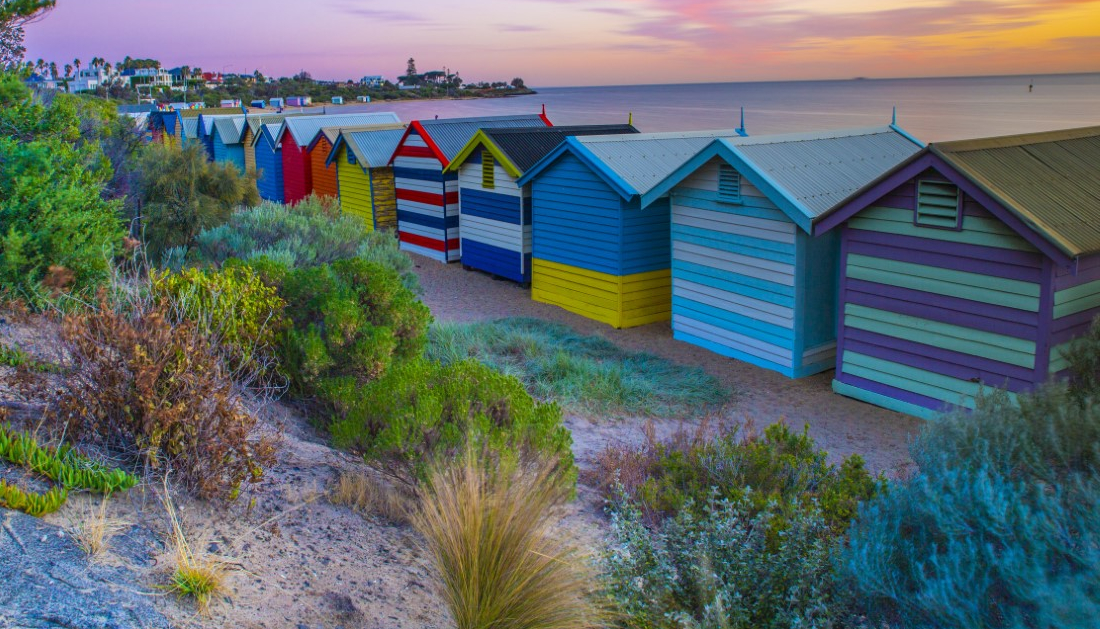 Steve's great Melbourne Parks hike, 11.5km
Start and Finish: The Shrine of Remembrance to Flemington Bridge station.
Highlights: Royal Botanic Gardens, the lovely Morrell Bridge over the Yarra, Melbourne's sport arena precinct (including MCG), Fitzroy Gardens, Carlton Gardens and Royal Exhibition Building, Lygon Street coffee and cake pitstop, Princes Park, Royal Park.
Maree's Inner-Yarra hike, 16km
Start and finish: Fairfield Boathouse to Federation Square.
Highlights: Breakfast at Fairfield Boathouse, Dights Falls (where the Merri meets the Yarra), Collingwood Childrens' Farm, Abbotsford Convent, Corroboree Tree (Burnley Gardens), along the Yarra to Federation Square. Shorter route suggestion: Fairfield Boathouse to Abbotsford Convent.
Day hike in the west (waterways walk), 22km
Start and finish: Aircraft train station to (Laverton) to Williamstown train station
Highlights: If you want a whole day of walking why not try our mini Melbourne Camino in the west! This map follows many creeks and wetlands that feed into Port Philip Bay while also providing "beach time". This walk links Skeleton Creek to Bay Trail West, past Laverton, Cherry and Kororoit Creeks to Williamstown Beach. The best part is you don't need to car shuffle, as the hike starts and finishes at train stations.
This walk can be broken into halves if 22km is a bit much:
Aircraft Station to Altona Station = 12km
Altona Station to Williamstown Station = 10km walk (or see Simone Alexander's hike, below)
Photographer's Melbourne (best views of the Yarra, laneways and street art). 8km
Start and Finish: Morrell Bridge (South Yarra) to Federation Square.
Jim Zapsalis heads into the city early, walking this route to work to capture the city's photogenic side. He has kindly allowed us to use some of his photos for this story and walking map. Find him and his great perspective on Melbourne at Instagram @walking_perspective
Simone Alexander's Port Phillip Bay hike, 12.5km
Start and Finish: Williamstown to Altona Pier.
Highlights: Coastal parks (Point Gellibrand, Jawbone Marine Sanctuary and Altona's coastal park). Alexander also likes grittier sites - the Mobil refinery. The keen-eyed might spot remnants of a horse racing track. Finish up at Altona Beach. Take a dip!
Camberwell to St Kilda hike, 14km
Start and Finish: Camberwell Junction to St Kilda Pier.
Highlights: Old homes of Camberwell and Hawthorn, Gardiners Creek trail to the Yarra, the Royal Botanic Gardens, Fawkner Park, Albert Park Lake, St Kilda's Catani Gardens. Finish at St Kilda Pier.

Melbourne's Bayside Beach hike: Brighton to Port Melbourne, 12.5km
Start and Finish: Middle Brighton station to Port Melbourne Pier.
Highlights: Brighton Bathing Boxes, Elwood Beach, St Kilda Beach, South Melbourne Life Saving Club. Finish at Station Pier in Port Melbourne, where you may want to feast on Fish and Chips in true Melbourne style.
Merri Creek hike: Coburg to the City (via Fitzroy), 10km
Start and Finish: Harding Street bridge, Coburg to Parliament House, city.
Highlights: A pretty, green stretch of the Merri. Stop at CERES (environment park) for lunch. Inner Circle rail trail in Fitzroy North to Edinburgh Gardens. Stroll along bustling Brunswick Street, through Carlton Gardens then past Parliament House and into the city.
Darebin Creek Trail day hike, 8.9 km
Start and Finish: Alphington Station to 86 Tram, Plenty Road, Bundoora.
Highlights: A fantastic walk through urban bushland along Darebin Creek from Alphington to Thornbury, Preston, Heidelberg West and Bundoora. This is a public transport accessible walk.
Ryan's middle-Yarra hike, Templestowe Lower to Eltham, 13km
Start and Finish: Wombat Playspace to Eltham train station.
Highlights: Westerfolds Park, Lower Eltham Park and Bushland Reserve. Griffith Park and Sweeneys Flats. Wander past Montsalvat. Diamond Creek trail, Alistair Knox Park, historic Eltham trestle bridge. Finish your walk at the Eltham shops and train station.

Dandenongs Summit Circuit hike, 14km
** The Dandenongs were severely impacted by storms during mid-June 2021. Do not head to this area before checking this page for updates on park and road closures.
Start and finish at: Olinda Recreation Reserve.
Note: This walk links up several smaller tracks so equip yourself with a detailed, printed map as you may lose mobile reception on the mountain and the tracks are not always easy to follow.

Frankston to Mount Eliza day hike, 14km
A gem of a walk taking in some of the best spots in Frankston South and Mount Eliza. This walk links together various of the lesser-known but attractive reserves scattered throughout the area.
Want shorter walks in Melbourne? See this page for shorter walks in the City of Melbourne.