Accessibility audits: Recreational paths and trails
All abilities access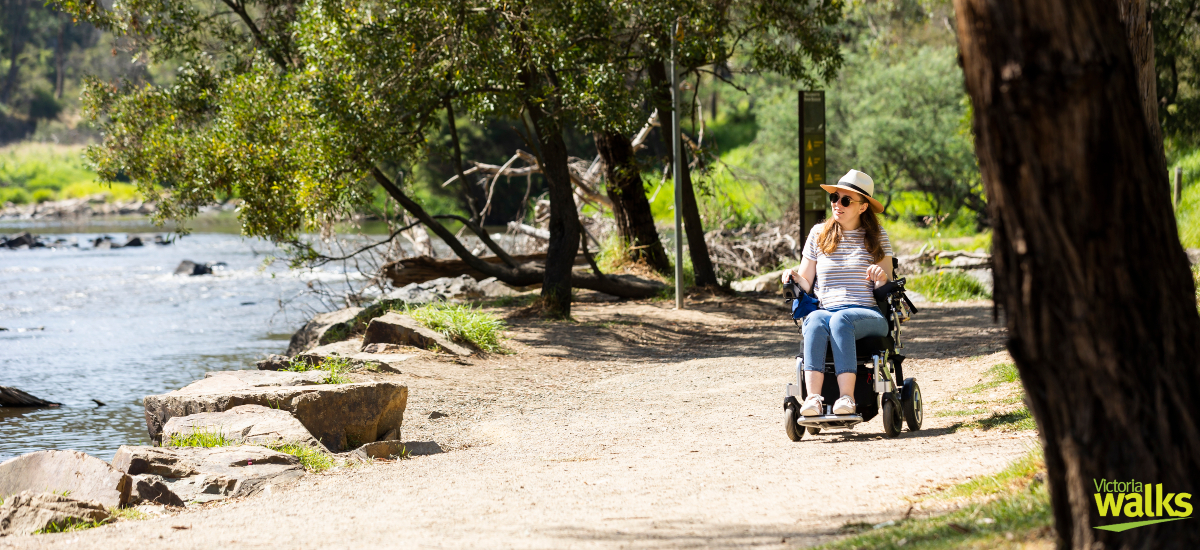 How do you identify improvements necessary to make recreational paths and trails physically accessible to all, including people with disability or who have mobility issues?
Victoria Walks audits paths and trails using our bespoke tool for assessing accessibility of outdoor walks, which we can customise to suit individual projects. We developed this tool in partnership with Scope and with people with disability who bring lived experience, thanks to support from Access for All Abilities, an initiative of the Victorian Government.
The audit includes:
assessment of public transport access, path access, path width, surface, gradients, crossfall, hazards, edges, road crossings, signage, seating and shade, noting other facilities including accessible toilets and parking;
community /community group engagement where deemed appropriate;
comprehensive report on recommendations to remove obstacles, address issues and ultimately make paths and trails accessible to all.



"I think it is very beneficial to have information about the accessibility of walks as it allows everyone to enjoy parks and walks, without having to stress about needing extra help, getting stuck or facing unexpected barriers while on the walk.
Having more information about accessible walks also helps more people feel less anxious about getting outside and enjoying nature."

Morgan, member of the Scope audit tool advisory group

Accessibility audits in action:
Our bespoke audit tool has been used to audit 27 accessible walks now being shared and enjoyed across Victoria


Contact us today to find out more about our accessibility audits.