Walking Maps
Promote your local walks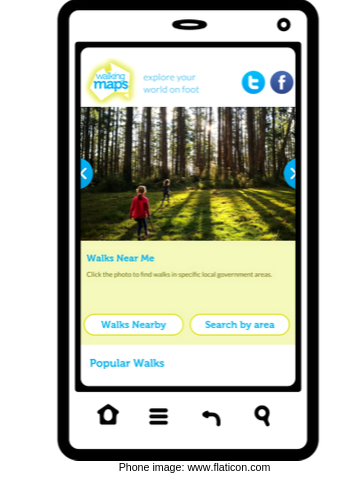 Do you want to promote natural assets and walking trails, local businesses and services, or physical activity and community connection?
Walking is by far the most popular recreational activity in Australia. Harness walking's mass appeal and help people discover what your region has to offer with a digital walking map.
Encouraging walking is a positive, healthy and uplifting way to connect with your audience and curated walking maps are a great service to customers and visitors. Walking maps draw foot traffic and recreational walkers to an area and get more people walking more every day.
Our expert team can create cost-effective, user-friendly and shareable digital maps.
What's included:
digital map that looks great on mobile devices and PCs;
organisational branding (including banner images that link through to your website);
links to relevant businesses (subject to conditions) in walk description;
logos with hyperlinks below walk description;
inclusion on our Walking Maps website (<650K visitors per year);
reporting on your map 'views' to report your reach; and
maps can also be embedded on your organisation's website.

Optional extras include:
community or stakeholder engagement (e.g., with community organisations, businesses and tourism operators);
PDF maps;
web, email and/or social media content for promotions;
QR code for your walking maps;
promotions through our channels; and
accessibility audits in partnership with people with disability to bring lived experience to your maps.

Get in touch today to explore how our maps can be tailored to suit your objectives.


"Victoria Walks are not just mapping out walks from A to B. They are creating a story and a reason for going there. They are able to do that through visuals and really useful information. They obviously understand that there are different needs in the community ...
"Some people only want to do a short walk, some people want to walk 10kms. They recognise that yes, walking is the most important recreational activity, but there is also a diversity of people that we need to account for."
Dan Green, Senior Liveability Planner, Melbourne Water
Client work includes: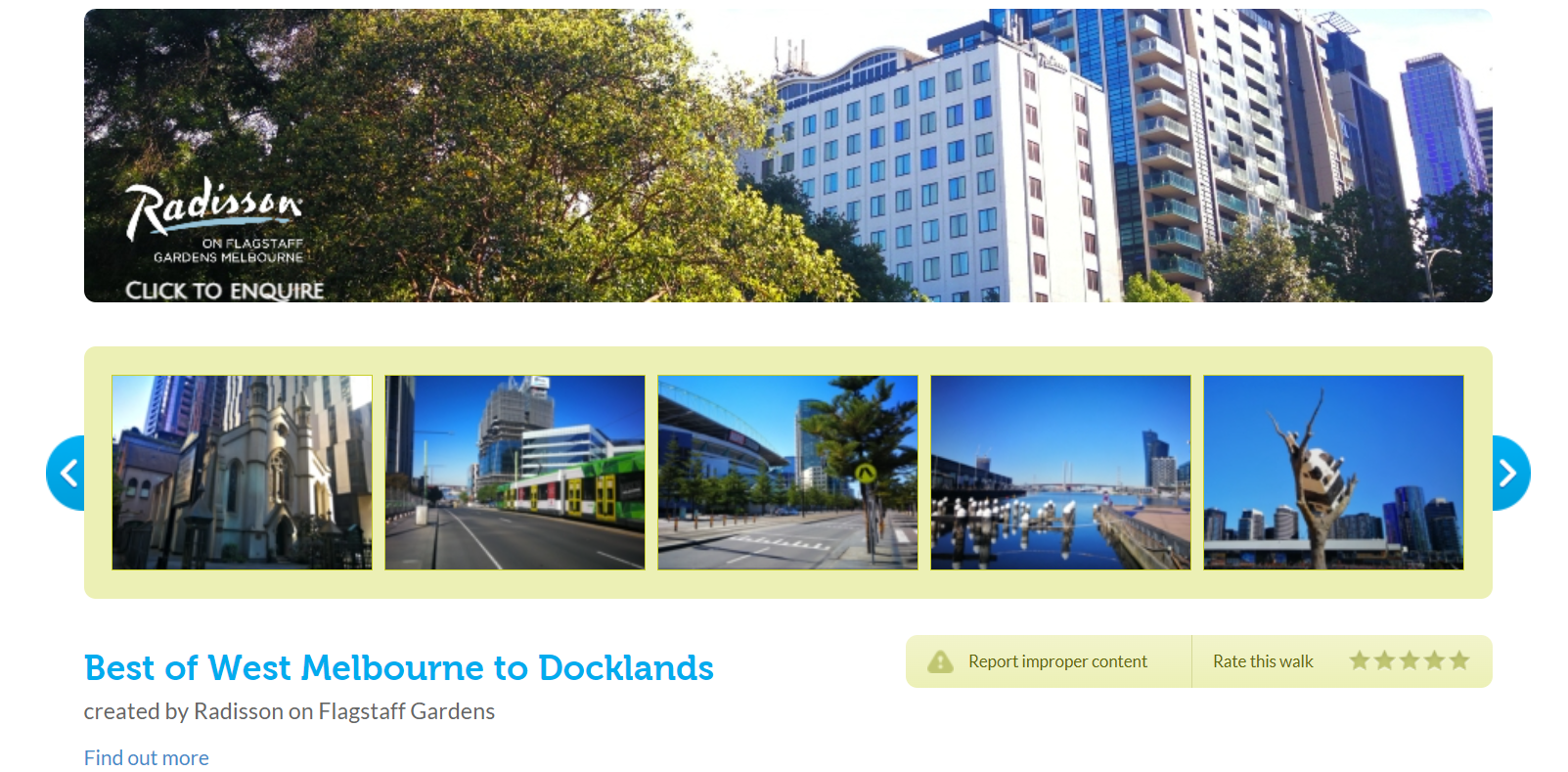 We were engaged by Radisson on Flagstaff Gardens to develop an appealing digital walking map and printed map to support engagement with existing and prospective visitors to Melbourne.
Melbourne Water engaged us to create mapped walks to support community engagement in strategic planning projects along waterways. We worked with a range of stakeholders to share local knowledge and points of interest along the Maribyrnong and Werribee catchments.
We created Walking Maps to highlight recreational walking opportunities for residents and visitors in the LaTrobe City Council area.
More mapping projects
We've partnered with local governments and other organisations to map safe and appealing walking routes to schools, universities and community services.
We've worked with Parks Victoria to encourage walking in local and National Parks.

Contact us about mapping a walk today.