Forums & Conferences
Changing streets: successfully engaging communities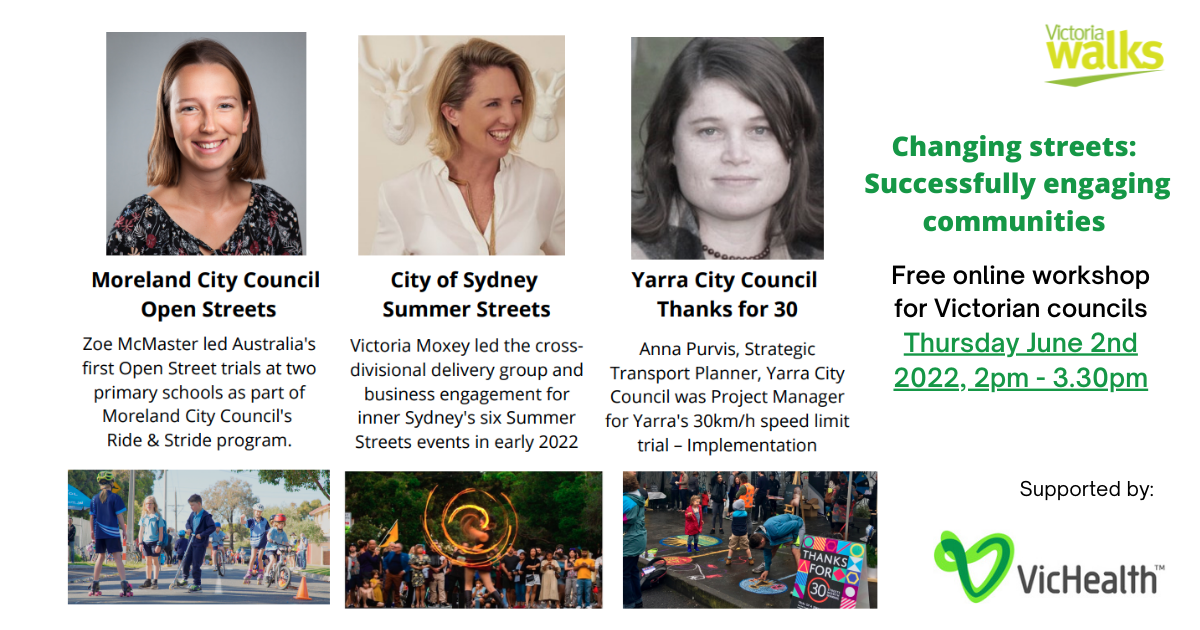 Victoria Walks hosts events that promote ways for urban professionals to support walkability.
On June 2nd at 2pm-3.30pm, with support from VicHealth, we'll be running a free online workshop for staff from Victorian councils showcasing three ground-breaking Australian projects.
Presenters will discuss how their teams managed to engage local residents, traders and other stakeholders; reflecting on their successes, learnings and biggest challenges. This will be followed by Q + A with the presenters and discussion.
Places are filling up but contact us to find out more.
Smart Urban Futures conference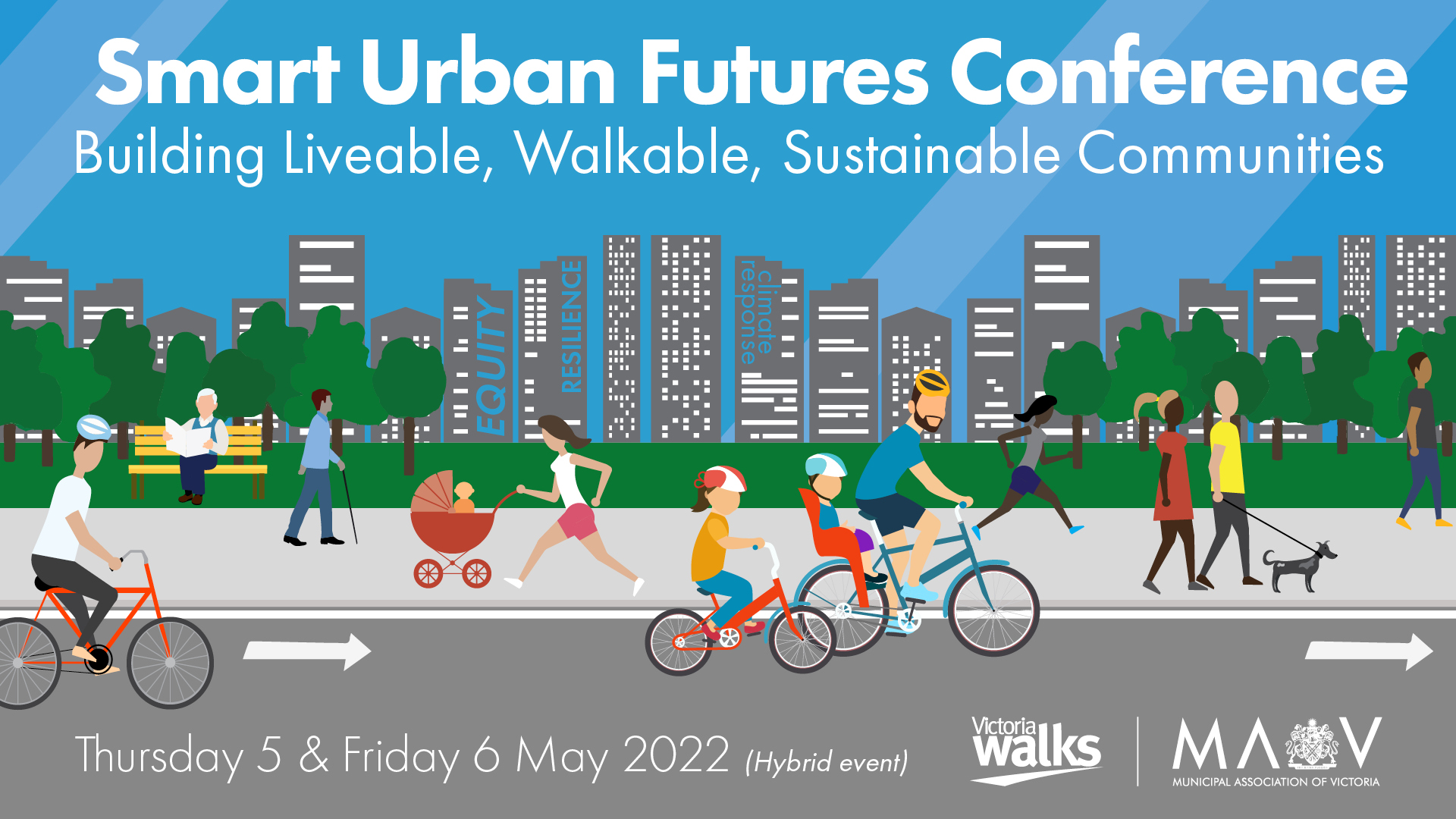 Each year we collaborate with the Municipal Association of Victoria (MAV) to host the Smart Urban Futures conference on liveable, walkable, sustainable communities.
The line-up for the 8th Smart Urban Futures Conference in May 2022 included speakers from the UK, Norway, Belgium and around Australia.
For the first time, we delivered the conference as a hybrid event, with the ability to attend online or in person.
Keynote speakers included:
Matthew Baldwin, Deputy Director-General, European Commission
Ellie Cosgrave, Director, Publica (UK)
Helge Hillnhütter, Associate Professor at Norwegian University of Science and Technology
Bec Mouy, Director Streets and Centres, NSW Dept of Planning and Environment
Previous Victoria Walks events