Forums & Conferences
Smart Urban Futures conference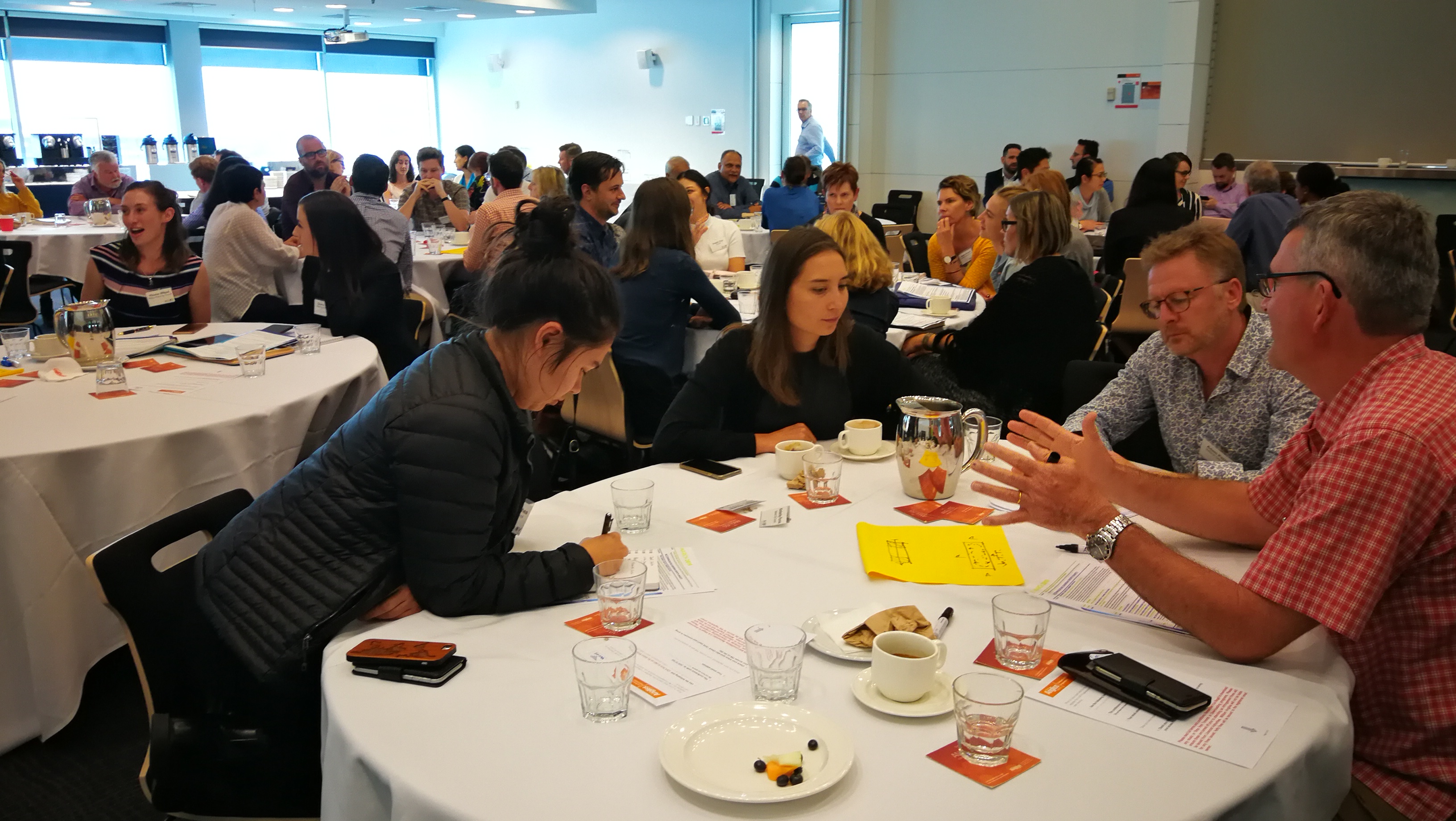 Victoria Walks hosts events that promote ways for urban professionals to support walkability.
Each year we collaborate with the Municipal Association of Victoria (MAV) to host the Smart Urban Futures conference on liveable, walkable, sustainable communities.
The next conference will be held in Melbourne on 4 and 5 May 2023.
The program is still under development, but confirmed speakers at this stage include:
Adetokunbo 'Toks' Omishakin, Secretary (CEO) of the California State Transportation Agency
Etienne Krug, head of injury prevention and road safety at WHO (Switzerland, online)
Bridget Doran, Principal Researcher at MRCagney (NZ) and Chair of Engineering New Zealand's Transportation Group (in person)
Sally Capp, Lord Mayor of Melbourne (in person)
Professor Jenny Roe, Director of the Center for Design and Health, University of Virginia and co-author of Restorative Cities: Urban Design for Mental Health and Wellbeing (online).
Changing streets: successfully engaging communities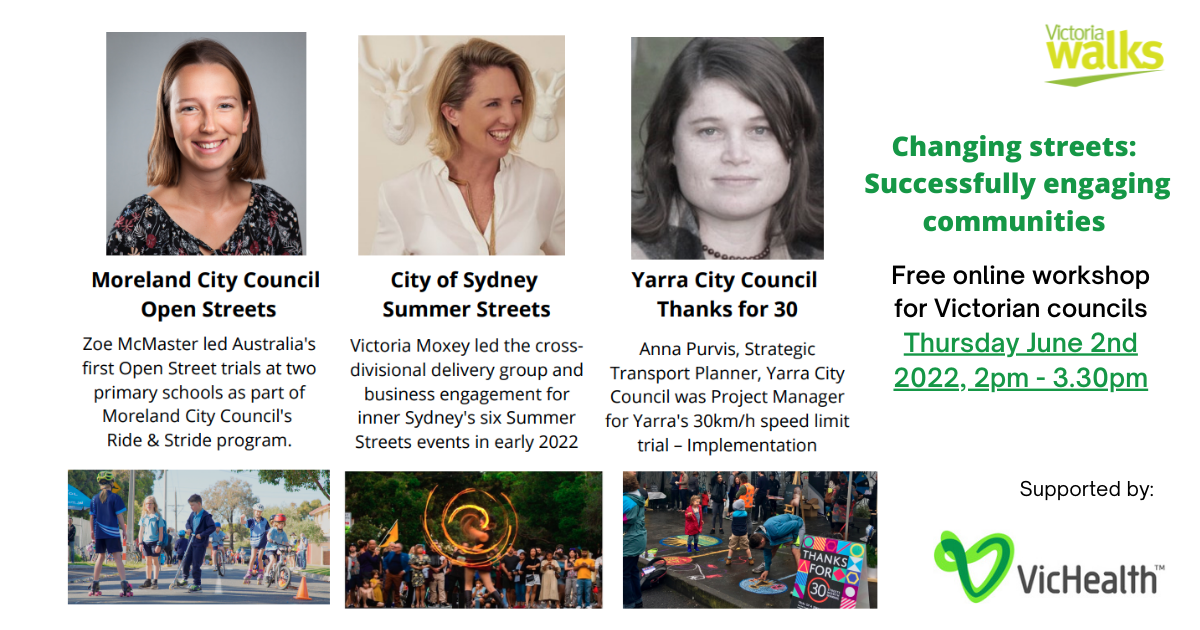 In June 2022, with support from VicHealth, we ran a free online workshop for staff from Victorian councils showcasing three ground-breaking Australian projects.
Presenters discussed how their teams managed to engage local residents, traders and other stakeholders; reflecting on their successes, learnings and biggest challenges. This was followed by Q + A with the presenters and discussion.
Previous Victoria Walks events