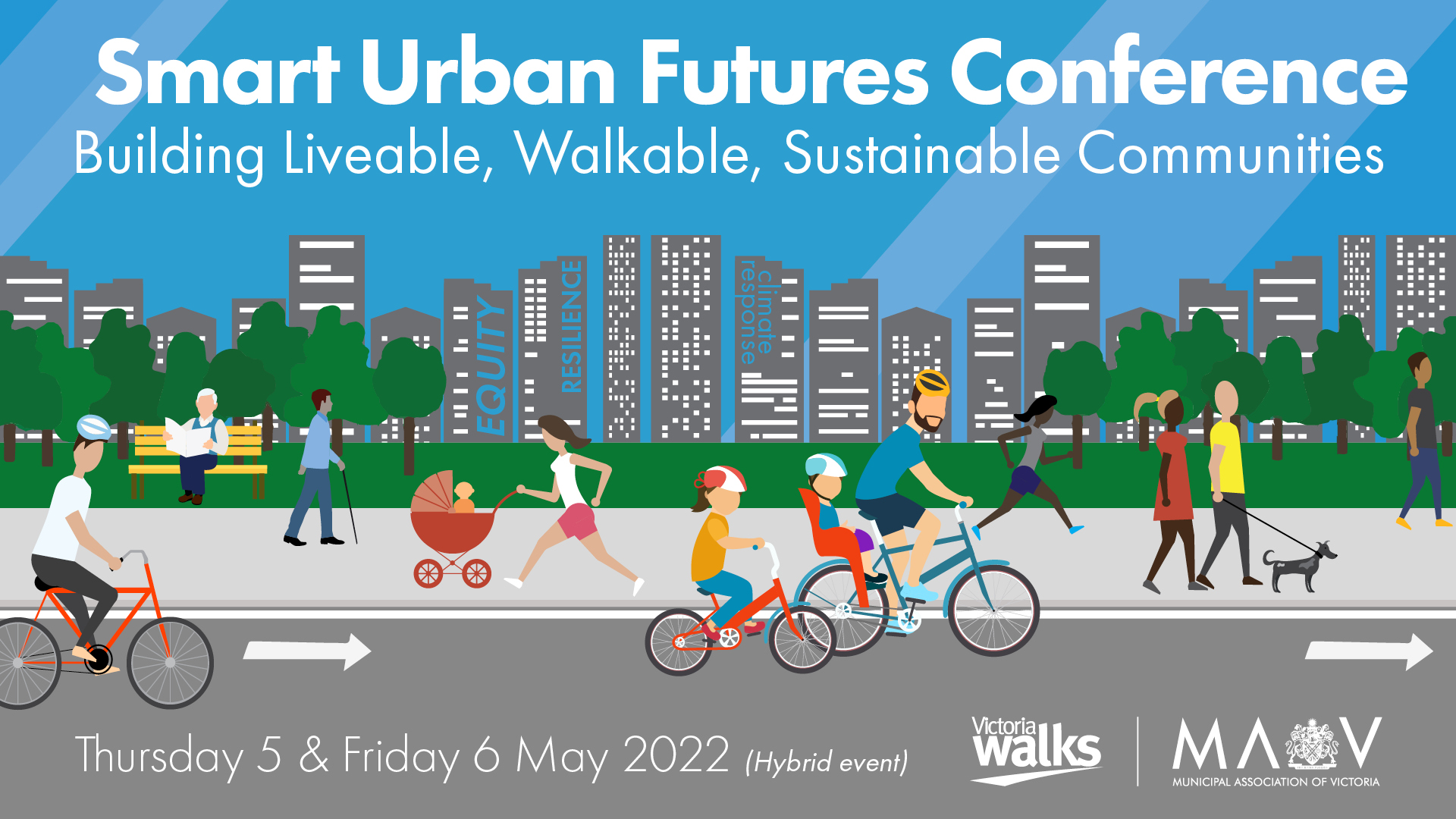 The line-up for the 8th Smart Urban Futures Conference includes speakers from the UK, Norway, Belgium and around Australia.
This year, the conference will have a particular focus on transport and urban planning to deliver inclusive cities that respond to climate change.
Key themes are:
Transport integration and better street design
Climate change response, including how to deliver emissions reduction through travel mode shift to walking, cycling and public transport
Fostering more equitable communities, including gender equality
Pandemic response – building back better with liveable cities
Building community support and the case for necessary investment
Keynote speakers
Matthew Baldwin, Deputy Director-General, European Coordinator for Road Safety and Sustainable Mobility, European Commission (online)
Matthew's role includes managing the Commission's Horizon Europe Mission for 100 Climate Neutral and Smart Cities by 2030.
Ellie Cosgrave, Director, Publica (UK – online)
Dr Ellie Cosgrave is a civil engineer and expert in inclusive urban development, with a particular focus on safer cities for women and girls. She led the research programme for C40 Cities Women4Climate.
Helge Hillnhütter, Associate Professor at Norwegian University of Science and Technology (online)
Helge's influential research focuses on the role of urban environments to support active mobility modes, health and walking to access public transport.
Bec Mouy, Director Streets and Centres, NSW Dept of Planning and Environment
With experience from advocacy, consulting and politics, Bec now leads the Department's street and centres revitalisation work in the Public Spaces division, focusing on the role of placemaking in economic recovery.
Niki Vincent, Commissioner for Gender Equality in the Public Sector
Dr Vincent is responsible for overseeing the implementation of the Gender Equality Act 2020 and plays a key leadership role in promoting gender equality in the Victorian community and workplaces.
Who should attend?
Transport planners and engineers
Strategic and statutory planners, urban designers, place makers
Practitioners in community wellbeing, economic development, sustainability or health promotion
Managers, directors and councillors with an interest in these areas
The Smart Urban Futures conference will be held at the Angliss Conference Centre in Melbourne on Thursday the 5th and Friday the 6th of May. As the events industry continues to evolve, we are delivering the conference as a hybrid event. With the ability to attend online and in person, there are options to suit everyone including regional, interstate and international participants.
The Smart Urban Futures conference is presented by the Municipal Association of Victoria (MAV) and Victoria Walks.
Check out the conference website for more details
Proudly supported by