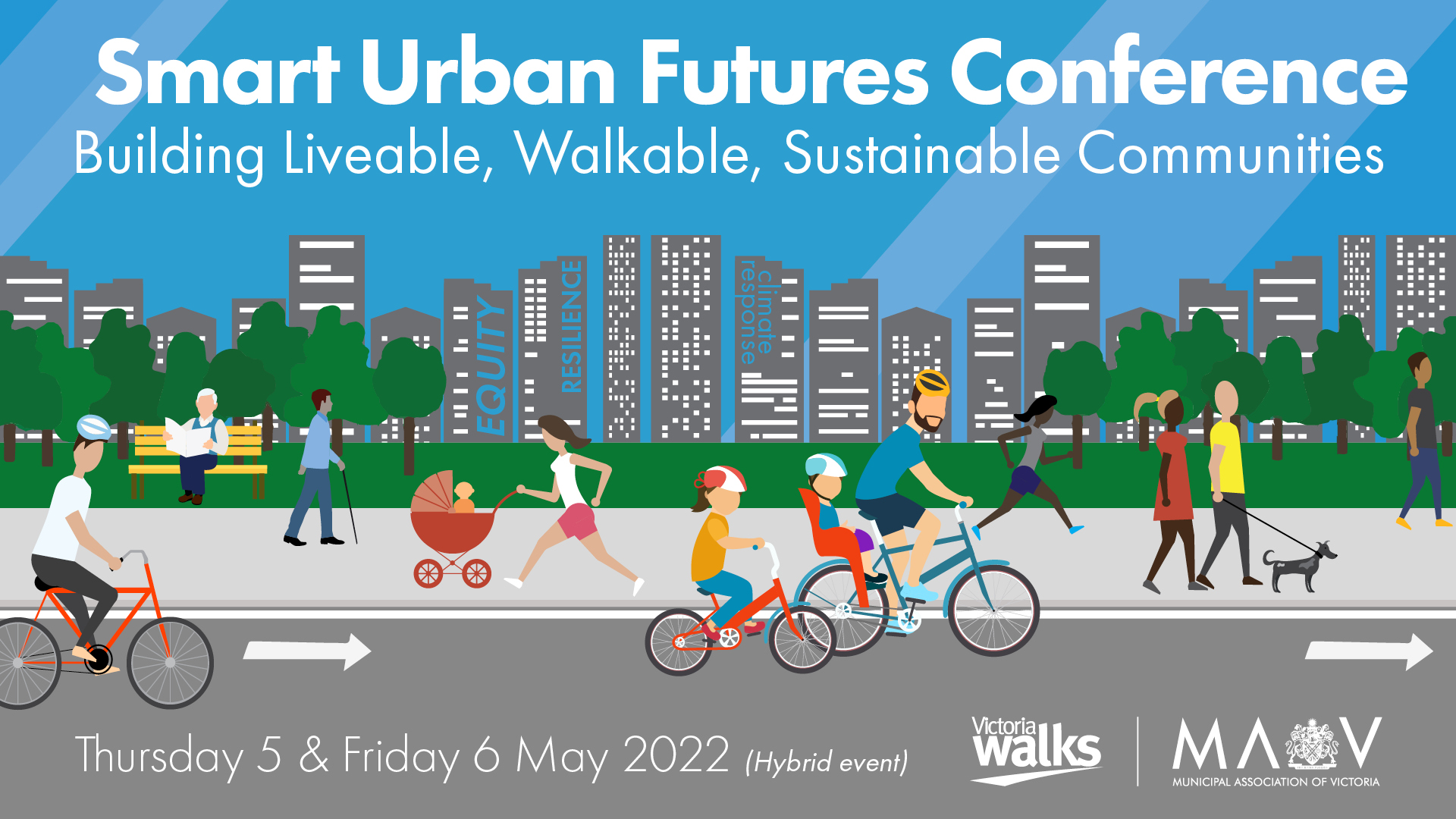 The line-up for the 8th Smart Urban Futures Conference in May 2022 included speakers from the UK, Norway, Belgium and around Australia.
For the first time, we delivered the conference as a hybrid event, with the ability to attend online or in person. This year the conference had a particular focus on transport and urban planning to deliver inclusive cities that respond to climate change.
Keynote speakers included:
Matthew Baldwin, Deputy Director-General, European Commission
Ellie Cosgrave, Director, Publica (UK)
Helge Hillnhütter, Associate Professor at Norwegian University of Science and Technology
Bec Mouy, Director Streets and Centres, NSW Dept of Planning and Environment
The Smart Urban Futures conference is presented by the Municipal Association of Victoria (MAV) and Victoria Walks.
Read our conference wrap for highlights
Check out the conference website for more details
Proudly supported by