11 great walks to keep you healthy during Covid-19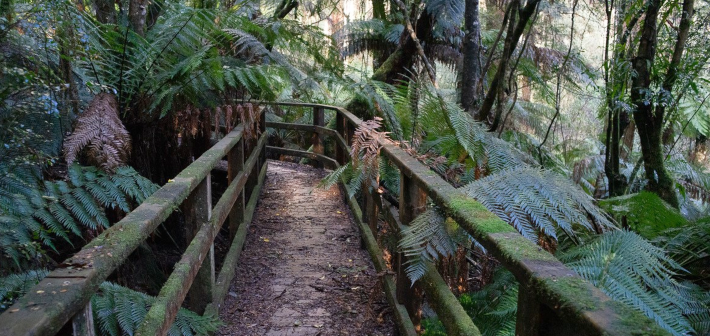 Looking for ways to keep moving as Covid-19 (Coronavirus) enforces social distancing into our everyday lives? If you're lucky enough to live close to these areas, here are some great country walks (or large parklands) where it should be easy to escape the crowds and maintain some physical distance from other walkers.

Whether you already love bush walking, or you're missing the gym, or your regular sports team training has been canned - here are some great, lesser-known Victorian walks where you can get some good kilometres into your legs.
Just remember: stay home if you're feeling unwell, keep the recommended 1.5m distance from other walkers, thoroughly wash your hands with soap for 20 seconds before and after using any shared facilities, and take your own water bottles rather than use communal drinking fountains at this time.
Need locations closer to home? Try searching our Walking Maps site for 'Walks Nearby' or search by your area. We've also got some great walks listed by local council area here.

Take care Victorian walkers!
Photo: #10 Myrtle Gully creek circuit (Julia Romaneix)
Find some breathing space
Click on the name of the walk to see the location, photos and route description.