Parks Victoria - Great places to walk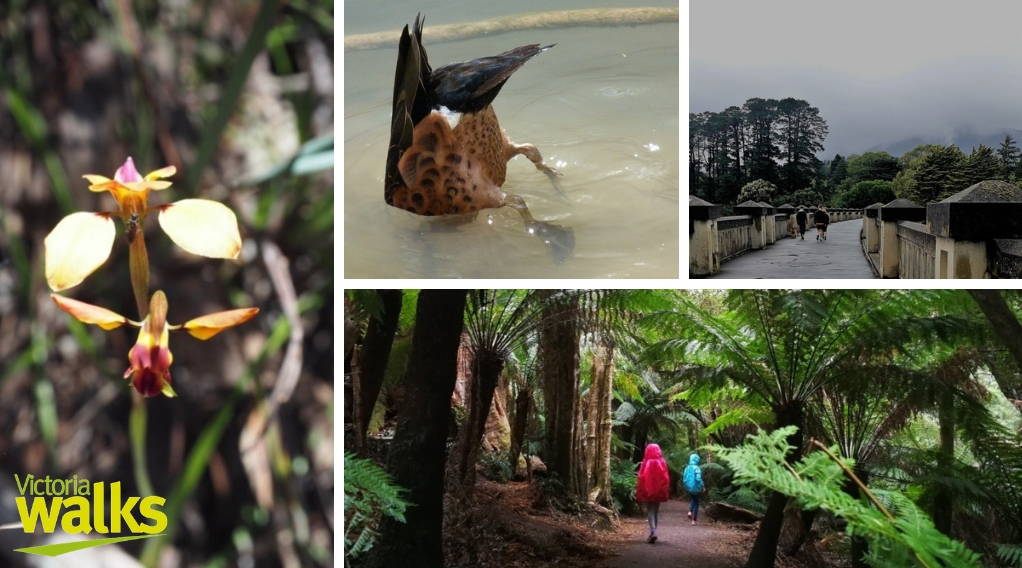 Parks Victoria look after some of the best spaces for walking in Victoria. Parks Victoria is an independent statutory authority and its role is to protect, conserve and enhance Victoria's parks and waterways on behalf of all Victorians.
** COVID-19 / Coronavirus update: As of March 2020 the Victorian Government has closed some popular national parks as part of containment measures for the disease. Please check this link to see if your intended destination is impacted. Note also that in addition to closing some popular parks, Parks Victoria has closed water fountains and BBQ facilities, and some viewing platforms at popular parks and no camping is allowed at present at any parks managed by Parks Victoria.

Wilson's Promontory has a daily visitor cap (and camping and cabins in the park have been closed).
Playgrounds and skate parks across Victoria have also been closed by directive of the state government. For parks, reserves and beaches managed by local government / councils - please check specific local council websites as they will not be listed at above link.
Parks Victoria walking tracks
Click on the name of the walk in the list below to see the map. Share this page with your friends and follow our Facebook page or subscribe to our monthly newsletter for more great walking ideas.

* Remember to check link above for park closures in 2020.
GREATER MELBOURNE
East

For walks in Dandenong Ranges gardens managed by Parks Victoria please see our Yarra Ranges walks page here.
North and West
GREATER GEELONG (75 kms south-west of Melbourne)

MOOROOLBOOL AREA (45 minutes west of Melbourne)
CARDINIA AREA (Melbourne's eastern fringe)

GIPPSLAND (east)

WILSON'S PROMONTORY NATIONAL PARK (southernmost tip of Victoria, Gippsland)

THE GRAMPIANS (far north west)

GREAT OTWAY NATIONAL PARK (south west)


Parks Victoria run regular guided walks in the below parks. See this link for times and dates