Volunteer with Victoria Walks
Help us to spread the love of walking (for walking's sake!)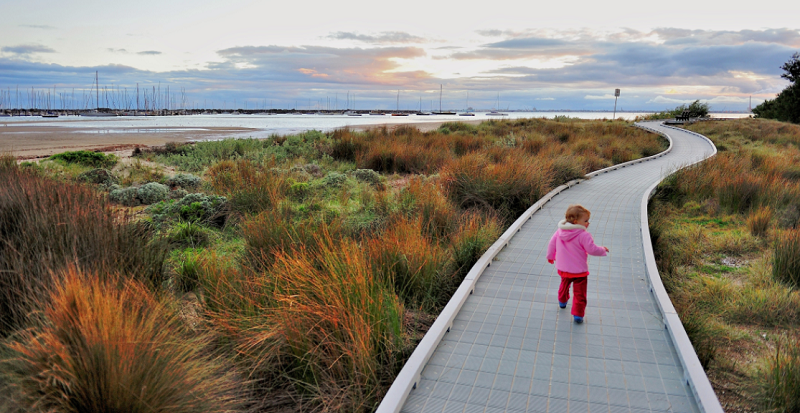 Victoria Walks is a charity and it's our mission to spread the message about the importance of walkability for making our suburbs, cities, towns and regions vibrant, connected - and truly liveable.
One way we're doing this is by creating and promoting the fantastic walking opportunities that already exist in Victoria with our free and popular website, Walking Maps.
Become a 5-star map-maker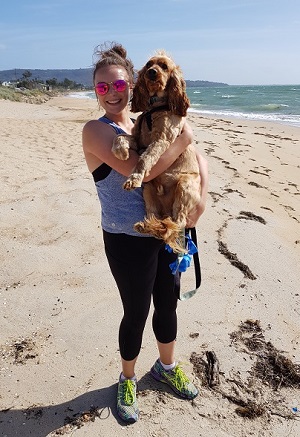 We want people with a passion for walking who also have a sense of adventure, an eye for photography and a flair for writing to join our team of 5-star map-makers. The work might suit someone keen to develop a portfolio of published work in the area of health, tourism, writing or photography.
Health-promotion student Keeley (pictured right) has mapped parts of the Mornington Peninsula for us with her dog Amos.

Meanwhile the amazing Sean Mathews has mapped more than 40 walks in Strathbogie Shire! Sean's services to us have been invaluable, helping to shine a light on one of Victoria's lesser known walking regions, and also providing us with feedback and ideas to improve walkingmaps.com.au.
We're particularly keen to hear from people interested in mapping Melbourne and Victoria's premier walking destinations, dog-friendly walks or secret gems (walks with waterfalls for example, or some other twist perhaps!)
If this sounds like you, please get in touch with us.

Further information about Walking Maps
Walking Maps is unique in providing users with the opportunity to both discover and create great maps. It includes a Google maps function, and the ability to add 'points of interest' and photos along the walking route. The maps can then be promoted on our website and across social media channels such as Facebook.
See this page for further information about making maps with Victoria Walks.