Here are some great walks in the Strathbogie region, about 120km north of Melbourne. These great maps have been prepared for Victoria Walks by Strathbogie Shire Council and Walking Maps volunteer extraordinaire Sean Mathews. Click on the green walk names below for digital walking maps, photos and information about each walk.

Also see Shire of Strathbogie's tracks and trails page for walk information, or if you prefer printable PDF maps for some of the below wallks.
Walks near Strathbogie, Gooram and Ruffy
Gooram Falls track (short 1.8km)
Surrounded by creek line grassy woodland, this shallow gorge is part of Seven Creeks Wildlife Reserve. Gooram Falls is a beautiful place to visit for a relaxing day; accompanied by the sound of cascading water and bird calls, it's not far from Euroa.

Bridge to Bridge walk, Strathbogie
Mount Wombat Lookout walk (5.6km return, steep in parts)
The walk, the forest, the fauna, the flora, the fungi, the view, the joy. This is a beautiful 5.7km walk to the summit and back.

Dutchman's walk, Strathbogie Forest

Polly's Walk, Strathbogie Tableland (2.1km loop)
A must see location for everyone visiting Strathbogie Tableland, Polly McQuinns Weir offers all you need for an exploratory walk, picnic outing and it includes a swimming spot for hot days.
Cleo's Track, Strathbogie Forest
Experience the grandeur of the recently protected Strathbogie Forest, which is just to the east of the Strathbogie township. Descend from dry open woodland into ferny wet gullies and the swampy origins of Seven Creeks on this 6.7km loop walk.
Golden Mountain walk (4.3km return through the Strathbogie Forest)
Slow ramble to Golden Mountain. This old logger's track takes you into grand eucalypt forest, past huge mossy boulders, through ti-tree thickets and onto gratifying views.
North Creek Walk, Strathbogie Forest (3.4km loop, intermediate)
Find yourself in a heavily forested, steep, moist gully surrounded by towering Manna, Candlebark and Peppermint Gums. Walk amongst house sized boulders. Observe ferny glades and abundant seasonal wildflowers - all to the sweet sounds of cascading water, wind in the trees and birdsong. This is a place you can easily fall in love with.

Snow Gum walk, Ruffy (3km loop)
Ruffy offers a range of activities to suit all tastes. You can go for scenic drives or walks in the beautiful bush surroundings. These include a number of flora reserves abounding with wildlife, native flora and rugged granite rock outcrops. Alternatively, relax beside one of the many creeks meandering through the district – all perfect for the artist or photographer. This walk is a lovely 3km stroll from the Ruffy Recreation Reserve, along an unused road through a peppermint gum woodland to the Nature Conservation Reserve.
Ruffy - Town and Country walk (4km loop)
Discover the gorgrous little town of Ruffy, followed by a romantic ramble through family farmland surrounding the town.

Boat Hole to Falls walk, Ruffy
The Boat Hole is a spot once used as a local Recreation Reserve. Boggy and Hughes Creeks meet here. There is a waterhole for swimming / boating/ fishing and a beautiful 6km return walk downstream to some waterfalls.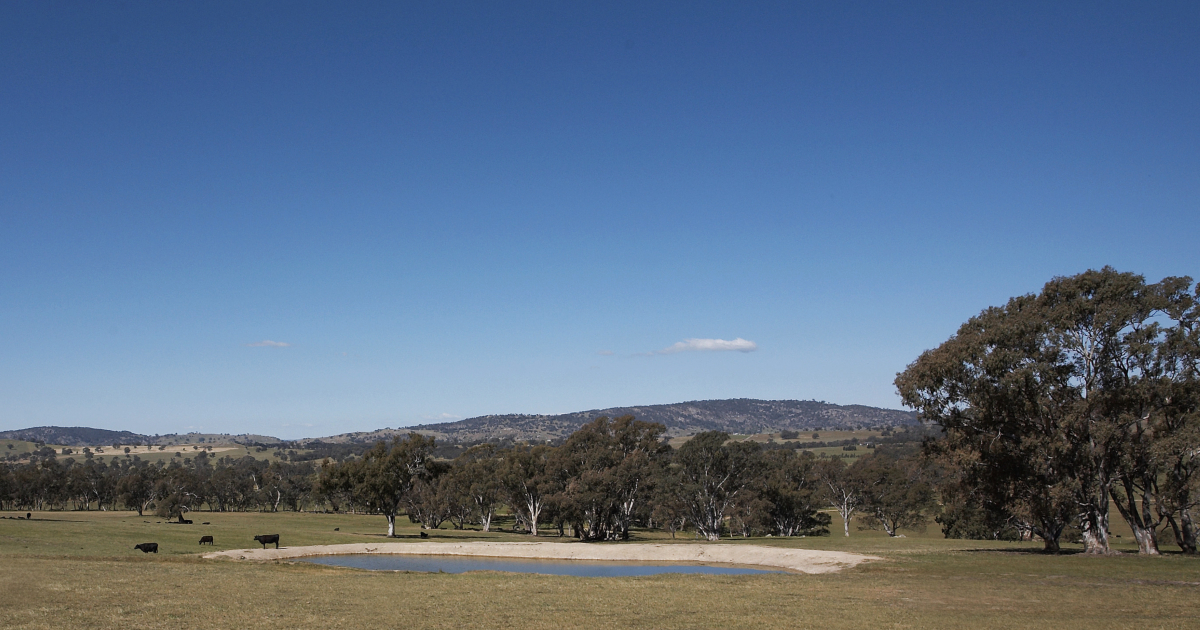 Walks near Euroa and Balmattum
Balmattum Hill walk, Euroa
Take the 600-metre walk up to the rotunda, or the longer 2.3km return walk following trail markers along an uneven rocky track. This is quite steep in places. The reward is a great bird's eye view of Euroa and surrounds. Balmattum Hill Bushland Reserve was established in 1979. It consists of 78.6h of Crown Land managed by Parks Victoria.
Euroa Arboretum walk, 3.8km
The Euroa Arboretum offers a unique opportunity to spend time amongst many species indigenous to North-East Victoria, and plenty of places to set up a picnic.
Seven Creeks walk, Euroa
A delightful 7km peri-urban bushwalk encompassing Euroa's Seven Creeks floodplain woodlands. You can take a shorter 3km or 4km loop instead but be assured, there's plenty to see on this walk.

Euroa town heritage walk 7.65km
Take a rewarding two-hour stroll to view Euroa's stunning architectural history. The early buildings of Euroa are fine examples of an architectural inheritance from another world. This walk also includes a section of the lovely Seven Creeks walk.
Riparian Revegetation walk, Euroa (5.5km loop walk)
Experience two different bush lands. East is a riparian River Red Gum woodland enhanced by extraordinary swirling revegetation. West is a Grey Box woodland ending in swampy pools.

Short bushwalk, Moglonemby, (1.2km loop, easy)
A pleasant open, grassy woodland (Grey Box, Yellow Box and Red Gum) location for a short bushwalk with Seven Creeks frontage.
Walks near Avenel and Mangalore
Mangalore Flora Conservation Reserve walk, Mangalore (3.5km)
This 3.5km network of tracks is distributed to make the most of a forested, low rising site that sits above the undulating Goulburn River flood plains. Birdlife and flora are key features.

Avenel historic township and nature walk (5.3km town loop)
Avenel is a very pretty early Victorian rural township. The trail features natural beauty, parks, gardens and period architecture while taking full advantage of comprehensive signage to learn about the town's past.

Walks near Nagambie, Tabilk, Wirrate, Whroo, Graytown and Rushworth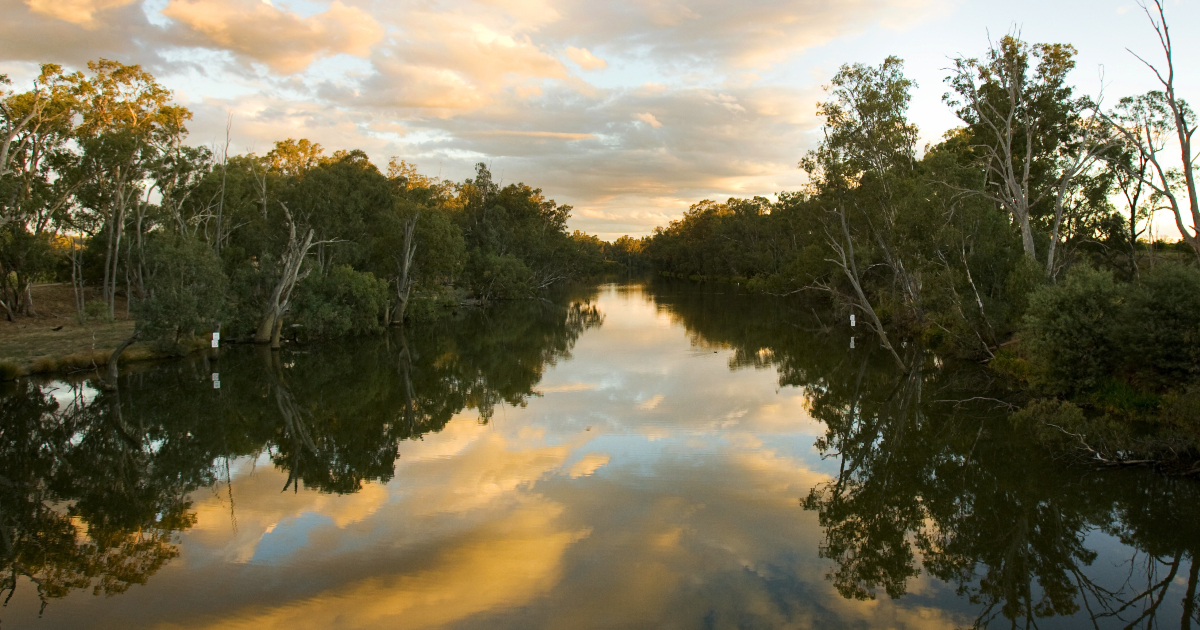 Lake Nagambie waterfront walk, 3km loop
A pleasant loop beginning from the main street of Nagambie, and then along the famed and beautiful waterfront. Pass fishing and view points, BBQs and playgrounds, to a small beach.

Goulburn Gates walk, Goulburn Weir, Nagambie (4.9km)
View the four sets of Goulburn Gates that control water flow out of the weir into Northern Victoria's irrigation system.
Meville's Lookout Track, Wirrate, 10km loop
Enter Victoria's largest remaining box-ironbark forest. Marvel at the diverse population of fascinating grass trees. Your destination is bushranger Captain Melville's Lookout.

Mount Black walk, Wirrate
This walk to the summit is not long (3.5km return) but is best for walkers with a reasonable level of fitness and agility due to the steep incline, loose surfaces and deep ruts made in tracks by 4-wheel-drive vehicles in the area. Worth it for the views, though!
Ridge and Rockface walk, Tabilk Hughes Creek Bushland Reserve (3.5km loop)
Hughes Creek Hill Bushland Reserve is an intriguing location for able walkers and families, not to mention an artist's and photographer's delight due to the glorious light, vistas, diverse textures, colours, flora and fauna. See the photos in the digital map to get a preview.
Tahbilk Eco Trails walk, Tabilk (note there is a gold coin donation for entry to this 6km walk)
Whroo Historic Area walk
This 6km wander near Rushworth unearths evidence of a different, busy, crowded and culturally significant past. You'll enjoy a bushland setting (the walk is just to the north of the Conservation Reserve), and also see remnants of the area's goldmining past.
Graytown walk: POW Camp, Gold Diggings and Historic cemetery (3.4km)
Step back in time during this intriguing walk just north of Graytown. During WWII a Prisoner of War (POW) Camp was established and approximately 250 Italian and German POWs were detained.

Grass tree walk, Moormbool, Heatchote-Graytown National Park (8km loop)
Walking in this less frequented part of the National Park has its reward; quiet solitude for intimate sharing of a Box Ironbark forest with its inhabitants. While quiet, the tracks are well-formed.
Walks near Boho
Honeysuckle Headwaters walk, Boho South (7km loop)
This is an appealing, moderate length forest wander through open and pretty Peppermint Gum, Yellow and Long Leafed Box grassy woodland. In wetter areas Blue Gums appear. Seasonal wildflowers are also a treat. Due to past logging, trees in this part of Strathbogie State Forest are relatively young, but remnant older large trees with active wildlife hollows can still be found.
Wonganookah Walk, Marraweeney (5km return)
An easy and pretty walk through a herb rich Peppermint Gum Forest Bushland Reserve, this walk includes a return stretch along the attractive Wonganookah Track

Rocky Ned Lookout walk, Creek Junction (4km return, intermediate)
A return walk of modest inclines up to a granite outcrop lookout. The views are across the thickly forested Sugarloaf Creek valley directly below, to the High Country in the distance.

Lima Falls loop walk, Creek Junction (1km, easy)
This is a short walk to a waterfall deep in a Strathbogie Forest wet gully of grand Blue Gums. This is a gentle walk but there's plenty to see - you may even spot a koala!

The Old Weir and creek walk, Boho (2.2km gentle loop)
Walk the woodlands of the beautiful Honeysuckle Creek valley to discover a special place secreted away in the foothills of the Central Victorian Uplands - The Old Weir.
Walks near Violet Town
Shadforth Reserve walk, Violet Town (3km loop)
Set on the edge of town among handsome rural outlooks, Shadforth Reserve presents a fine example of a periurban grassy woodland with a history of volunteer management.
Violet Town heritage walk
This 5km town loop features more than 30 points of interest to fire up your imagination and conversations!
Southern Aurora Memorial Garden walk, Violet Town
This 3km loop walk is an easy and pleasant stroll, while also providing a history lesson about one of Australia's worst railway disasters.
Billabong Walk, Miepoll (4.4km loop)
With a very meandering Seven Creeks, sandy beaches, multiple billabongs, a smattering of history and a Red Gum woodland full of birds, everyone will enjoy this walk.

Swamp walk, Earlston (2km loop) north of Violet Town
An enchanting walk around a Swampy Riparian Woodland of majestic River Red Gums. A great walk to do in conjunction with the nearby Box Woodland walk (below).

Grassland Walk, Violet Town (6km easy loop through the Balmattum Nature Conservation Reserve)
Big, flat and beautiful in its own special way, Balmattum Grassland provides an excellent 6km walk for those wanting to spend a quiet time in a sizeable natural space with its own unique character.
Box Woodland walk, Tamleugh (1.65km loop)
This short walk is within a dry Grey Box remnant forest.
Walks near Longwood
Big Hill walk, Longwood East
This is Longwood's version of Hanging Rock. Is it better? You better come and decide for yourself on this 3.5km walk to the summit, rated easy.

Longwood East walk (2.2km loop)
Once, Longwood East was Longwood, predating a physical separation caused by the 1870s Railway construction and compounded by building of the Hume Freeway. Longwood East was an important place on the route between Melbourne and Sydney. It was a busy place during the goldrush as the turn off for the Jamieson Goldfields.

Wallaby Gully walk, Upton Hill (5.2km loop, hard)
No formed track exists. However, the borders of this Reserve are bounded by farmland and defined by fences, so walking widely is an option. The recommended route mapped here is only that, but it will serve to take you to the various distinctly different spaces.

For more information about walking in Strathbogie Shire follow this link to the council page.


Photo: Melville's Lookout walk