Walk Australia with our interstate walks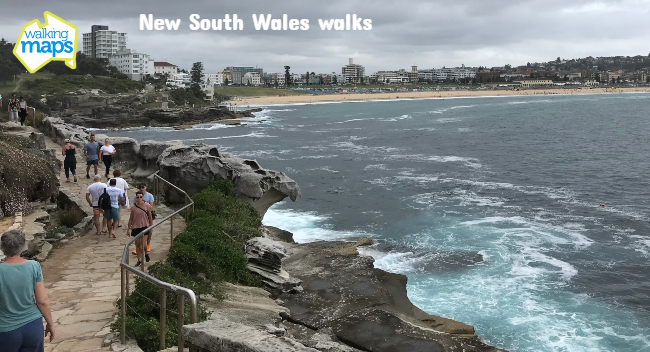 Walk Australia all over with our selection of interstate walking maps featuring Sydney walks, Tasmanian walks, walks in Queensland, the ACT and in Western Australia. Click on the name of the walk to see the map and more photos of the walking route.

You can use our Walking Maps website to search for or create maps in any part of Australia.


New South Wales walks
Bondi to Coogee coastal walk, Sydney (click on walk name for photos)
This is one of Sydney's best walks to five beautiful beaches along the coastline. It has stunning cliff top views! The walk is 6km long and easily accessible by public transport at either end and at Bronte and Clovelly Beaches as well. There are short sections of stairs, some are a little steep, but otherwise it is relatively easy.
Sydney icons walk
Featuring the dramatic scenery Sydney is famous for, this walk takes you to the harbour so you can feast your eyes on the bridge and Sydney Opera House. It also features some urban history, plus Luna park, Kirribilli and views to the city.
Coffs Harbour jetty area walk
Walk along the breakwater, watch surfers, look at boats, and out to sea from Mutton Bird Island. Finish on the old jetty.
Jervis Bay, Munyunga waraga dhugan walk
A spectacular walk through native forest and coastal heathland taking in the beautiful Murrays Beach, with impressive views of the Tasman Sea, Jervis Bay and Bowen Island. Awesome.
Tumut River and Wetlands walk This lovely, easy and quite accessible walk in Tumut has an abndance of birdllfe and provides opportunities to appreciate the magnificent Tumut River.
Walk Tasmania, Three Capes, Cradle Mountain, Freycinet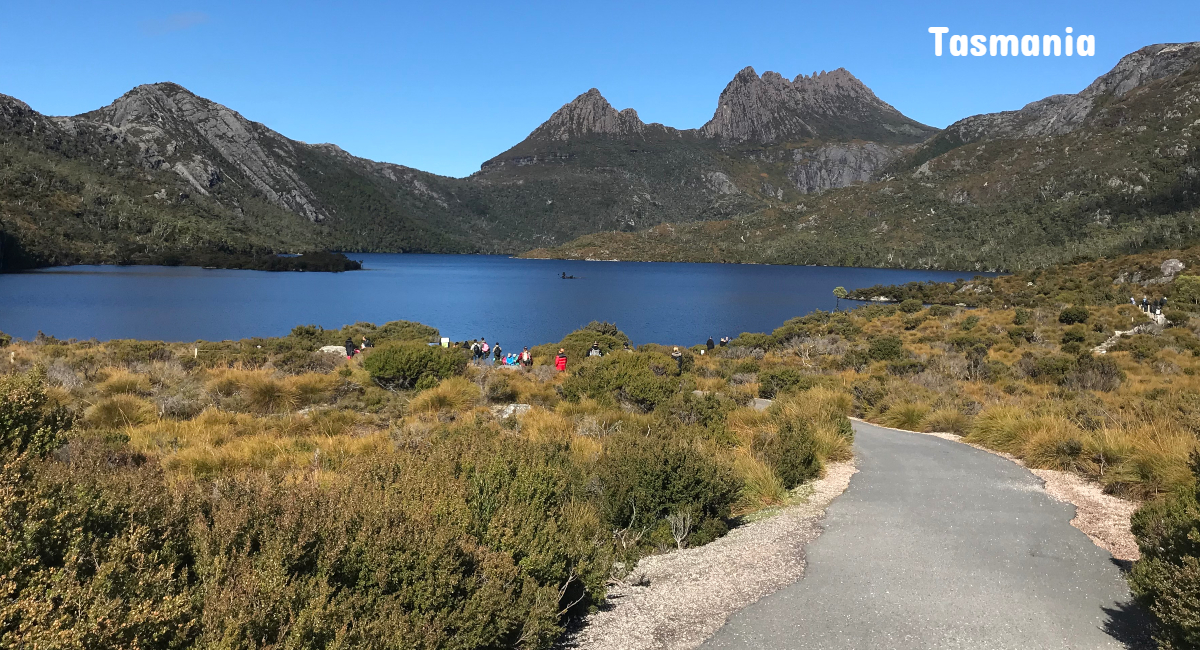 Three Capes track, leaves from Port Arthur (4 day walk) click walk name for more info
Victoria Walks executive officer Ben Rossiter recently took his family south to Tasmania's Three Capes Track and says it's one of the best walk experiences he's had. The 48km track is well-suited to seasoned bushwalkers and less-experienced walkers alike, with accommodation built in to the four-day, three-night adventure from Port Arthur to Cape Pillar.
The track, which opened in 2015 (with the final stage completed in January 2018) allows 48 walkers per day on its well-constructed paths. See Ben's journey, re-created at our own Walking Maps website Day 1 / Day 2 / Day 3 / Day 4.
Wineglass Bay and Hazards Beach Circuit walk, Freycinet
This brilliant day walk (13.5km) includes one of Tasmania's iconic sights in the view down to Wineglass Bay then to Hazards Beach and back around the coastal cliffs of the stunning Freycinet National Park .
The start includes a steep uphill walk on a rocky, well-constructed track within the Freycinet National Park the down steep steps to Wineglass Bay. You can choose to walk up to the lookout and back or even to Wineglass Bay and back, but the circuit is a much nicer walk.
Dove lake circuit walk, Cradle Mountain
This 6km track is one of Tasmania's premier walks. It will take you right around Dove Lake and beneath the towering spires of Cradle Mountain. The track is boardwalked for much of the way. It is located within Lake St Clair National Park.
Enchanted Walk, Cradle Mountain
A short, 1km walk to suit all age groups. For company there's a cascading river, wombat burrows and magical old-growth rainforest. The walk will take you through buttongrass moorland before entering cool temperate rainforest along the edges of Pencil Pine Creek. Along the track are three interpretive tunnels that kids and kids-at-heart will find fun to crawl through!

Duckhole Lake walk, Hastings
An easy walk along a mostly boardwalk track, through mossy, fern-filled forest to a sinkhole lake with spectacular views of Adamson's Peak. This is 4km one-way.
Lake Osborne - Hartz Mountains walk
The walk to Hartz Peak is well documented, but this walk is an easy alternative (about 1.5km each way) that starts from the same place. The walk takes about an hour as a round trip, and the path is well defined, boardwalk for a lot of the way and not too rugged. This would be a good walk for those with young children.
Hobart's Sandy Bay river walk
Begin this trail with a short walk from Hobart's town centre. You'll stroll along the Derwent River on this well-made path with interesting things to see. There are art works, plenty of seating, a playground at Battery Park - not to mention the beaches and water front.

Recherche Bay to Fishers Point
Right at the southern tip of Tassie, this is a stunningly beautiful, rock-hopping beach walk, with breath-taking views of mountains, coastline and Bruny Island. There is historical and cultural interest and lots of fascinating plants and animals. It is 4.8km return.
South Cape Walk A wonderful 15km return walk from the southern most road in Australia at Recherche Bay, across button grass plains to the wild South Cape Bay with sensational views of the Southern Ocean.
Walk Brisbane, Noosa, Gold Coast (Queenslands walks)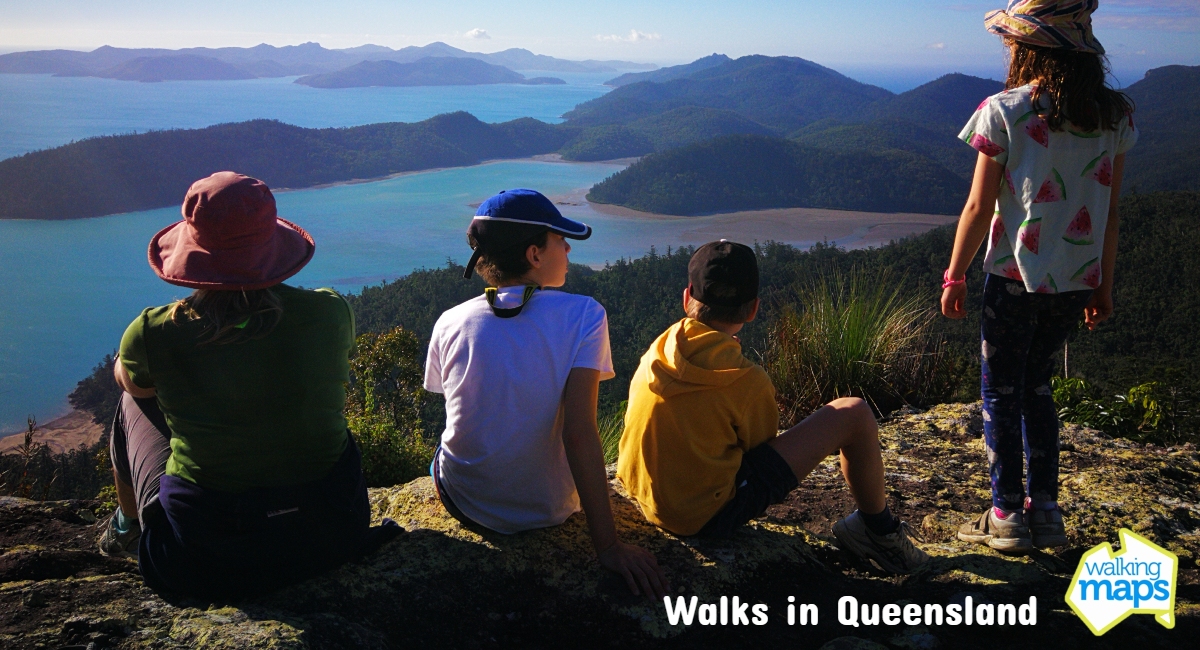 Noosa Heads coastal track walk Noosa Heads
Some of south-east Queensland's most picturesque coastline can be seen in Noosa National Park and this section of coastal track is the best way to enjoy the views. While you are there, you can also walk the Sunshine Beach to Alexandria Bay loop or the from Sunshine Beach to Noosa via the Laguna Lookout.
Brisbane botanic gardens walk
Take a self-guided walk through the peaceful botanics gardens. It's a great way to find a shady patch to lie down and take it easy for awhile, Queensland-style!
More walks in Brisbane here


Whitsunday Peak walk, Sawmill Bay, Whitsunday Islands
This is a great walk with rewarding views, but quite a bit tougher than the 2.2km one-way estimate suggests! Allow four hours up and back (average walker). It's worth the climb though for an uninterrupted view of the Whitsundays from the islands' highest peak (at 407m above sea level).
Burleigh Head National Park Gold Coast
Enjoy one of the Gold Coast's most popular walks, through beautiful sub-tropical rainforest, past a hidden beach, and along the coast, all with great views.
Walk Perth and WA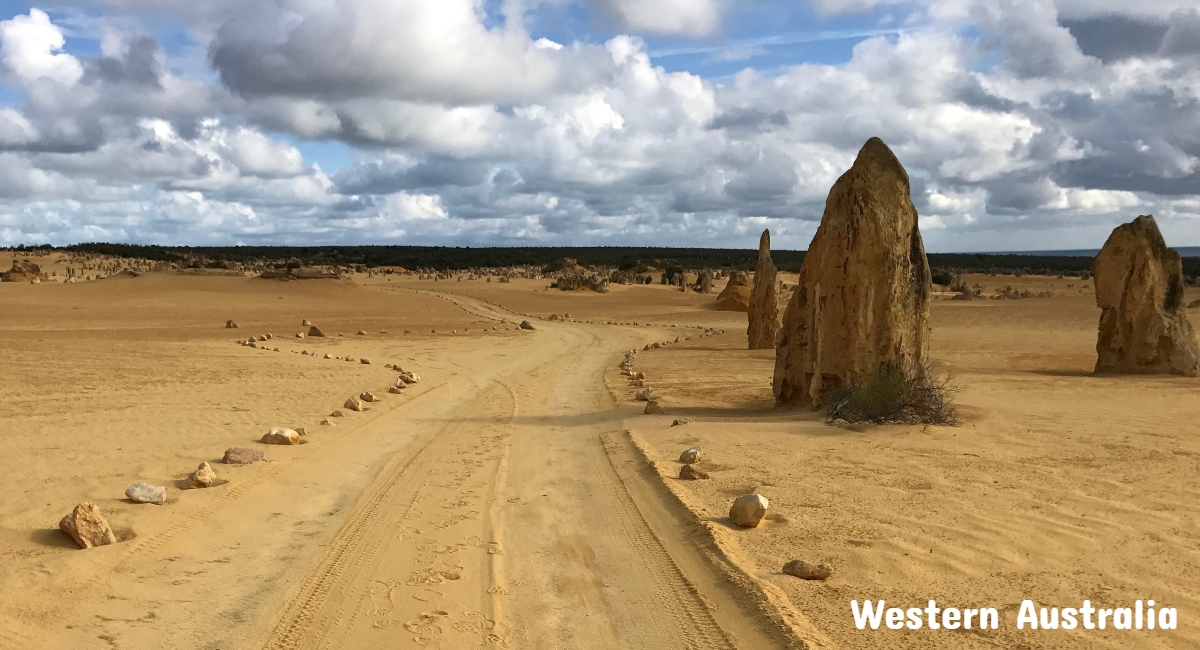 West Australian Botanic Gardens (Perth)
In the heart of Perth these impressive gardens display over 3000 species of the state's unique flora. Two-thirds of the 400 hectare park is protected as bushland and provides a haven for native biological diversity.
The Pinnacles, Nambung WA
An amazing walk around hundreds of limestone pillars that rise from a stark landscape of yellow sand that is one of Australia's most intriguing landscapes.
Mandu Mandu Gorge
This stunning short walk (3km) features views over Ningaloo Reef. The trail allows access into this dry gorge, but note it should only be walked in the cooler months of the year (between April and November).
Island Rock to Natural Bridge, Kilbarri
This walk is on a fantastic newly constructed boardwalk on a small section of the Bigurda Trail. It links the two lookouts to the Indian Ocean near Kalbarri. via Kalbarri Castel Cove

Red Bluff walk, Kilbarri
Walk to Red Bluff which is the highest elevation point in the area. With 100m of soaring cliff face, this iconic landmass can be seen from various locations.

Windjana Gorge National Park walk, King Leopold Ranges
A beautiful walk through a limestone gorge along the Lennard River. Interesting rock formations & numerous fresh water crocodiles. The walk can go from 0.2km to 7.7km
Emma Gorge waterfall walk, Durack
A one-hour walk up a picturesque gorge with two waterholes and a small thermal water spring. Ok to swim here!
Walks in Canberra ACT
Mt Ainslie summit walk
A must-do for every visitor to Canberra. The Mount Ainslie summit walk is a steep walk (2km each way) that rewards with magnificent 360 degree views of Canberra and the surrounding district.
Molonglo Gorge, ACT
This fabulous riverside walk along the Molonglo Gorge has wonderful scenery, diverse vegetation, an abundance of birdlife and you can go for a dip (if you're game enough for the ACT's chilly climes).
Walks in Victoria, Melbourne walks