Our Board
Victoria Walks® board members are appointed for their skills and experience and do not represent any organisations for which they may be associated.
Kellie-Ann Jolly (Chair)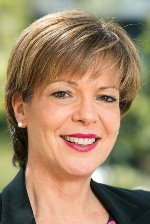 Kellie-Ann has worked in public health/health promotion for over 20 years as a practitioner, policy advisor, lecturer and manager. Until recently, Kellie-Ann was the CEO of the Heart Foundation (Vic/Tas), she joined the Heart Foundation in 2008 as the Victorian Director of Cardiovascular Health Programs after 16 successful years in health promotion, including as the Director of Physical Activity and Healthy Eating at VicHealth.
Previously at VicHealth, Kellie-Ann was instrumental in developing the Leading the Way – Councils Creating Healthier Communities resource for local government, introduced the Walking School Bus program in 63 Victorian council areas, and initiated an effective partnership with the Planning Institute of Australia (Victoria) to create the Planning and Health initiative. Kellie-Ann played a key role in the development of Victoria Walks.
Emma Hamilton (Treasurer)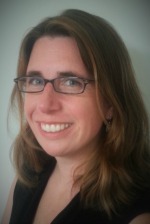 Emma is a financial services professional with 20 years' experience in business strategy and treasury operations in the highly competitive Australian banking industry. She has held a number of senior and executive roles within the funds management and banking sector, and has expertise in managing shareholder, regulatory and customer demands with a thorough understanding of financial implications.
Currently the Treasurer for a not-for-profit childcare provider, Emma is responsible for pricing strategy, budgeting, forecasting and cashflow management. Within this role on the Committee she assists implementation of the strategic plan. Emma is passionate about walking being part of every child's day.
Josephine Monger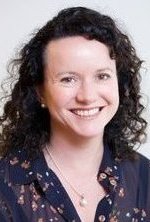 Josephine specialises in customer centricity, strategy development and assisting executive teams to better understand and enhance the customer experience within their organisation. Josephine has held a number of executive and leadership roles in prominent businesses in Australia, the UK and Europe and brings over 20 years commercial experience from a broad range of industries and business functions. Josephine's key areas of expertise are in organisational alignment, customer strategy, digital technology enablement, innovation and cultural transformation. She currently consults to leading organisations to support them in delivering an exceptional customer experience to deliver business and customer benefit.
She is an active hiker and is passionate about helping communities thrive through active connection.
Susan McNair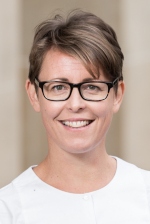 A believer in our collective ability to build a better world, Susan McNair has built a career around bringing people together and sharing stories to effect change.
Susan is a partner in Currie, a medium-sized sustainability communications consultancy that works at the nexus of food, people and the environment. She works with corporate and government clients to engage audiences mainly across rural and regional Australia.
Prior to public relations, Susan spent a decade working in media across Australia and New Zealand as a journalist, editor and managing editor.
Susan lives in regional Victoria and is an avid hiker. She is keen to see outer-suburban and peri-urban development and planning consider walkability as an essential ingredient in liveability.
Kathy Lazanas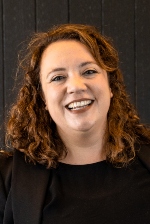 Kathy Lazanas is an accomplished executive with more than 20 years' experience. Having worked predominantly in the transport industry, Kathy has worked with multinational organisations including Transdev and Keolis Downer (Yarra Trams). Kathy has also spent four years working in the not for profit sector for organisations that are dear to her heart; Jamie Oliver's Ministry of Food and Heide Museum of Modern Art.
Today, Kathy leads one of Australia's leading sustainable transport consultancies, PBA Transit Planning. Established in 2004, PBA is renowned as Australia's leading independent public transport scheduling and network planning organisation. PBA also helps shape sustainable transport policy and plans through providing invaluable insights that prioritse human movement over cars. Kathy is responsible for managing a team of multi-disciplinary professionals including urban planners, urban designers, engineers and public transport specialists. Kathy is passionate about walking and is committed to delivering sustainable transport outcomes for towns and cities across Australia. She is a strong advocate for highlighting that walking is its own dedicated mode of transport and should be treated as such.
Supported by Ben Rossiter (Secretary and Executive Officer)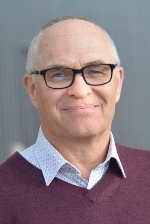 Ben Rossiter is the founding Executive Officer and has led a small but enterprising team of staff to see the organisation become the primary Australian organisation leading the move for walkable communities.
Ben is the Vice President of the International Federation of Pedestrians and his expertise is widely sought in Australia and beyond. He is an engaging speaker and his keynotes include Walk21 Rotterdam 2019, 11th Liveable Cities Conference Melbourne 2018, 2WALKandCYCLE Conference, Auckland 2016 and a plenary presentation at Walk21 Hong Kong, 2016. He spoke at the ADC Forum's Creating Healthy Cities Summit, Melbourne 2015. He has attracted significant media exposure to walking issues on National and Victorian TV and press. In 2019, Ben was awarded the Sir James Barrett Memorial Medal for a notable contribution to planning. The theme of his doctoral dissertation was walking in cities and he takes great pleasure in the simple joy of walking, getting lost in urban areas and exploring new places on foot.