Our Board
Victoria Walks® board members are appointed for their skills and experience and do not represent any organisations for which they may be associated.
Kellie-Ann Jolly (Chair)
Kellie-Ann has worked in public health/health promotion for over 20 years as a practitioner, policy advisor, lecturer and manager. Kellie-Ann is currently the CEO of the Heart Foundation (Victoria), she joined the Heart Foundation in 2008 as the Victorian Director of Cardiovascular Health Programs after 16 successful years in health promotion, including as the Director of Physical Activity and Healthy Eating at VicHealth.
Previously at VicHealth, Kellie-Ann was instrumental in developing the Leading the Way – Councils Creating Healthier Communities resource for local government, introduced the Walking School Bus program in 63 Victorian council areas, and initiated an effective partnership with the Planning Institute of Australia (Victoria) to create the Planning and Health initiative. Kellie-Ann played a key role in the development of Victoria Walks.
Emma Hamilton (Treasurer)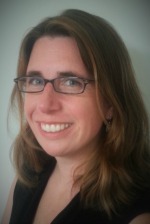 Emma is a financial services professional with 20 years' experience in business strategy and treasury operations in the highly competitive Australian banking industry. She has held a number of senior and executive roles within the funds management and banking sector, and has expertise in managing shareholder, regulatory and customer demands with a thorough understanding of financial implications.
Currently the Treasurer for a not-for-profit childcare provider, Emma is responsible for pricing strategy, budgeting, forecasting and cashflow management. Within this role on the Committee she assists implementation of the strategic plan. Emma is passionate about walking being part of every child's day.
Daniel King
Daniel is a digital marketing leader who has deep experience working with many large and complex organisations, along with local, state and federal government. He has worked with brands including VicRoads, Skills Victoria, Department of Justice, Department of Health, FAHCSIA, Symbion, Sigma, Pfizer and many others.
Daniel has played key roles and led agencies with national and international reach. He is currently Board Member of Crime Stoppers Victoria and previously has been Director of Digital at JWT, and Managing Director at Edge. His current role as Executive Director at Bastion Brands sees him managing a leading healthcare agency, that grows brands by delivering life changing work and helps people to live healthier lives.
John Hicks
John Hicks is an experienced local government leader who was until recently the CEO of the Shire of Buloke in North West Victoria. He has previously worked at the City of Port Phillip and the City of Ballarat with expertise in infrastructure and corporate and governance services. John's background includes civil engineering both in Australia and overseas.
John's passion is developing teams and working with communities to achieve the outcomes they value – exciting results can be achieved when organisations and communities work together. John has a strong commitment to sustainable, liveable communities. He believes walking is the essential human activity that involves ongoing physical exercise and fitness while at the same time generating community interaction and social connectedness. John has a Master of Business Administration, a Bachelor of Engineering, is a graduate of the Australian Institute of Company Directors and is an accredited mediator.
Justin Madden AM
Justin Madden is a Senior Consultant at Arup working closely with the firm's Melbourne Leadership team in strategic project planning and infrastructure development across Australasia and the South East Asian region.

Justin's career includes 15 years in the Victorian State Parliament, having held seven Ministerial portfolios within successive Victorian Labor Governments across 11 years including Minister for Youth Affairs, Minister Assisting the Minister for Planning, Minister for Sport and Recreation, Minister for Commonwealth Games, Minister for Planning and Minister for the Respect Agenda.

Justin was also the President of the AFL Players Association during an AFL career totaling 332 AFL Games with both Carlton and Essendon Football Clubs. Justin is a registered Architect having run his own practice, and qualified teacher.
Josephine Monger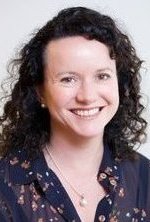 Josephine specialises in customer centricity, strategy development and assisting executive teams to better understand and enhance the customer experience within their organisation. Josephine has held a number of executive and leadership roles in prominent businesses in Australia, the UK and Europe and brings over 20 years commercial experience from a broad range of industries and business functions. Josephine's key areas of expertise are in organisational alignment, customer strategy, digital technology enablement, innovation and cultural transformation. She currently consults to leading organisations to support them in delivering an exceptional customer experience to deliver business and customer benefit.
She is an active hiker and is passionate about helping communities thrive through active connection.
Dana Ronan
Dana's backgound encompasses digital marketing and branding, commercial tourism operations, nature based tourism, government stakeholder and community engagement all with an interest in walking.
She has held senior positions with a range of tourism companies including Discovery Holiday Parks, Voyages hotels and resorts, APT Group and her own business the Twelve Apostles Lodge Walk, a lodge based walking tour company using Victoria's Great Ocean Walk.
Dana lives in regional Victoria and consults in strategic digital transformation, cooperative marketing, branding and technology change. Her interest in walking continues for health, hobby and community engagement.
Supported by Ben Rossiter (Secretary and Executive Officer)