Walking investment and the Victorian election 2022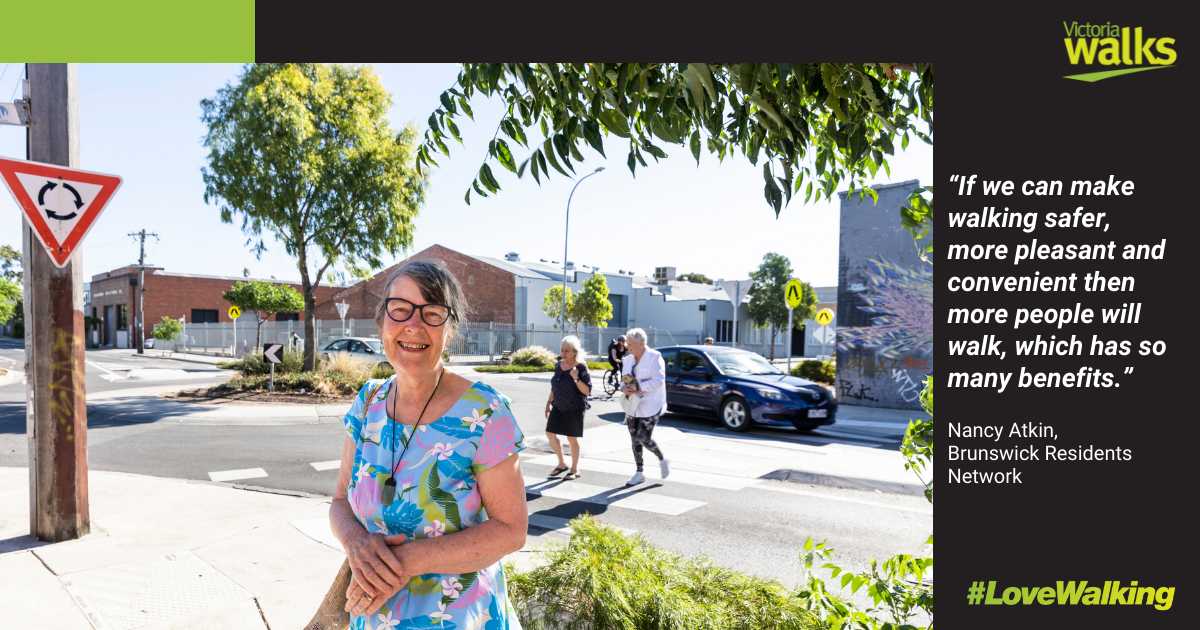 Walking has a multitude of benefits, for people who walk and society generally.
The Victorian Walking Survey demonstrated strong public support for action to provide better walking conditions. Three-quarters of people said the government should make it safer and easier to walk to local shops.
In the approach to the 2022 Victorian State Election, Victoria Walks is asking parties to commit to the following three key investment areas to demonstrably improve state-wide walking outcomes:
Champion a culture of walking, including through development of strategies committed to increasing walking across Victoria.
Support walkable communities across Victoria, by creating an investment stream to fund safer streets and vibrant places.
Forging new paths to growth, health and recovery in Victoria's regions through the funding of 200 walking tourism projects.
To demonstrate the potential for investment in walking, Victoria Walks invited Victorian councils to put forward projects requiring funding. Just over half responded, along with two water authorities, to provide 522 walking projects worth $469 million.
Victoria Walks is calling for a total investment of $942m over four years to give all councils and public agencies the capacity to deliver the safer streets, recreation opportunities and tourism trails that the community want.
To find out more, including case studies and details of suggested projects, check out Investing in Walking – a step forward for Victoria's environment, economy and health.