About Let's Walk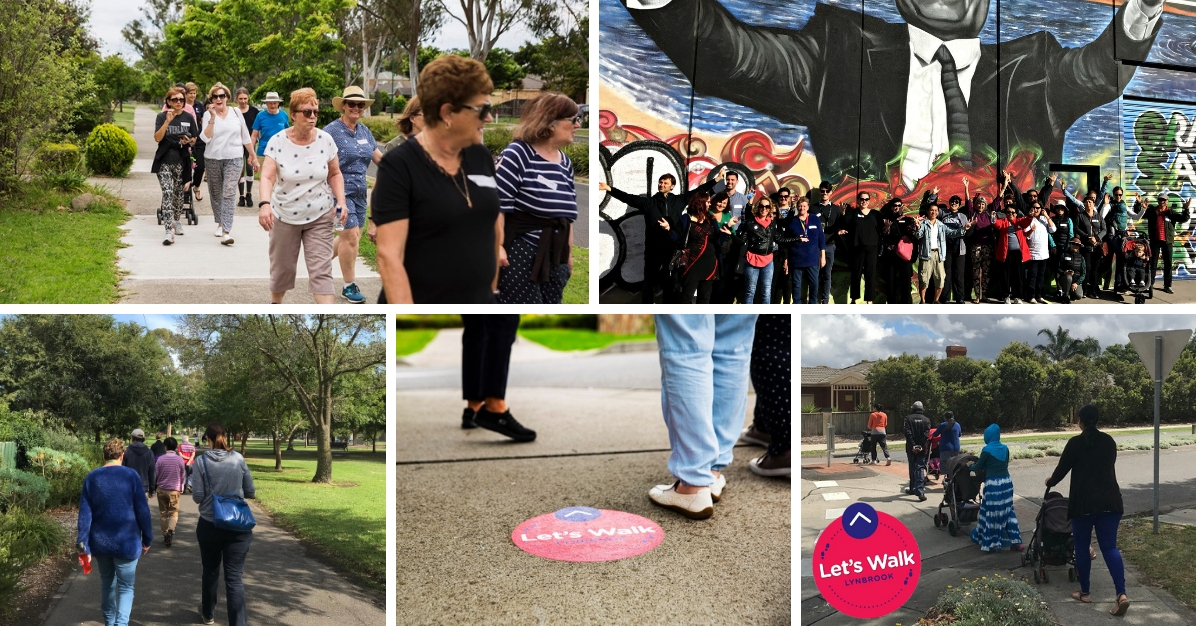 UPDATE: The Let's Walk program has ended but if you're looking for other women to walk with, see this page on Women's Walking Groups.
The last Let's Walk program was a partnership with the City of Greater Bendigo and Healthy Heart Victoria where we lead women who live in and around Long Gully on weekly walks from Tuesday morning November 26th 2019 until March 10th 2020. See a news story from the Bendigo Advertiser about the Long Gully program here.
_____

The Let's Walk® program has encouraged the people of Braybrook, Footscray, Yarraville, Lynbrook and Kangaroo Flat to discover the walking routes in their community and feel inspired to walk every day. Victoria Walks, Maribyrnong City Council and City of Casey have been working in partnership to improve, promote and support neighbourhood walks in these suburbs.
The aims of the project are to build community connectedness, physical health and wellbeing by populating streets with walkers. Maribyrnong neighbourhoods are a great place to walk; rich in history, art and interesting sites. And Lynbrook neighbourhoods offer pleasant, shady streets and parks with majestic trees of cultural significance.
Let's Walk® is all about women walking more, sharing stories, learning from each other and creating new stories together. Loop walks are easy and wide footpaths with trees are appealing. Neighbours love to see people out and about and we invite them to join us for a walk and sometimes they stand at the fence for a chat. It is important because walking is the most popular form of physical activity for women and concerns about personal safety are a major barrier to many women walking, staying active and participating in community life. The program enables councils to deliver on a range of policy objectives across health, safety and community-building and supports increased utilisation of council's assets and infrastructure.
We've mapped seven quality, safe and appealing neighbourhood walking routes using www.walkingmaps.com.au. Coloured footpath markers line the routes of four of these routes, making the walks easy for anyone to follow.
Follow these walking maps:
The Let's Walk® project includes Let's Walk Braybrook Park, Let's Walk Braybrook Streets, Let's Walk Kinder Smith Reserve, Let's Walk Dinjerra Primary School, Let's Walk Angliss in Footscray, Let's Walk Yarraville and Let's Walk Lynbrook. See photos from Let's Walk Lynbrook on our Facebook page here.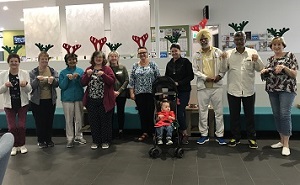 Let's Walk Lynbrook 2018
The City of Casey is a Victoria Walks Official Supporter. We worked together with Lynbrook Community Centre to provide a welcoming space to start and finish our weekly walks in Lynbrook. We managed to attract a core group of twelve regular walkers.
Upon registration, the walkers were given a Let's Walk keyring to keep. Each keyring was numbered and participants were asked to remember the number to use in any information gathering related to Let's Walk Lynbrook. Our Number One keyring holder attended every walk for nine weeks and received a prize for being an inspirational walker!
Read all about Let's Walk Lynbrook here!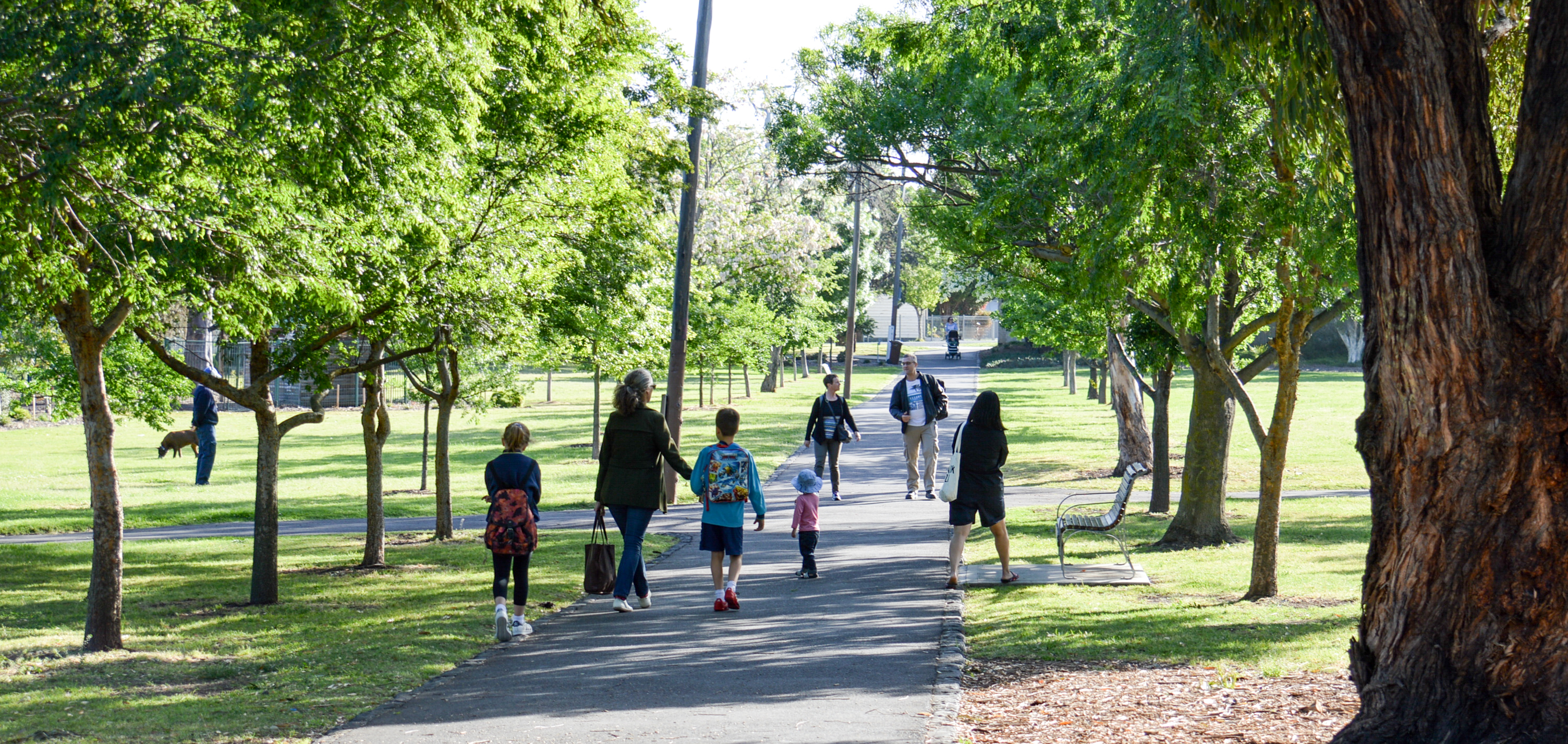 The Let's Walk Angliss and Yarraville Story
Victoria Walks partnered with the City of Maribyrnong, which is an Official Supporter of Victoria Walks, to identify and map neighbourhood walking routes in both the Angliss area of Footscray and Yarraville. Decals were installed on the footpath along the route to help walkers find their way around the neighbourhood. A brochure for both the Angliss and Yarraville routes were also printed and disseminated.
Two hard copy brochures of the walks were developed to advertise the facilitated walks with local community groups and to advertise the routes more generally to residents. These were distributed to Footscray Town Hall, Yarraville Community Centre, Blackwood Neighbourhood House, Angliss Neighbourhood House, Yarraville Senior Centre, Angliss Children's Centre and Angliss Maternal and Child Health.
Most of our participants were students attending Angliss Neighbourhood House and local residents who were either newly retired or on maternity leave.
The outcomes:
Most participants (76%) indicated that they plan to continue walking regularly in their neighbourhood.
Attitudes to walking in the neighbourhood improved, with participants generally feeling safer, more comfortable and more connected with people in their neighbourhood and therefore more likely to walk.
Angliss Neighbourhood House were so inspired by Let's Walk Angliss that they wrote a new program for their students to map their own walks and inspire others to get out in their neighbourhood to walk and learn!


More information: If your council is keen to begin a Let's Walk partnership, please get in touch with us.

Credit: With thanks to Linda Scanlon photography who provided some images for Let's Walk Lynbrook.