Change to Walking program
Change to Walking® tested the effectiveness of using 'nudges' to encourage more walking for short transport trips. A 'nudge' is a small change that can be made in a setting that influences people's behaviour. It applies insights from behavioural psychology and behavioural economics to encourage voluntary changes in people's choices or actions.
Change to Walking was a pilot behaviour change initiative funded by VicHealth and delivered through Victoria Walks for the first time in 2016-17 and again in 2017-18. The first program supported five local councils to deliver self-identified projects. In 2017-18 the program was designed and delivered by Victoria Walks, with management by Alice Woodruff from Active City.
Reports:
Change to Walking 2017-18 program and outcomes
In 2017-18 Change to Walking tested the effectiveness of specific 'nudges' to encourage walking for short trips to selected train stations and primary schools, over a six-week period between early May and late June 2018.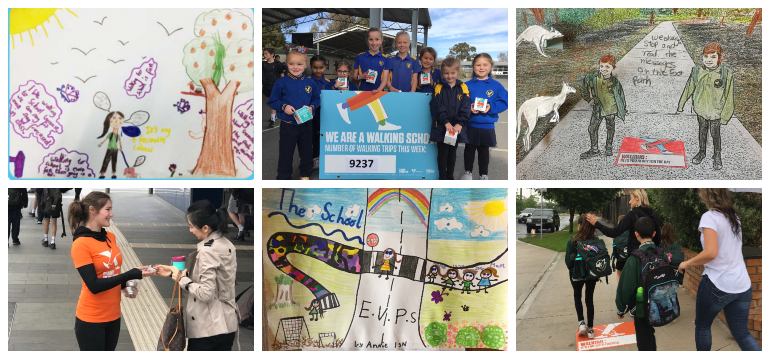 Schools
Change to Walking partnered with two schools, each engaged through their local council: Epping Views Primary School, in Melbourne's northern growth area within the City of Whittlesea; and Bourchier Street Primary School, in the City of Greater Shepparton.
Across both schools, an extra 9% of children walked, scooted or cycled to school by the end of Term 2 as a result of Change to Walking (10% increase at Epping Views and 8% increase at Bourchier Street). That is an extra 187 children regularly walking to school and 134 fewer cars around schools.
The program encouraged students who were either usually driven to school or walked to school to walk more often. Of the children who usually come by car, 45% increased their frequency of walking. Of the children who usually walk (or scoot/cycle) to school, 84% walked more.
Four out of five children felt they were encouraged to walk by one or more of the Change to Walking elements (school gate sign, receiving a badge or stickers, following the walking routes etc).
The response to specific elements varied significantly between the schools and by age. This suggests that continuing to use a range of elements is necessary to encourage notable changes across students within a school.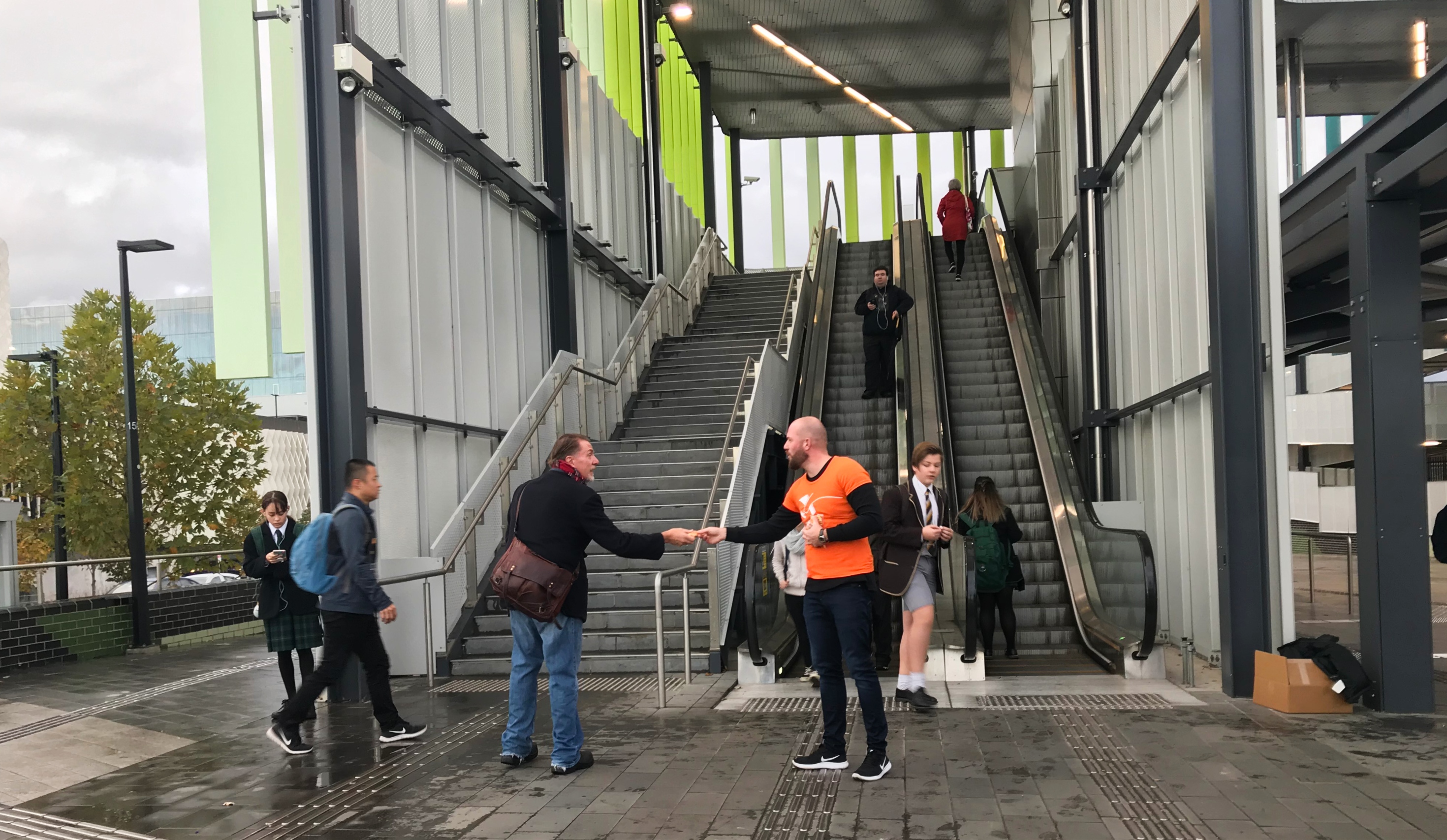 Train stations
Change to Walking worked with Transport for Victoria to select three metropolitan train stations for the program to target: Croydon, Mitcham and Ringwood, all in Melbourne's eastern suburbs.
There was no measurable increase in walking among commuters who usually drive to the station as a total sample across the three locations, but results varied. Ringwood commuters did show a change towards walking, with a 5% increase in people walking all or part way to the station.
People who usually walked to the station walked more often after Change to Walking. There was a 5% increase in walking frequency across all train stations (Ringwood net 7%). This suggests that the program may have had a positive influence to maintain walking behaviours but was unable to overcome the effects of changing weather to encourage new walking behaviours (except for Ringwood).
The onset of winter – less daylight and cooler, wet weather – was associated with the timing of the delivery of Change to Walking. Post-intervention survey results confirmed this had a strong influence, with 73% of those who were walking less blaming the cold.
Change to Walking 2016-17 program and outcomes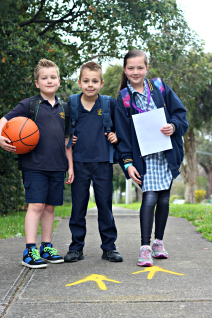 Change to Walking 2016-17 Victoria Walks and VicHealth supported projects delivered by five local councils. These projects, spanning one to three months, encouraged more than 1,000 people to change their behaviour and walk more. The five council projects were::
Bendigo: The 'One Day in 5 – Escape the Drive' project encouraged residents in the growing urban-fringe suburbs of Epsom and Ascot to leave the car at home one day each week, and instead walk and use public transport to travel into town.
Darebin: The 'Step Out Reservoir' project encouraged people to walk short trips to the centre rather than travelling by car. It targeted groups regularly visiting the Reservoir Community and Learning Centre and Reservoir Library, particularly families with young children.
Geelong: The 'Change to Walking – Park and Walk Challenge' was designed to encourage employees of participating workplaces to park at least 1km or a 10 minute walk from their place of work.
Warrnambool: A partnership with St Joseph's Primary School engaged parents of children 8 years and older to allow their children to walk to and from school for at least 3 trips a week. The project encouraged parents to share their personal experiences of active travel to school when they were children themselves and build confidence in allowing their children to travel independently.
Yarra Ranges: 'Free Range Kids' aimed to increase children's walking to and from school with the ultimate goal to increase children's independent mobility within their community. The project was primarily delivered in class, and designed with children as the lead change agents.


Change to Walking reports 2016-2017
Victoria Walks has published two reports as a result of the program:
The report Change to Walking: using 'nudge' interventions to get more people walking summarises the actions and outcomes of the Change to Walking Program.


Lessons from other behaviour change projects are summarised in the background report Applying nudge theory to walking: Designing behavioural interventions to promote walking.