Changing Streets: successfully engaging communities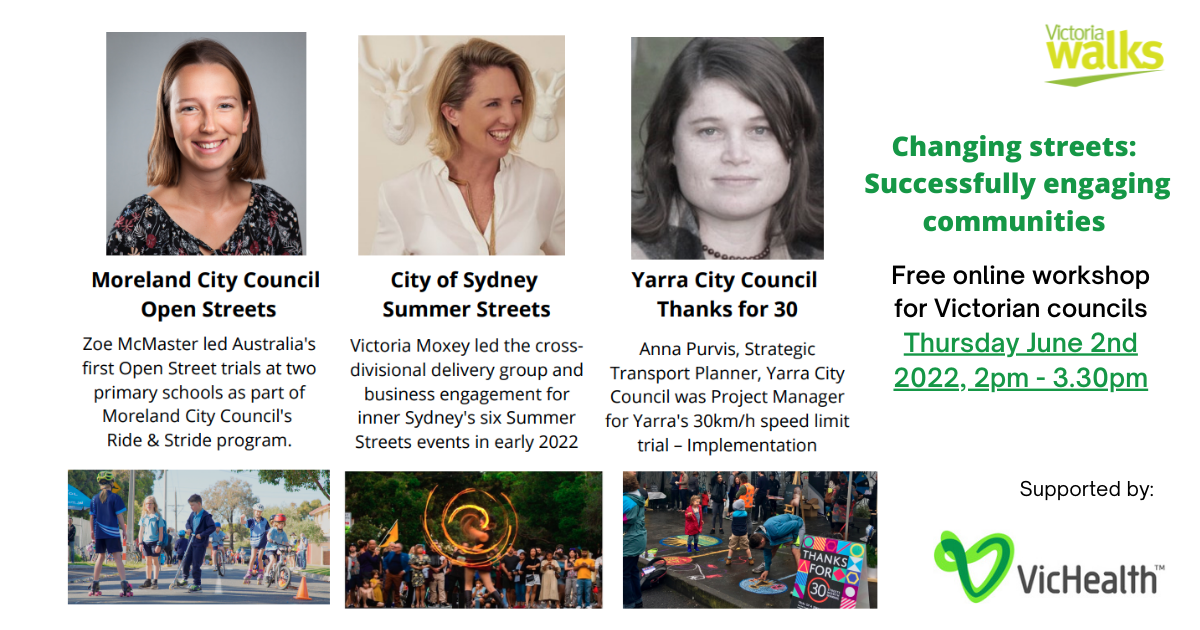 On June 2nd 2pm-3.30pm, with support from VicHealth, we'll be running a free online workshop for staff from Victorian councils showcasing three ground-breaking Australian projects.
Presenters will discuss how their teams managed to engage local residents, traders and other stakeholders; reflecting on their successes, learnings and biggest challenges. This will be followed by Q + A with the presenters and discussion.
Places are filling up but contact us to find out more https://www.victoriawalks.org.au/Contact/

Who is this event for: Council staff in Victoria working in transport, sustainable cities, business development, communications/community engagement.