Behaviour change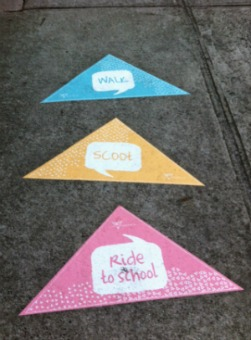 While changes to the physical environment can provide the setting for people to walk, people may still need prompting to change their existing behaviour and take up the opportunity to walk.
Strategies to create behaviour change may be more effective when they:
build on and promote other activities, such as improvements in pedestrian infrastructure
link to existing programs
target particular groups, such as older people and/or
take a long term approach, ensuring change is sustained.
In planning behaviour change strategies, the UK National Institute for Health and Clinical Excellence explains councils should also:
utilise data to ensure strategies are based on an awareness of the target group's current behaviours and preferences, attitudes, motivations and barriers
ensure local expertise is available so that strategies are based on a realistic understanding of what is needed to encourage the population to change its behaviour
ensure strategies are evaluated and monitored over time (where appropriate, control groups should be used)
use an appropriate tool to establish the cost effectiveness of strategies (e.g. the World Health Organisation's Health economic assessment tool (HEAT) for cycling and walking).
While behaviour change programs will be helpful in promoting walking, they should be seen as 'the icing on the cake' of the council role. It is most critical to ensure that walking is supported through a council's planning and transport management functions.
More information