Legal principles 101 – compensation law for beginners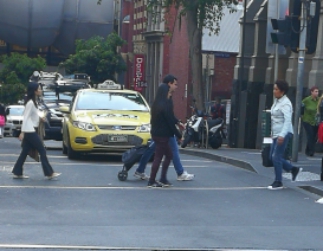 The Roaming Lawyer - Megan Caines from Polaris Lawyers
When a person is injured while walking, people often look to establish who was at fault, to determine the level of compensation. Words and phrases like "negligence" and "duty of care" get thrown around, but what does any of that actually mean?
I am going to step you through three key legal principles that will raise your awareness of your rights as a walker, but also give you a better understanding of what they are talking about on Suits.
Standard TAC entitlements
If you are injured in a transport accident, a Transport Accident Commission (TAC) claim is the first port of call. They will pay for your treatment and your wages if you are unable to work. If you are permanently injured they might pay you an additional lump sum 'impairment benefit.' You are eligible for these benefits no matter who is at fault, but I would always recommend you get legal advice if you are injured.
Common law claims
On top of the standard entitlements, if you are left with permanent injuries that affect your everyday life you may also bring a 'Common Law' claim. You will probably be eligible for additional compensation, if you can show someone else is at least partly at fault. This is where things get interesting from a legal perspective.
Common Law claims by walkers are most often brought against other road users (like the driver of a car that hits them), but in practice the claim is made against TAC, as the indemnifying insurer in Victoria. A claim might also be made against the relevant Road Authority's insurer – for example if a pedestrian crossing is unsafe or you fall and injure yourself in a pothole on the footpath.
Often people believe they cannot lodge a TAC claim or bring a Common Law claim because of where the injury happened, for example a drive way or private property. But there is no exclusion based on location, I have settled claims for pedestrians injured by vehicles in parking lots, garages, nature strips, paddocks and walkways.
The majority of Common Law claims are settled following negotiations with the insurer, without the need to bring proceedings before a Court, but the following issues will be relevant either way.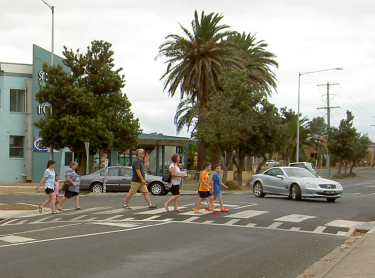 Negligence – is someone at fault?
To prove fault or negligence in a Common Law claim, your lawyer will need to show the following:
1. That someone has a responsibility to take care for your safety.
This responsibility arises in a number of ways. However, the people most frequently responsible for the safety of walkers are the drivers of cars, buses and trams. When they get behind the wheel of a vehicle that can cause significant harm, they are accepting responsibility for the safety of the people around them.
People who construct and manage pathways, footpaths and bridges – councils and road authorities – are also obliged to take care for the safety of the people that use them.
2. That the person or body who has responsibility for your safety has failed to take reasonable care.
When a driver fails to give way to a pedestrian, or a council knows a footpath is dangerous and doesn't repair it, they have failed to take reasonable care for your safety.
3. That their failure to take proper care causes or contributes to you suffering an injury.
There needs to be a connection between the action or inaction of the other party and the injury you suffer.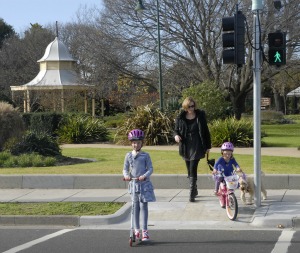 Contributory Negligence – what if we are both at fault?
We all know the old saying "two wrongs don't make a right", but what happens where both parties to an accident are at fault?
If you have been injured where someone else is at fault, but have also failed to take reasonable care for your own safety, the Common Law compensation you are entitled to can be reduced.
For walkers, a reduction in compensation for contributory negligence can be part of the discussion if you are injured while crossing the road against a red light, acting in a way which impacts your ability to be aware of your surroundings, texting while navigating busy roadways, or not watching where you are going. Your compensation will only be reduced if it can be shown that what you have done has in part caused the accident. It is always important to be mindful of your own safety.


Burden and standard of proof
TV crime shows have taught us that we have the right to remain silent, and that the prosecutor must prove their case beyond a reasonable doubt. But in Common Law claims for compensation brought in Victoria, it is the injured person who must prove their claim 'on the balance of probabilities'. That is a much lower standard than 'beyond a reasonable doubt.' Think of it as being closer to a 'more likely than not' test.
For their part, the insurer defending the claim does not have to prove anything, and can argue the person bringing the claim has failed to prove their claim on the balance of probabilities. It is not uncommon for the defence argument to go something like this…. "You haven't shown that the defendant has failed to take reasonable care and even if you have demonstrated that, you haven't shown the failure to take care is the cause of the walker's injuries".
Now that you have mastered compensation law 101 you can get out and enjoy the sunshine. Stay safe this summer, when walking and otherwise, and I look forward to answering your legal questions and tackling little known road rules in the coming year.
The Roaming Lawyer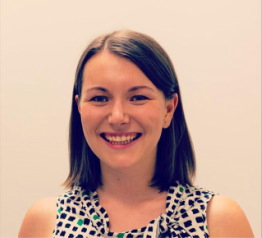 Megan Caines is a Senior Associate at Polaris Lawyers, who has acted for hundreds of pedestrians injured on Victorian roads. She is passionate about the rights of people injured on the road and in the work place.
Do you have a legal question about walking (a general issue, not specific to your personal circumstances)? Contact us at Victoria Walks and we'll see if we can answer it in a future column.