Smart Urban Futures conference 2023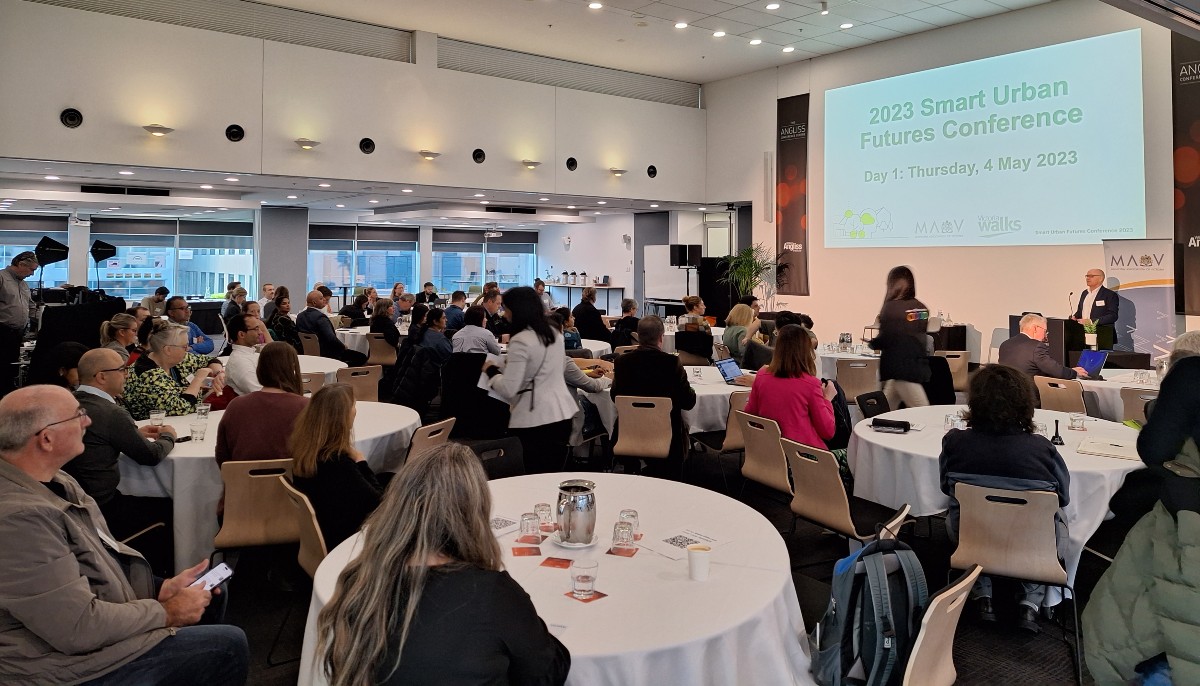 The Smart Urban Futures conference was held in Melbourne on 4 and 5 May 2023.
The conference explored the connections between the design of cities and how safe, inclusive and environmentally friendly they are.
The program of speakers (in-person unless otherwise stated) included:
Adetokunbo 'Toks' Omishakin, Secretary (CEO) of the California State Transportation Agency (online)
Jill Garner, Victorian Government Architect
Etienne Krug, head of injury prevention and road safety at WHO (Switzerland, online)
Dr Rodney Tolley, Founder and Director, Rodney Tolley Walks (UK/USA)
Professor Jenny Roe, Director of the Center for Design and Health, University of Virginia and co-author of Restorative Cities: Urban Design for Mental Health and Wellbeing (online).
Bridget Doran, Principal Researcher at MRCagney (NZ) and former Chair of Engineering New Zealand's Transportation Group
Case study presentations from Cairns and Northern Beaches Councils.
In addition to presentations, Maribyrnong City Council hosted a walkshop exploring different street design features around Footscray.
The conference is an ongoing partnership between Victoria Walks and the MAV.
Check out some of the conference highlights

For more details on speakers and program see the conference website