Walks in Bass Coast Shire
Bass Coast walks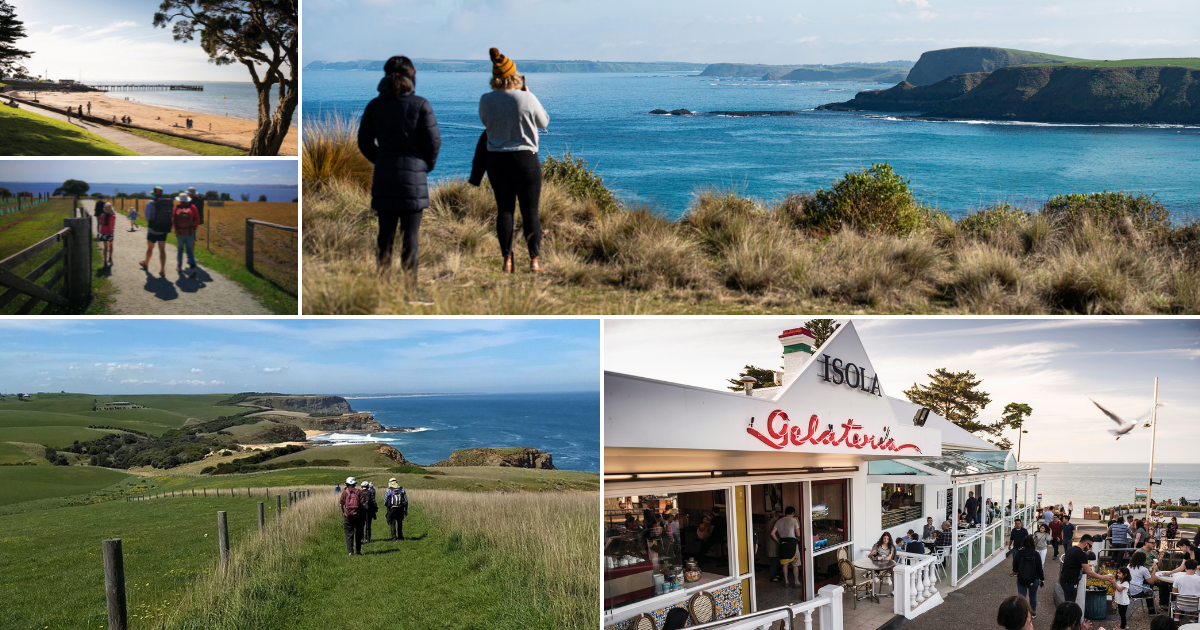 The name says it all - this special part of Victoria is home to some of the best coastal walks in the state.
Click on the name of each walk below for a great preview of each walk. Each one of our Walking Maps features route photos, duration if walk, Google directions to the trail and any other information you need to guide your walking adventures.


Walks on Phillip Island and Churchill Island
More walks in Bass Coast
George Bass Coastal Walk
This is a fantastic day walk, 8km each way (16km there and back) from San Remo to Kilcunda, featuring spectacular coastal views. There is a great General Store serving up cafe fare at Kilcunda, but no services exist at the San Remo end of the walk.
Inverloch west walk

Screw Creek nature walk, Inverloch


Our maps have been created by staff at Victoria Walks, our government partners and by members of the general public. We will continue adding more maps to this page, but see the Visit Bass Coast site for information about other walks in Bass Coast Shire Council or see its great hiking itinerary suggestions.