Ten walks to do in Mallacoota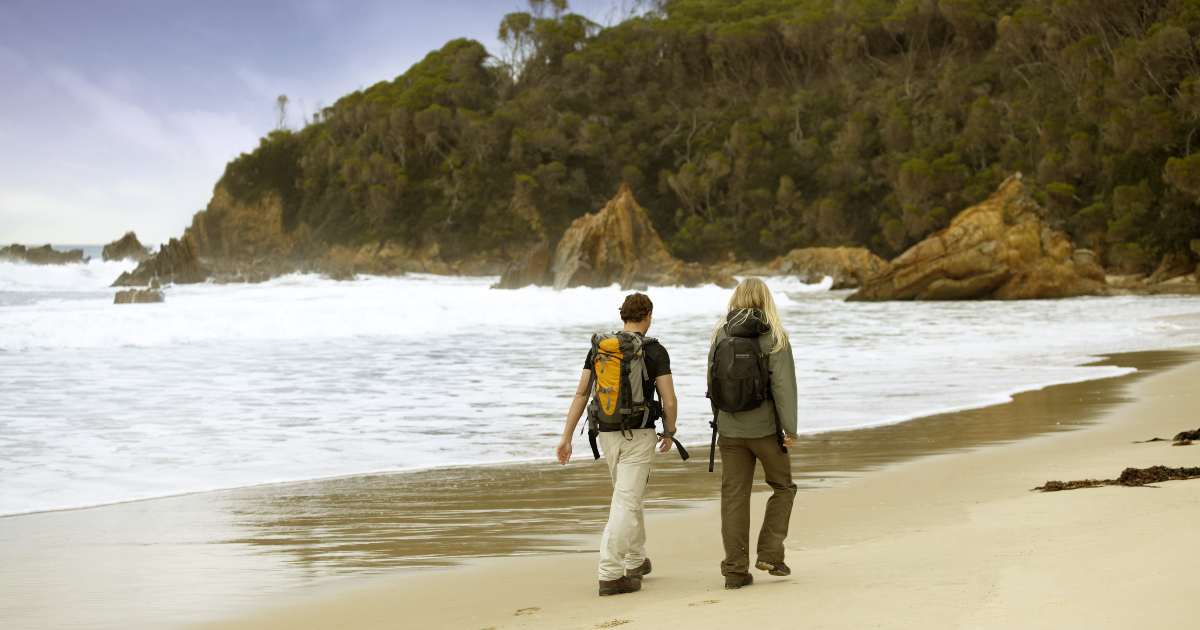 Nestled on the far east Victorian coastline, Mallacoota is a fabulous place to visit, particularly if you like walking. Its beautiful inlets and bush trails make it a walker's paradise, with options for different abilities and interests.

At a little over 500km from Melbourne Mallacoota is the last real town before New South Wales. Unlike some of the bustling seaside towns to the north and south, Mallacoota has about 1000 residents so it feels intimate and friendly (and unspoilt by its natural glamour!)

It's a great place to base yourself for a walking holiday, with a range of shops and services to cover daily needs including two independent supermarkets, a butcher, baker, service station, pub, bank, golf course plus some cafe options (and op shops, plural!)

There's more to Mallacoota than great walks. It's a popular spot for birdwatching, fishing, surfing, swimming and boating too. Renting a boat or canoe and gently navigating around the Bottom or Top lakes is a popular choice.
We've mapped some of our favourite walks in and close to the township. Many of these walks are interconnected, giving options of short strolls, loop walks or longer day walks that can take in several sections at a time.
Click on the name of the walks below to get a preview, with photos of the route, plus directions to the start and of course a digital Walking Map.