How effective are we?
4 Jul 2017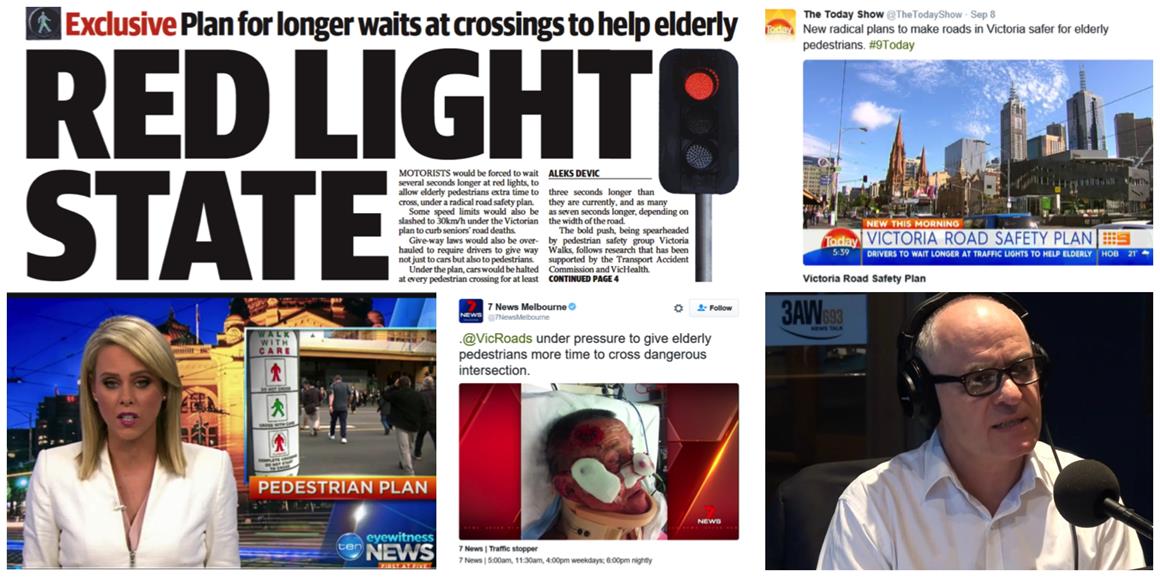 We've taken a step back to look at the effectiveness of our work on Safer Road Design for Older Pedestrians and we're pretty happy with the picture we've seen.
At a time of life when most of us are unwilling or unable to participate in organised sport, walking is criticaly important to the health and wellbeing of older people. We simply must make our streets safe for them to walk.
In a short two-page case study, we've summarised the research, its media impact and how it is beginning to influence professional practise.
The project gathered unprecedented media attention, with a front page story in the Herald Sun, feature articles in The Age, and comprehensive coverage in TV and radio news across Victoria and inter-state.
The research has been presented to audiences as diverse as the Institute of Transport Engineers, the MAV Positive Ageing Network and the international Walk21 conference, in locations from Hobart to Hong Kong.
This new snapshot follows up on earlier case studies looking at the impact of our work on falls in the street and shared walking and cycling paths.
Check out the case studies: