Our Impact
9 Sep 2021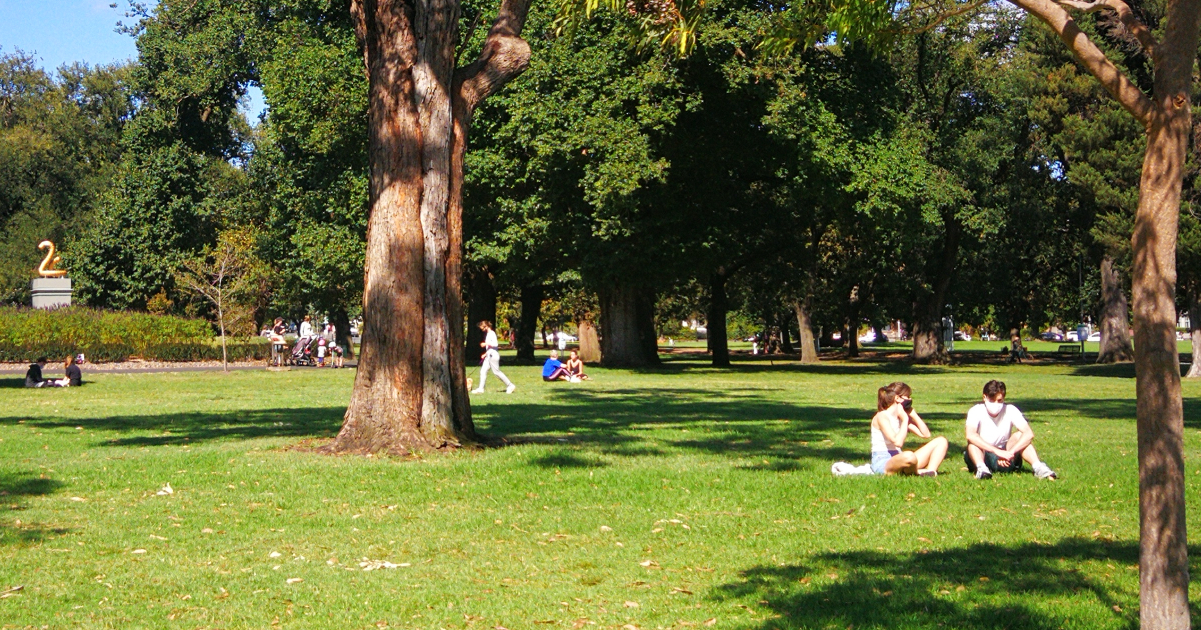 The pandemic may have turned our lives upside down, but the importance of walking in our lives has only grown. Here at Victoria Walks we've been reflecting on the year from July 2020 to June 2021 to prepare our new Impact Report.
During periods of strict lockdowns, as well as throughout the year, walking was overwhelmingly the most popular recreation and physical activity that helped Victorians stay healthy and connected. Visits to our increasingly popular Walking Maps website nearly reached one million as people looked for walks in their neighbourhood and, when they could, further out in the state's forests, beaches and waterways.
Facilitating and inspiring people to walk is central to our work. We continued to invest in the Walking Maps site, making it easier to create digital maps and find walks by specific locations and radius, helpful during lockdowns. Many councils are recognising the value of the site – Strathbogie Shire mapped an impressive 40 walks and the City of Wangaratta also jumped on board with 10.
Our Facebook following grew by an impressive 15,215 to a total of 106,000 people seeking inspiration and connection with the world of walking. Our Dog Walks group now has more than 11,000 members sharing great dog-friendly walks, while our Women Who Walk group grew to 1,400 members connecting and inspiring each other to walk more.
Walking was covered widely in the media as it became more central to people's lives in response to COVID-19. We had numerous interviews on ABC Radio across the daytime and evening timeslots, talking on themes such as walking during the pandemic, urban walks, quiet walks, green walks and pedestrian road safety. The topics of our interviews on 3AW ranged from recommended physical activity guidelines and urban speeds to pedestrian distraction and road safety.
Overall, we generated 69 television, 139 radio and 22 newspaper stories (including broadcast syndications) with a combined estimated audience reach of 5,362,749 people.
With support from VicHealth, we began working with bushfire affected communities to promote walking. This exciting work lays the foundations to support tourism and economic recovery by showcasing these areas as destinations for accessible nature-based tourism.
We were thrilled to welcome three new Official Supporters: Bass Coast Shire Council, Stonnington City Council and the City of Greater Geelong. They join 12 other councils and the Bus Association of Victoria, as well as our four Corporate Supporters.
We proudly released our new Strategic Plan for 2021–2025, seeking action by government, industry and our community to support walking. It outlines how we will capture and communicate the outcomes we seek:
Increased walking participation through inspiring people to walk more and feel part of a walking community; and
Demonstrable investment – meaningful action and investment in walking from governments and decision-makers.
Policy and research
Victoria Walks released three research publications:
Along with our partner Safe System Solutions, the City of Banyule engaged us to undertake audits of safe access for pedestrians, mobility scooter users and cyclists to Diamond Village, East Ivanhoe, Macleod and Olympic Village neighbourhood centres.
We made a range of policy submissions and provided our expertise and input to many Victorian and national policy processes (too many to mention here).
Events
With the pandemic making in-person events incredibly difficult, we were thrilled to attract 173 delegates to the Smart Urban Futures conference as a virtual event in conjunction with the Municipal Association of Victoria. It was even more pleasing to have 85% of people attending the event – which was sponsored by the Department of Environment, Land, Water and Planning – rate it 8 out of 10 or higher.
We also partnered with Arup and VicHealth to host a Techtalk webinar in August 2020. Bouncing forward – attracting people back to our high streets & town centres post-lockdown 2.0 attracted nearly 200 attendees.
We also presented to the Parliamentary 'Inquiry into the increase in Victoria's Road Toll' and a wide range of industry forums.
For more detail and a glimpse at the year ahead, check out our Impact Report