Victoria Walks funding
8 May 2017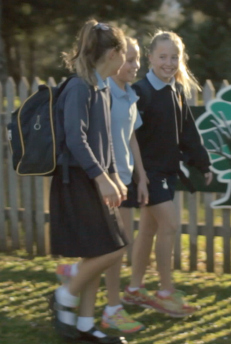 Health promotion foundation VicHealth will provide $350,000 per annum for three years to continue its support of Victoria Walks and encourage more Victorians to walk for recreation and transport.
The funding will enable Victoria Walks to deliver innovative walking participation projects, support VicHealth's Walk to School program and work collaboratively with all levels of government to increase walking in Victoria.
"Less than a third of us are getting enough physical activity to benefit our health. Regular physical activity, like walking, is a key factor in promoting good health and preventing chronic disease," VicHealth CEO Jerril Rechter said.
"Encouraging people to get active – through walking or playing sport – is a key priority for VicHealth. We want to see 300,000 more Victorians physically active by 2023.
"Victoria Walks has been leading the way in their work to make walking attractive, social and easy for Victorians. We will continue to work in partnership with Victoria Walks to help more people incorporate walking into their daily lives."
With 63 per cent of Australian adults and 25 per cent of children overweight or obese, physical inactivity costs the Australian economy an estimated $13.8 billion every year. Walking is one of the most accessible forms of physical activity, and delivers significant physical and mental health benefits, helping prevent chronic disease and increasing workplace productivity.
"We look forward to continuing to work with VicHealth, the Victorian Government and councils across the state, along with planners, developers and communities to get more Victorians walking," Victoria Walks Executive Officer Dr Ben Rossiter said.
"Victoria Walks wants more Victorians walking every day, so we need liveable communities with safe streets, high quality green spaces and nearby shops, schools and services.
"With this funding we will continue to strengthen and grow a community that supports a culture of regular walking as part of active living."