Corporate Supporters launched
4 Aug 2017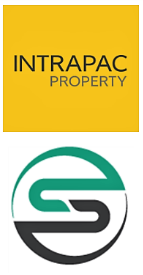 Victoria Walks has launched a Corporate Supporters program, and we are delighted to welcome a pair of outstanding companies to the fold.
Intrapac Property has a 30-year track record of high quality land developments and is one of Australia's most respected developers. Selection of premium sites with access to transport links, shopping, schools and important amenities provides the foundation for each of their neighbourhoods.
Intrapac focus on ensuring the highest quality project outcomes and pride themselves on taking a best practice approach to urban planning and environmentally sustainable design.
Safe System Solutions is a road safety engineering consultancy whose staff have been involved in many of the largest, most complex road projects in Victoria. They specialise in road safety auditing, safe system assessments and road safety training.
Safe System Solutions also offer a wide range of traffic engineering and design services, including:
Intersection and access design and traffic signal layouts
Signs & pavement marking design
Street lighting assessment and design
Bicycle facilities
Pedestrian facilities including design for DDA compliance.
VicHealth remains our biggest funder. However our first two corporate supporters join a growing range of supporting organisations, including a number of councils and the Bus Association of Victoria.
Is your organisation a Victoria Walks Supporter? Supporting is inexpensive and provides great benefits. And you'll be promoting walking!