Victoria Walks calls in the lawyers
11 Oct 2017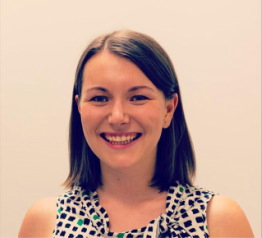 One of the beautiful things about walking is its simplicity. A bit of exercise, some fresh air to clear your head, some milk from the local shop – whatever your reasons, walking is as simple as stepping out the door.
But the law behind the simple act of walking is not always so straightforward. If you are walking through a car park, do cars have to give way to you, or should you give way to them? Can you walk in front of a car that is at a stop sign, and expect the driver to give way? The correct answers to questions like this might surprise you, and may not even be clear under the law.
So those of us here at Victoria Walks were delighted when Polaris Lawyers offered to write a regular column to answer the common or tricky questions and keep us up to date with new developments in walking law.
Megan Caines is a Senior Associate at Polaris Lawyers, who has acted for too many Victorians who have been injured while walking. She'll be writing a column every couple of months as The Roaming Lawyer.
"Legal education is empowering," says Megan. "The more people know about their rights and entitlements the better placed they will be to look after themselves and have peace of mind while enjoying the many benefits of walking."
TAC statistics show more than 600 Victorian pedestrians are admitted to hospital each year, on average. Megan's first column offers practical advice on what to do if you are hit by a car when you are walking, or if you witness a collision. What you do at the time of the crash and in the following days can make a big difference to your health, peace of mind and potential financial compensation.
"The impact of road trauma on pedestrians is not well recognised or understood, I see it firsthand and try and help injured people put things back together," Megan says. "I usually talk to clients after the worst has happened, so I miss out on the opportunity to explain how people can protect their entitlements."
Hopefully anyone who reads the first column from The Roaming Lawyer will know what to do if they're ever involved in or witness a crash.