Business leaders join Victoria Walks
8 Jun 2018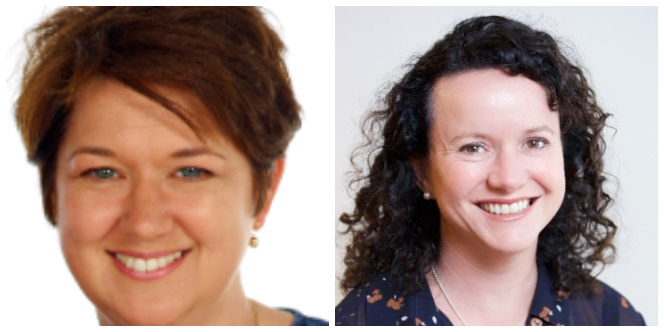 Victoria Walks has welcomed two new members to our Board - Josephine Monger and Dana Ronan (left above).
Dana's backgound encompasses digital marketing and branding, commercial tourism operations, nature based tourism, government stakeholder and community engagement, all with an interest in walking.
She has held senior positions with a range of tourism companies including Discovery Holiday Parks, Voyages hotels and resorts, APT Group and her own business the Twelve Apostles Lodge Walk, a lodge based walking tour company using Victoria's Great Ocean Walk.
Dana lives in regional Victoria and consults in strategic digital transformation, cooperative marketing, branding and technology change. Her interest in walking continues for health, hobby and community engagement.
Josephine specialises in customer centricity, strategy development and assisting executive teams to better understand and enhance the customer experience within their organisation. She has held a number of executive and leadership roles in prominent businesses in Australia, the UK and Europe, particularly in the energy sector.
Josephine's key areas of expertise are in organisational alignment, customer strategy, digital technology enablement, innovation and cultural transformation. She currently consults to leading organisations to support them in delivering an exceptional customer experience.
She is an active hiker and is passionate about helping communities thrive through active connection.
Dana and Jo join Kellie-Ann Jollie (Chair), Emma Hamilton (Treasurer), Daniel King, John Hicks and Justin Madden AM on the Board.