Is walking for exercise enough to keep fit?
5 May 2020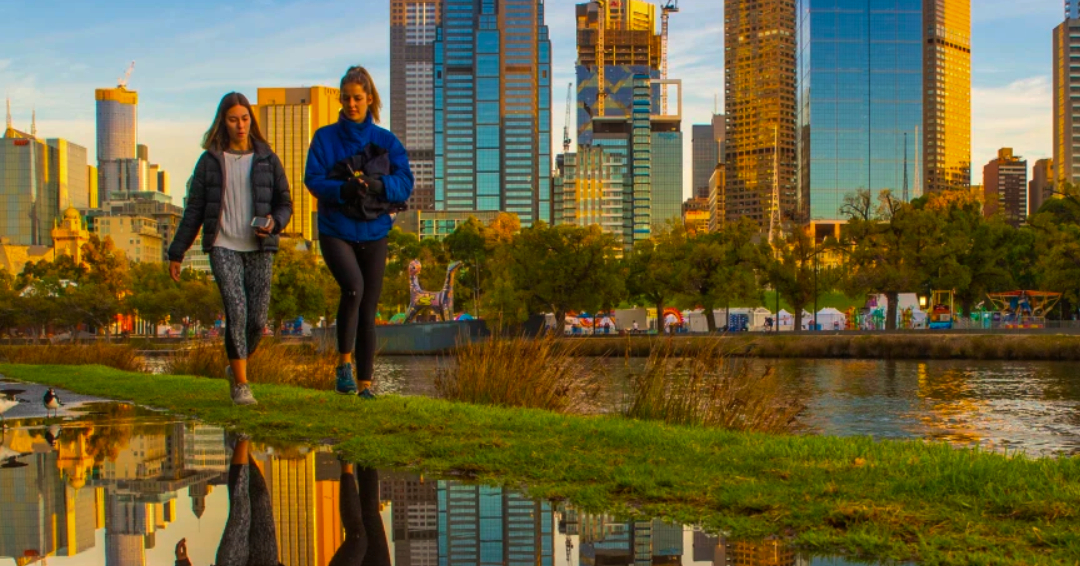 If walking is all that you are doing for fitness right now, you may be wondering whether you need to vary things up? Here are some tips from Dr Megan Teychenne (Deakin University) based on an interview we did with her last year.
Short answer? Walking can be enough (there are some caveats, explained below). But it's also important to remember that when it comes to maintaining a healthy lifestyle, the most important thing might not be the type of exercise you do, but rather that you choose a form of exercise that you enjoy!
---------
Dr Megan Teychenne, a behavioural epidemiologist at Deakin University's Institute for Physical Activity and Nutrition says there are far worse things you can do for your health than only walking.
The Australian Physical Activity Guidelines recommend that adults who prefer moderate-intensity exercise (such as walking) do so for between 150 and 300 minutes (2½ and 5 hours) per week. Just over 1 in 2 adults (55%) did not participate in sufficient physical activity in 2017–2018.
If walking it is important that the pace is brisk. Those who prefer vigorous exercise (jogging, for example) can get away with between 75 and 150 minutes. If you were walking at a vigorous intensity, "you would be interrupted in conversation to catch your breath".
Either way, as long as you're doing enough minutes (and it's better to spread your minutes over most days of the week), then you're reducing your risk of heart disease, type 2 diabetes, some cancers, depression, anxiety, insomnia and premature death from all causes.
"What we know is that many people don't enjoy vigorous exercise and not everyone is able to," says Dr Teychenne.
"Ability and enjoyment are two key factors determining whether someone will stick to an exercise regime so the really important thing is that you choose an exercise that you enjoy."
Dr Teychenne says one area where walking may not be enough is in building muscular strength, particularly important as we age.
You can increase the muscular workout you get from walking by carrying a backpack and incorporating some hills into your walk.
(You can also try turning one of your regular walks into a walk incorporating bursts of higher-intensity exercises such as with these examples).
* This story was oringally written by Victoria Walks' staff member Jane Holroyd for The Sunday Age in 2019 for a series about walking in Melbourne.
Further reading:

VicHealth The benefits of walking (summary report)
Victoria Walks 10 reasons walking is the best exercise
The Heart Foundation Walk away from heart disease (about 80 per cent of Australian adults and 78 per cent of Australian children do not meet the guidelines for physical activity)

** Above photo care of Jim Zapsalis Instagram @walking_perspective
*** Social media image: Emma Simpson (Unsplash)