Highlights of the last year
17 Sep 2020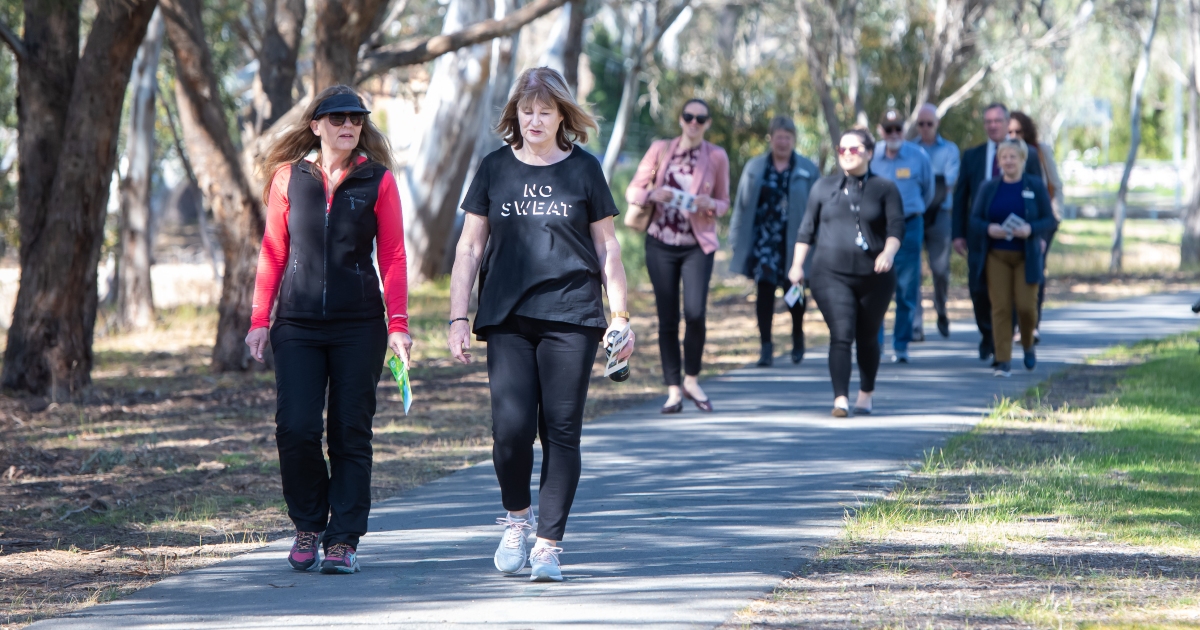 At this time of year, we at Victoria Walks look back on the previous financial year and what has changed, what we've achieved and what's coming up. Well, it certainly hasn't been business as usual this time!
Like everyone else, we've had to adjust to the COVID-19 pandemic and everything it has thrown at us. There have certainly been challenges, but the organisation has come through in pretty good shape.
Walking has actually been one of the few good news stories of the pandemic. With gyms closed and sporting competition suspended, more people than ever have been hitting the streets (and parks), even if the options for walking have sometimes been restricted to places close to home. While visits to our Walking Maps website have fluctuated dramatically as restrictions changed, views were up 45% overall, to a whopping 881,000.
Other highlights included:
Piloting the Women Who Walk program in conjunction with the City of Melbourne
Release of our research on walking and transport in Melbourne suburbs
A keynote presentation to the Walk21 Conference in Rotterdam, the Netherlands
More than 480 mentions in the media, valued at $1.8 million
Continuing growth in our social media, with 94,000 followers on Facebook.
Check out our Report Card for a full summary of the 2019-20 Year and a sneak peek at the year ahead...