Chill out, slow down
21 Jan 2021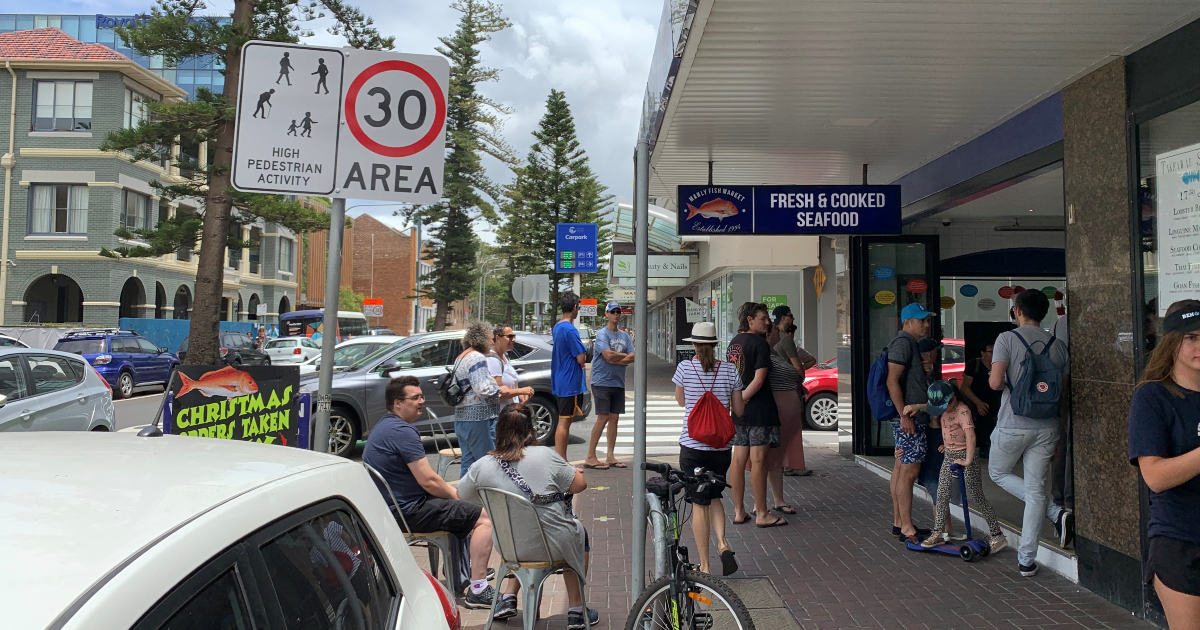 With Australia's high speed limits increasingly out of step with the rest of the developed world, Victoria Walks is leading a new campaign for the standard speed limit on local streets to drop to 40 km/h.
After consulting road safety experts, we are calling for the default speed limit on local streets to drop from 50 to 40 km/h and 30km/h to be allowed in busy pedestrian areas, in a comprehensive position statement on speed limits. An increasing proportion of those being killed on Victorian roads are people walking, especially older people.
"We know 66 per cent of Victorians support lower speed limits in neighbourhood streets" said Ben Rossiter, Executive Officer of Victoria Walks "and this would make it safer to walk to schools, shops and public transport".
With students returning to school Victoria Walks is also pushing for a rethink of school speed zones, which reduce speeds only outside designated school entrances, to support initiatives like the Walk to School program.
"Current school zones protect kids who are being dropped off at the school gate, but they don't do much for children actually walking to school through the wider neighbourhood," Dr Rossiter says. "We need to give kids a fair go at walking to school and their parents some freedom from the school drop off."
Mya Cubitt has been hitting the bureaucratic hurdles in her campaign for a safe walk to school for her children. "They have to cross Punt Road, but because the school doesn't have an entrance on it, the Department of Transport won't allow for a 40 km/h zone on Punt Road."
As an emergency doctor at the Royal Melbourne Hospital, Mya understands the implications of high speed driving. "We see the consequences in the people injured or killed and their traumatised relatives."
Speed limits of 40 km/h are already in place across much of inner Melbourne, but Dr Rossiter says "councils have to go through too much Government red tape to change the limit."
"The City of Darebin has numerous residential streets that have been reduced to 40km/h, and as a result we've seen an enormous reduction in the number of crashes and accidents that occur in our municipality," Darebin Mayor Lina Messina said.
"During the 2019-20 financial year, there were 82 fewer crashes on the 50km of Darebin's local roads that have had speed reductions. This was a 193 per cent improvement on the previous year and has come about largely due to increasing the number of speed-reduced roads," Mayor Messina said.
Victoria Walks is also calling on the Government to allow councils to easily set 30km/h speed limits in busy walking areas like major shopping strips.
"Victoria's approach to speeds and road safety is lagging behind many countries" said Dr Rossiter. "Spain and the Netherlands are now applying 30 km/h to residential streets across their entire country."
In Victoria, however, the Government's speed limit guidelines do not give councils the option of using 30 km/h as a speed limit.
"Councils need 30km/h as part of their toolkit to use on local shopping streets," Dr Rossiter said. "The state government needs to get out of the way and let councils protect their communities."
Victoria Walks is also pushing for speed limits to be reviewed on main roads because two-thirds of pedestrian deaths are on roads with a speed limit of 60 km/h or higher.
"Australian speed limits are very high compared to overseas. Internationally, the countries that are serious about road safety have 50 km/h on arterial roads," Dr Rossiter says.
RACV Senior Manager Peter Kartsidimas told the Herald Sun "we know that speed plays a critical role in the severity of accidents and when you're looking at a difference of 10 km/h, that could be the difference between life or death for a pedestrian."
"Reducing the speed limit on streets which have high pedestrian activity and along quiet residential areas will have minimal impact on travel times, as it will only impact the few hundred metres around homes," Mr Kartsidimas said. He also pointed out that a change from 50 to 40 km/h would add only nine seconds for every 500 metres travelled.
Ben Rossiter says "the new government road safety strategy says some nice things, but if we're going to reduce the road toll, business as usual won't cut it."
"Historic improvements in road safety came off the back of visionary leadership that bought in compulsory seat belts, speed cameras and previous reductions in area wide speed limits. Further action on speed will be the key to saving lives."
In addition to the Herald Sun, our call for reduced speed limits was reported in a range of media including: ABC radio Melbourne and some regional areas; 3AW; Channel 7; WIN News in Canberra and around Victoria; and at least five newspapers in regional Victoria (see links below).
Main media coverage available online: