Focus on funding
25 May 2021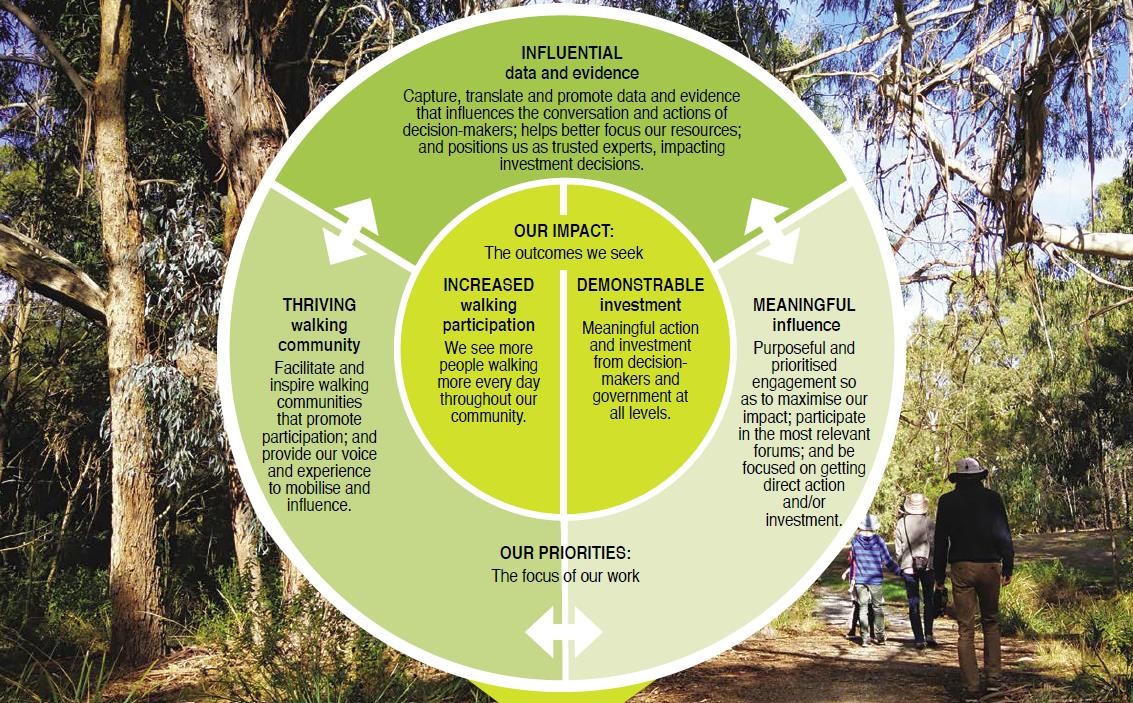 Victoria Walks have released our new Strategic Plan for 2021-2025, with more government investment in walking as a key objective.
Our Vision is healthier, connected communities through more people walking more every day.
Our Role in achieving that is:
To facilitate and inspire more walking throughout the community
To capture, translate and promote evidence on the impact and value of walking
To be a trusted expert, positively influencing decision-makers.
The Strategic Plan will see Victoria Walks working towards "meaningful action and investment from government at all levels and decision-makers throughout the community."
Of course, Victoria Walks will also be looking for partnerships and funding itself, to ensure a financially sustainable organisation. We're aiming for "financial diversification that helps us invest in technology; fund organisational growth; and increases our capacity and capability."
Find out more: