Walking inspiration for summer!
15 Dec 2021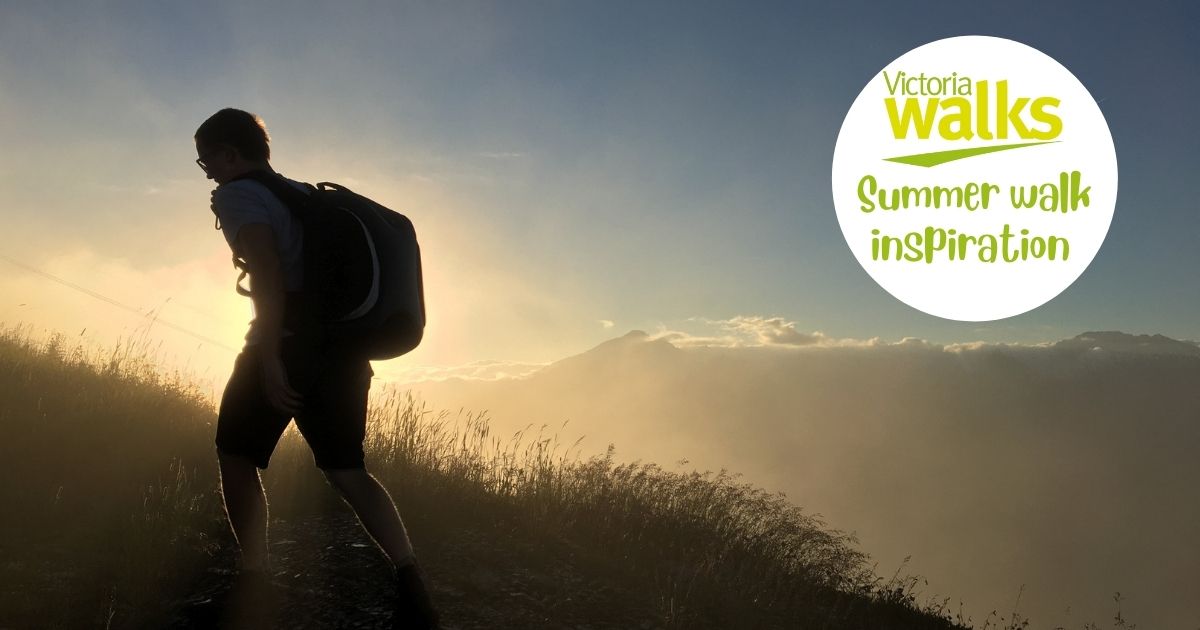 At Victoria Walks we can think of no better way to make up for another interrupted year than by cramming in lots of walks over the summer break. Treat yourself to a new place (or at least a new walk!)
With a cooler summer predicted, it's a good chance to plan a longer day walk or a multi-day hike. There are many options listed at Bushwalking Victoria and we've got over 20 Victorian walks in this list (maps and photos) that range from 10-35km. Ignore the Tassie multi-day hikes as they're mostly booked out by now!

We loved this recent review of the 110km Great Ocean Walk trail (which you can dip in and out of). The newly opened Grampians Peaks Trail has five three-day walk options. For those who've never tried a multi-day hike Australian Geographic has some great tips on how to prepare.

If you're feeling optimistic about travelling interstate in 2022, check out this 'hikers' calendar' from The Guardian, which will at least inspire some planning.
A big thanks to all of you who made and shared new Walking Maps in 2021, for supporting our work and sharing with us and others how walking improves your life. Special thanks again to Sean Mathews for contributing a stack of new walks to our site including this 7km waterfall walk near Merrijig and a 10km Ovens River loop walk just north of Wangaratta.
Finally, take a look at our new Kororoit Creek walk - the first in our Western Waterways mapping project with Melbourne Water. It looks like a beauty, with gorgeous birdlife and many revegetation projects coming to fruition - a great choice for those spending their summer break in Melbourne. More suggestions can be found:
Victoria Walks 'Find Walks'
Walking Maps (search by a word in walk name, or by location)
Have a relaxing Christmas. Please share your walking highlights with @victoriawalks on social media or read these tips for creating a Walking Map we can share 📸.

The above is an extract from our December 2021 newsletter. To see the full newsletter or to subscribe please head to this page.