Western Waterways Walk – signature walk for the west?
10 Oct 2023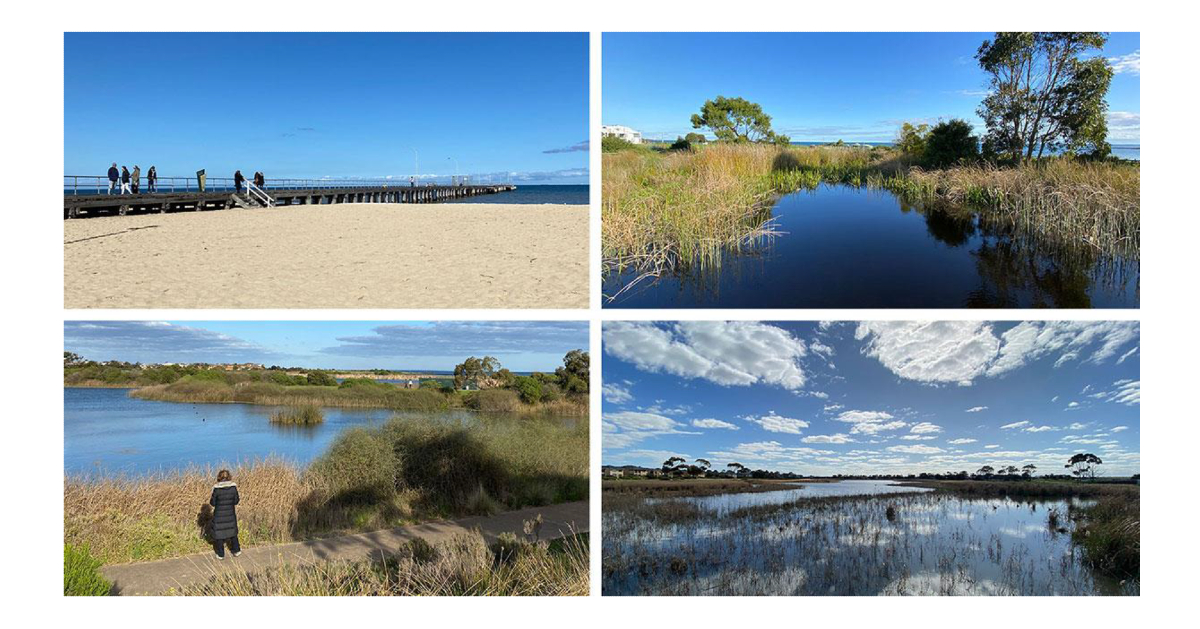 Victoria Walks is calling for the creation of a landmark walk in Melbourne's west, to celebrate the under-recognised natural beauty of the area and its internationally identified ecological values.
While Victoria Walks was working with Melbourne Water on Melbourne waterways walks, we were inspired by the coast and wetland landscapes from Seabrook through Altona to Williamstown.
The Western Waterways Walk would be a 22km high-quality, landmark walk (with many shorter options) that inspires residents of the west to use, love and appreciate opportunities at their doorstep.
It is possible to walk the proposed route already, but there are some limitations, including being subject to flooding after heavy rain at one point. But overall, the existing walk simply needs some polish, investment, and rebranding to become a source of pride for the western suburbs.
The Western Waterways Walk would connect both popular recreation spaces and hidden gems including Skeleton Creek, Truganina Park, Cherry Creek, Altona Coastal Park, Kororoit Creek, Paisley-Challis Wetlands, Jawbone Marine Sanctuary and Williamstown Beach.
The creeks, waterways and coastal parks of the walk provide important habitats for a variety of animals, including internationally significant protected habitat for migratory birds.
The walk takes in key sites and landmarks such as the Federation Steps that provide panoramic views to the city, the Dandenong Ranges and the You Yangs.
Altona is halfway along the walk and provides opportunities for walkers to stop, swim in warmer months, and seek refreshments from local businesses.
The walk would be public transport accessible with multiple options for shorter walks, including some with all abilities access, and would be designed and activated to be welcoming to women and gender diverse people.
Residents of Melbourne's west are less likely to meet recommended physical activity guidelines compared to the Victorian average and have high rates of diabetes and being overweight.
People should not have to travel far from where they live to indulge in a wonderful day hike in nature. The walk will give residents of the west more opportunities for regular physical activity, social connections and a greater appreciation of local waterways, the natural environment and First Nations culture and heritage.
When the Victorian Walking Survey asked people what would encourage them to walk more in their local area, 35% said more or better paths in parks or along waterways.
Creation of a landmark walk in Melbourne's west would increase the potential to attract visitors and build community pride in the area.
Victoria Walks is calling for an investment of $500,000 to develop a high-level masterplan with public consultation and then start work on stage one of the project. This would start the provision of facilities such as seats, interpretive signage, drinking fountains, shade, and accessible parking.
Read more about the proposal here.