Accessible walks in Victoria
Walking and Rolling Together: Accessible walking paths for people with disability
This project, supported by the Victorian Government, aims to provide people living with a mobility disability greater access to walking in Victoria's natural environments and opportunities to share in the many benefits to health and wellbeing.
Auditing paths for accessibility
For Walking and Rolling Together, Victoria Walks, in partnership with Scope, have developed an audit tool to assess walking paths for people of all levels of ability.
The primary purpose of the audit tool is to assess existing paths for all-abilities accessibility and to gather information to confidently map and promote accessible walks on Walking Maps to people with disability, carers and service providers. Find our list of accessible walks here.
About Walking Maps
Victoria Walks' Walking Maps is a free, easy to use website that allows people to find, share and create digital walking maps across Australia.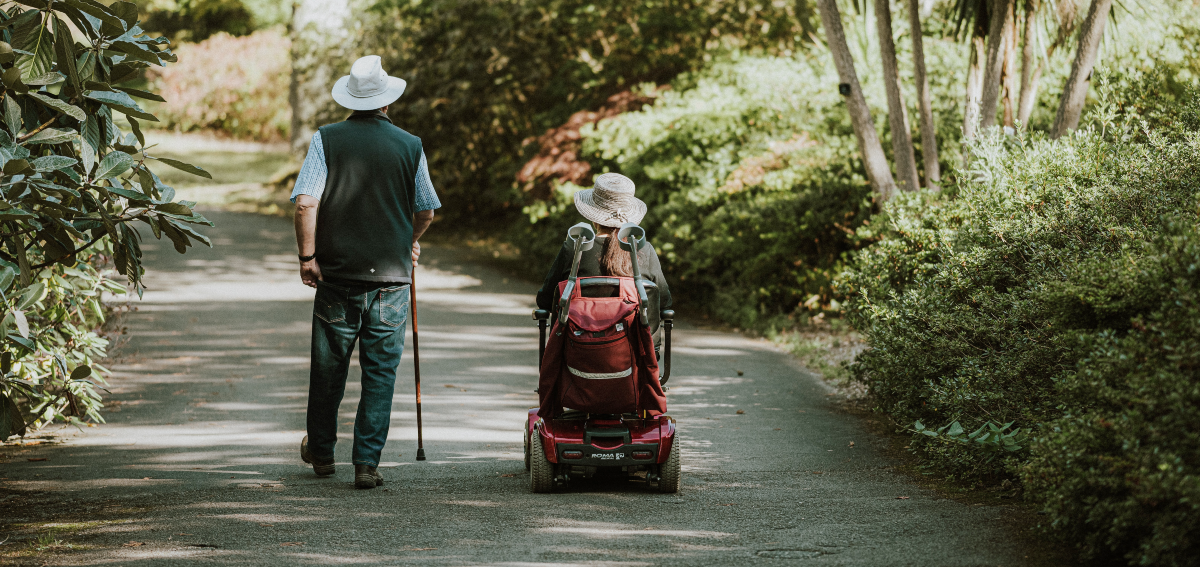 Audit walks for accessibility with our new audit tool
The audit tool is for daylight hours assessment of walking paths. It should be completed by a person with a mobility disability, a carer in partnership with a person with a disability, a disability organisation, or a disability sector professional.
The audit tool provides all the information you should need, including what to take when doing an audit and how to submit an accessible Walking Map for us to review, approve and promote.

Click here to view a PDF of the audit tool. Or contact Victoria Walks to receive a link to the online version of the audit tool.
Please note Blind Sport & Recreation Victoria has published a separate resource designed to assist walking groups to become inclusive of people who are blind or vision-impaired.
Having an accessible walk approved
Quality control for the walks is essential so people with disability and carers are not directed to walks that are not accessible. For this reason, only Victoria Walks can mark a walking map as 'accessible' to people with a mobility disability.
Once you have submitted your completed
audit and mapped the route on Walking Maps, Victoria Walks will check that the audit has been completed and appropriately conducted with a
person with a mobility disability.
If necessary, we will contact you to discuss your audit/walk in more detail.
Walking Maps that meet the requirements for an accessible walk and a 'Staff Pick' walk will appear in our list of accessible walks and be promoted by us.
Photo: Scope client Morgan, support worker Pip and assistance dog Ray auditing paths in Melbourne (Westerfolds Park) with Victoria Walks
Engaging us to audit, map and promote accessible walks
Councils, other land managers, disability service providers, tourism and other organisations can engage Victoria Walks on a fee-for-service basis to audit existing walks for accessibility to either:
identify improvements necessary to make a walking path accessible; and/or
create accessible digital Walking Maps on our websites
Find more information on our fee-for-services here.