DIY street makeover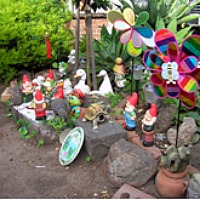 Making your neighbourhood better for walking is about more than speed humps and road rules. There are many things that you can do yourself, or with the help of a few neighbours.
See the link below for some great ideas to:
Make your street fun and friendly
Get walking
Promote walking
Organise a street party
Clean up your neighbourhood
Imagine what a better place your neighbourhood would be if people really got involved to make their streets fun and friendly!
Useful links