1. What is a Walkability Action Group?
A Walkability Action Group, or WAG, is simply a group of people that promote more walkable, liveable communities by making their suburb, town or neighbourhood a friendlier and better place to live.
Well-run, articulate groups can be more credible than individuals in the eyes of government and larger organisations. Not trying to do everything yourself is important!
2. What do WAGs do?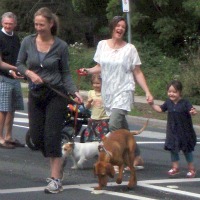 Here are some examples:
More inspiration: