Skye Duncan to speak at Smart Urban Futures
6 Mar 2017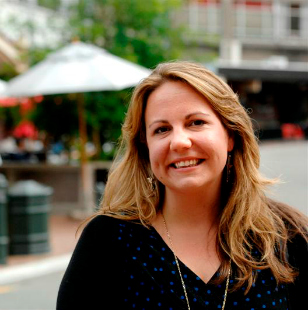 Victoria Walks is delighted to announce that Skye Duncan, Director of the Global Designing Cities Initiative (USA), will be presenting at the Smart Urban Futures conference, 28-29 March.
It was originally thought that Skye would not be able to attend, but she was on the conference program to provide a video presentation. However the conference will now gain her insights in person and she will be able to answer questions from the audience.
The Global Designing Cities Initiative is a program of the National Association of City Transportation Officials (NACTO), based in New York. The program, funded by Bloomberg Philanthropies, has developed the new Global Street Design Guide, while providing technical assistance to cities on street and public space design around the world. Skye's team is currently focusing on bringing the lessons and best practices from this global publication to help Bogota in Colombia, Sao Paulo in Brazil, and Addis Ababa in Ethiopia to shape safe and sustainable streets.
Before leading the team at the Global Designing Cities Initiative, Skye was a Senior Urban Designer for the New York City Department of Planning. She helped develop much of the Planning Department's innovative work relating to public health and the built environment. She was a contributing author to the award-winning Active Design Guidelines (2010) and led a team to produce the well-received 2013 publication Shaping the Sidewalk Experience.
Skye has also worked internationally as an urban design consultant in Brazil, Colombia, Canada and New Zealand, and has been an Adjunct Associate Professor at Columbia University for the past seven years.