The benefits of walking
4 Sep 2019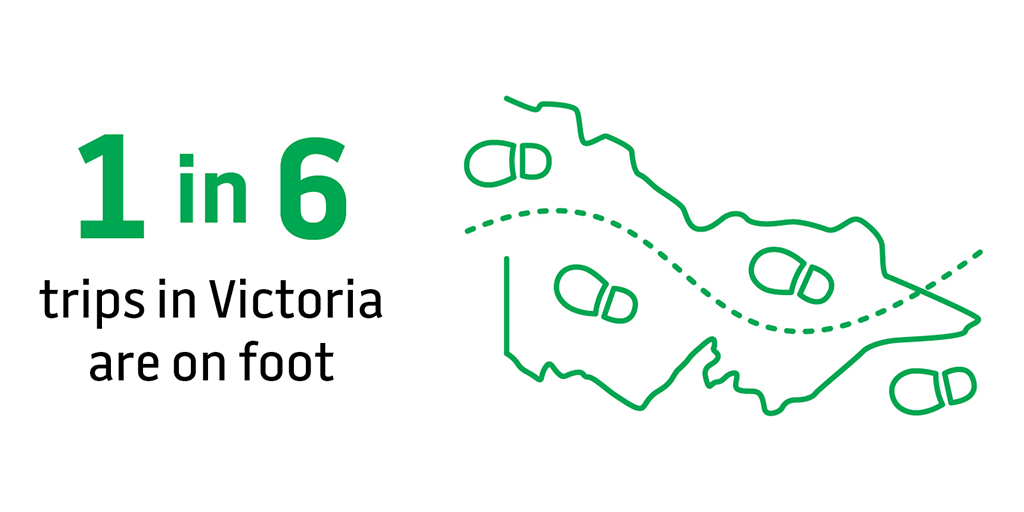 VicHealth has used research from Arup and Victoria Walks to produce a summary of the benefits of walking.
The Economic Case for Investment in Walking, prepared by Arup with support from Victoria Walks, was released at the end of 2018. The report explores the benefits of walking, how it is treated in transport cost benefit analysis and why it tends to be overlooked in government investment.

The new summary from VicHealth focuses on the benefits of walking described by Arup. It provides a concise five page overview, with facts like:
Walking accounts for 2.36 million weekday trips in Victoria compared to 1.61 million trips on public transport.
Each person who walks 20 minutes to work and back provides $8.48 to the economy in benefits.
If Australians walked just 15 for minutes per day, 5 days a week, the disease burden from physical inactivity would be reduced by approximately 13 per cent.
The summary report will be a useful resource for government officials, council officers and others requiring a quick summary of the many, many benefits of walking.