Walking the walk: Our annual 'report card'
15 Sep 2017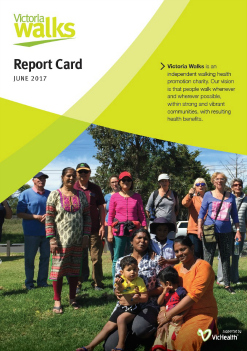 Sometimes, all people need to get walking is a little nudge...
This was just one of the exciting (and encouraging) discoveries we made at Victoria Walks over the past year, with the success of the Change to Walking program delivered across five local government areas. For a full summary of our achievements, check out our annual Report Card.
Victoria Walks' highlights 2016-2017:
Our 2017 report card was presented at Victoria Walks' supporter event on Tuesday September 12th 2017. David Silvester, Transport For Victoria, Deputy Secretary, Network Planning addressed attendees and spoke about the transport challenges facing Victoria as its population continues to grow.