Tips and ideas
Walking is great for the whole family. It can improve health, save money, and make neighbourhoods safer and more enjoyable places to live. Children who walk regularly concentrate better at school and feel more independent. The more walking you can do, the better!
Map your route to school
Map Your Route to School - a guide to choosing walking routes, with suggestions to involve other parents to create and share a map of the chosen route.
Form a Walk Together group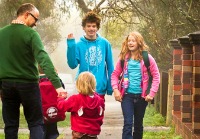 Walk Together Group - ideas to support children to walk to school with friends and other local families.
Family Activity Sheets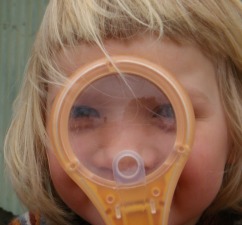 How child-friendly are your streets?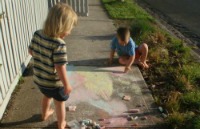 Remember these handy walking tips:
Help your child to become an active thinker in the road environment. You can do this by talking together with your child as you walk. Ask them questions about roads, signs, traffic and how and where we cross the road safely. For more ideas visit Victoria's road safety education website.
During the daily sun protection times, wear sensible clothing and sunscreen. In hot weather, keep hydrated and rest in shaded areas. For more information, visit SunSmart.
Incoprporate walking into you child's learning at school

Find out how schools and teachers can incorporate walking into the school curriculum, and make local streets better for walking.
You can download the flyer here.